Description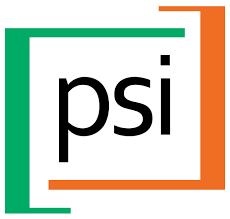 Purpose of the Job:
a Monitoring, Evaluation and Learning (MEL) Specialist is responsible to support the MEL system at regional level for Roadmap to Integrate Smart Start in Ethiopia (RISE) project. As the project is a scale up and Government system strengthening, identifying date elements that will come through the government DHIS2 and e-CHIS, influence the incorporation of RISE metrics within the government system at different level including joint supportive supervision checklists and design dashboards to properly track both scale up and system influence components of the program at regional level is highly required. The MEL Specialist will be responsible to provide capacity building on RISE MEL trainings & supporting on cascading process of Gov't M&E tools/systems and digitalization (e CHIS, e HMIS/DHIS 2), coaching and mentoring at facility level to strengthen Family Folders and Tickler Box System, provide technical support on data quality, conduct regular joint Data quality Assessment, Develop and ensure data to Action framework at regional level to enhance program Data use for Decision making, support & facilitate joint supportive supervision, reporting qualitative and quantitative data to the MEL Manager based on the agreed reporting frequency.strengthen Gov't MEL Partnership and actively engage on different platforms (TWGs, Performance review, annual work plan) at Regional level. Coordinate the program M&E activities, including tracking project progress and timely and actionable information for RISE program team and concerned departments of RHBs for program learning to improve program performance and knowledge management.
Key Result Areas:
Monitoring and Evaluation
Capacity building & System Strengthening
Data Quality and Data use
Coaching and supervision
Reporting & Documentation
Main Duties and Responsibilities:
Provide MEL capacity building activities -RISE MEL trainings & supporting on cascading process of Gov't M&E tools/systems (e CHIS, e HMIS/DHIS 2), coaching and mentoring at facility level to strengthen family folders and tickler box system.
Design and set up a joint Data to Action (D2A) framework at Regional level with RHBs in consultation with RISE program team to track the progress of the program.
Support & ensure program data use for decision making through facilitating regular D2A discussions & performance review jointly with responsible Gov't RHBs & RISE program team
Provide technical support in strengthening data quality and conduct joint RDQA with Gov't stakeholders & regularly ensure data quality of RISE implementing facilities.
Support and facilitate Joint Supportive Supervision at Regional, Woreda and facility level with all relevant Gov't stakeholders and RISE program people through utilization of standard JSS tools.
Support the deployment & correct utilization of electronic data capture systems and protocols such as DHIS2.
Strengthen Gov't MEL Partnership and actively engage in different TWGs, annual regional level work planning, performance review meetings and actively contribute to the Information Revolution agenda at Regional level by having the RISE metrics in mind.
Provide RISE regional staff and government partners with routine data analysis and feedback through regular performance tracking of the RISE indicators, analysis the data and meaningfully interpret to enhanced evidence based decision making for program performance improvement & learning.
Provide trainings & technical support to Adaptive Implementation (AI) & qualitative data collectors at field level to collect program qualitative data and insight generation to strengthen evidence based adaptive implementation and program learning
Regularly ensure timely data management & submission of RISE program data from facilities to government HMIS/DHIS 2 & other reporting system in accordance with standard tools & guidelines.
Carryout all regular programmatic data collection, data cleaning, data compilation and data analysis, information sharing & documentation.
Conduct regular field visits to project sites with different stakeholders for monitoring follow up and technical support.
Support regional level MEL function, Program team & MEL Manager with work plan development & regular reporting of the RISE MEL activities based on the agreed template.
Jointly support & facilitate different program assessments/ surveys or program evaluations process at your respective regions/sites.
Lead all programmatic data archiving and documentation at Regional level What it takes to succeed:
Knowledge on the context:
 knowhow and experience to work with the Regional Health system on HMIS, DHISs and e-CHIS system.
A self-starter: You have the ability to work independently with minimal supervision; you are someone who is proactive in looking for new opportunities;
Consistent and determined: generating credible, accurate, and timely data using the existing government system will be challenging until the team at different level buys-in the objectives of RISE. Someone who is determined and always look at the bigger picture regardless of the challenges on the daily basis is needed.
Eager and Passionate to serve young people: RISE is for and with the young people in general and married adolescent girls/couples in particular. The evidence you will be working with are the voices of the young people.
Communicator: who has excellent interpersonal and written communication skill; able to analyze and present data in a way it is easy to understand to different audiences.
Evidence based decision Maker: capable to interpret both qualitative and quantitative data, transform it in to compelling communication material to influence both mind sets and skill sets as system is all about infrastructure as well as people.
Flexible: who is capable to see other alternatives when trail/attempts fail; someone with strong conviction that CHANGE is possible!
Job Requirements
 Background:
What are we looking for? The basics -
Master's degree in Public Health, Statistics, Population Studies, Economics or related fields with five (5) years of demonstrated M&E experience in Ethiopian Primary Health Care system.
OR
Bachelor's degree in Public Health, Statistics, Population Studies, Economics or related fields with seven (7) years of demonstrated M&E experience in Ethiopian Primary Health Care System.
Well versed in MOH's HMIS system (its current status; the road map, opportunities as well as challenges)
What would get us excited?
Experience on M & E of adolescents and youth focused SRHR programs. - Experience in conducting trainings on MEL systems and procedures particularly of MOH's.
Able to work within a very innovative and dynamic type of program. - Computer and data management skills using different statistical software's;
Experience with qualitative and quantitative data collection and analysis methodologies required;
Experience of working with different partners & gov't systems
Knowledge and demonstrated experience of DHIS2 system previous experience or knowledge with mobile data collection tools such as Open Data Kit (ODK).
Good time management and organizational skills
Excellent interpersonal skills and good team spirit.
Team player who takes initiative, problem solving mentality; good at multi-tasking; demonstrated flexibility;
Excellent written and verbal communication skills in English and other local languages.
Willingness to travel up to 50% of time away from base location.
Ability to follow deadlines, accuracy and attention to detail without compromising quality.
Applying Instructions
Are you intrigued? Apply!
By following our 3 steps application process:
1.    Fill out the application form using the following link: Online Application Form
. It will only take 5 to 10 minutes.
2.       Send your CV and application letter to recruitment@psiet.org clearly mark "Application for MEL Specialist, RISE Position" in the subject line.
3.       Check your email and make sure you receive an automatic response acknowledging receipt of your application which means your application was successful. If you don't receive the automatic response, check again your subject line and if needed, re-submit your CV and application letter with the correct subject.
WARNING: Do not to pay any money to get a job. Please report fraudulent jobs to info@newjobsethiopia.com