MEL Specialist,Owning their future Project
Description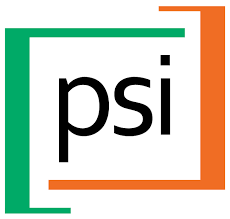 Purpose of the Job:
Monitoring, Evaluation, and Learning (MEL) Specialist who is responsible to support the MEL for  Owning their future Project; MEL plan development, Performance Framework, Monitoring tools, and guidelines, Data management, Data Quality, Data use or evidence-based programmatic decision making and reporting for the project based in Head Office. S/he also provides some basic M&E related training, capacity-building technical support to owning their future project field staff (Adolescent Health Officers & Smart Start Navigators) other concerned government staff at regional & woreda level. Further; she/he conducts regular data quality assurance using PSI standard RDQA tools and will be responsible for cascading the implementation of all PSI/E M&E systems and procedures to the regional level including manuals and procedures. Coordinate the program M&E activities, including data collection, supportive supervision, and regular data quality assessments, tracking project progress, and timely and actionable information for the program manager and decision-makers for program learning and improve program performance.
Key Result Areas:
Monitoring and Evaluation
Data Quality and Data use
Capacity building
Coaching and supervision
Reporting & Documentation
Main Duties and Responsibilities:
Develop the Owning their future Project M&E Plan, Revise and update Performance Management Framework in consultation with PSI/E program team & prime partner.
Design the Data to Action (D2A) framework in consultation with the responsible program team, to track the progress of the program.
Develop appropriate Owning their future Project Data collection tools, guidelines & supportive supervision checklists/ tools
Build the capacity of all relevant regional program teams to maintain a robust M&E system at the central & regional levels.
Build the capacity of local government partners in the area of M&E and reporting;
Provide training, capacity building and technical support to M&E officer, Adolescent Health Officers, Smart Start Navigators, partners & Government on data quality management and recordings;
Carryout all regular programmatic data collection, data cleaning, data compilation, and data analysis and sharing to Owning their future Project Manager and MEL Manager at Head Office.
Develop and manage program databases to facilitate timely data submission and information sharing.
Ensure timely submission of data by PSI/E project regional staffs in accordance with standard tools & guidelines
Enhance monitoring of program outputs and quality, generate quality evidence on program impact and promote and ensure the use of data for decision-making processes;
Support the deployment & correct utilization of  electronic data capture systems and protocols such as DHIS2;
Define appropriate Project Indicators for DHIS 2 Dashboard development In consultation  with PSI/E MIS unit
Regularly update data on PSI DHIS system, share analysis & dashboard with program staffs in consultation with MIS unit.
Conduct regular field visits to project sites with different stakeholders for monitoring and follow-up.
Respond to donor queries on metrics related and other quantitative indicators
Oversee the overall the project M&E System-collection, analysis, and utilization of information
Work with Program teams to integrate M&E into ongoing program planning and implementation systems and ensure adherence to PSI M&E minimum standards;
Support the planning and execution of cross-functional supportive supervision and data quality audits among all partners within the region/corridor
Provide AYSRH regional staff and partners with routine data analysis and feedback,
Support the Program Manager & MEL team with the work plan development of the project MEL activities and reporting.
Lead all programmatic data archiving and filing for PSI/E at the regional level;
Support other projects under AYSRH  department- including RISE and Maverick Next projects
Perform any other related tasks as assigned by immediate supervisor
Job Requirements
Qualification and Experience:
First degree and above: BSc/BA or MSc/MA in Public Health, Statistics, Population Studies, Economics, or related field with relevant experience.
At least 5 years of experience in Monitoring and Evaluation and Reporting;
Computer and data management skills; Experience with qualitative and quantitative data collection and analysis methodologies required;
Experience of working with different partners & gov't system
Team player who takes initiative is a problem-solver and able to multi-task;
Experience on M & E of adolescents and youth-focused SRHR programs.
Effective verbal and written communication skills; Good time management and organizational skills
Knowledge and demonstrated experience of DHIS2 system previous experience or knowledge with mobile data collection tools such as Open Data Kit (ODK).
Willingness to travel up to 30% of the time away from the base location.
Ability to follow deadlines, accuracy, and attention to detail.
Applying Instructions
Are you intrigued? Apply!
By following our 3 steps application process:
1.       Fill out the application form using the following link: Online Application Form
. It will only take 5 to 10 minutes.
2.       Send your CV and application letter to recruitment@psiet.org clearly mark "Application for MEL Specialist, Owning their project " in the subject line.
3.       Check your email and make sure you receive an automatic response acknowledging receipt of your application which means your application was successful. If you don't receive the automatic response, check again your subject line and if needed, re-submit your CV and application letter with the correct subject.
WARNING: Do not to pay any money to get a job. Please report fraudulent jobs to info@newjobsethiopia.com