Migration and Diaspora Advisor
Description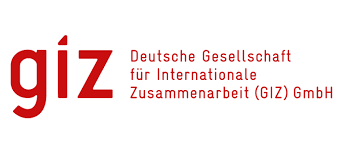 Migration and Diaspora Advisor
 GIZ-Internal/External Vacancy Announcement #102/2021
PMD Programme
 The advisor fulfils a crucial role in the implementation of the global Programme Migration & Diaspora (PMD) in Ethiopia. S/he represents the programme in the country and coordinates the implemented activities. S/he carries out his/her work in close coordination with the programme manager in charge of Ethiopia at GIZ's head office in Eschborn. S/he also cooperates closely with the GIZ Country Office Ethiopia. The advisor provides input for the annual operational planning of PMD in Ethiopia and develops proposals for country-specific activities within the context of each component and independently carries out these activities after they have been approved by management. An important responsibility of the advisor lies in the provision of advisory services to highly qualified migrants and the provision of country-specific expertise to the programme manager. The advisor cooperates with the placement officer in charge of Ethiopia in related fields of activity, especially in the component Knowledge Transfer through development-oriented return (Returning Experts).
 Contract duration: June 30, 2022    
Tasks
Information and advice
Inform and advise applicants on employment options and issues related to returning to Ethiopia as well as social and professional integration
 Advise applicants on the administrative aspects of the programme's support process and ensures documents submitted meet the relevant quality standards
Organize events for specific target groups in Germany (in cooperation with the German Federal Employment Agency/ZAV) and in Ethiopia
Promotes the programme among the diaspora in Germany and potential local employers, partner organizations and institutions by providing information about the programme's various components and offers
Placement
Forges sustainable contacts with relevant employers and specifically acquires offers for jobs and diaspora volunteer engagements that are relevant to development cooperation (DC)
Shares acquired job offers of the required quality with potential returning experts through the different mediums the project has
Places experts with precision, in DC-relevant sectors, and ensures that placement activities relate to job offers
Proactively searches for suitable jobs for eligible applicants
Takes the lead when it comes to individual decisions on support 'Driving development through returning experts' (RE) and coordinates the final decision with relevant colleagues
 Prepares documents for the approval of additional benefits for returning experts and submits these to the programme's commercial team
Networking
Networks the supported experts with each other and with DC experts
Organizes networking meetings and workshops to promote technical exchange among supported experts as a main priority and social exchange where appropriate
Establishes regular contact with the German embassy and other institutions (including the Goethe-Institute and the German Academic Exchange Service, DAAD) and foundations, as well as with relevant local institutions and the diaspora and migrant organizations in Germany, and relevant associations and organizations in Ethiopia
Diaspora Cooperation
Supports and coordinates all the programme's activities in the component 'Diaspora Cooperation' in the partner country
Monitors the potential and opportunities in the partner country for introducing a specific 'diaspora expert' approach
Examines applications and requests for support by diaspora organizations and possibly diaspora experts, and visits project partners on the ground
 Informs and advises migrant organizations, diaspora experts as well as, partner organizations regarding possibilities of cooperation
 Networks local project partners fosters the integration of supported projects into local and development cooperation structures and promotes networking opportunities with other programmes
 Draws up the documents for making a decision on support for diaspora experts
Overarching tasks
Represents the programme at country level. Contact person for internal/external partners in Ethiopia
 Coordinates project activities in Ethiopia, following agreement with relevant colleagues
 Establishes and maintains an adequate local knowledge management system
Analyses the potential for introducing new areas components on the ground, in agreement with the programme management in Germany,
Is responsible for setting up and maintaining a network (alumni, returning experts, employers, GIZ, embassy, diaspora associations, partner organizations, etc.)
 Carries out promotion activities in Ethiopia, in agreement with the communication team at HQ and liaises with communication team in country office whenever necessary
Contributes to the further conceptual development of the Ethiopia portfolio
Carries out local activities to inform existing or potential employees of returning experts about the programme and its objectives (strengthening the contribution to development made by migrants in their country of origin, especially knowledge transfer)
Prepares programme-related business trips by GIZ Head Office staff and possibly by partners, and accompanies them on the ground
 Takes part in relevant specialist conferences and prepares presentations
Takes part in training courses in migration-related issues
Works actively to further develop the areas of action and current topics of the programme, in agreement with relevant colleagues
Monitoring and evaluation
Supports the monitoring and evaluation of the programme in Ethiopia and aligns with the programme management in Germany (incl. production of reports)
 Assures the quality of results-based monitoring reports
Carries out surveys and collects relevant data for results-based monitoring and management
Job Requirements
Required qualifications, professional experience and additional competencies
The Advisor is an Ethiopian national and has lived in Germany for an extended period. S/he holds a university degree and preferably has gained professional experience in Germany. S/he has a good insight into the structure of the Ethiopian diaspora in Germany. S/he is fluent in Amharic and English and knowledge of German is an asset. S/he demonstrates solid knowledge of Ethiopia, its socio-political situation and its culture. Ideally s/he has gained some working experience and basic knowledge of German development cooperation. S/he is able to represent the programme in Ethiopia with internal and external stakeholders.
University degree in migration or another related subject
Minimum of 3 years professional experience
Fluency in writing, reading and speaking in English and Amharic, knowledge of German language is an advantage
Study and/or work experience in an English or German speaking country
Excellent working knowledge of f ITC technologies (related software) and computer applications (particularly MS Word, MS Excel, MS PowerPoint and MS Teams), and digital literacy
Excellent social and communication skills (verbal and written)
Demonstrated ability to work and support a multi-task, multi-discipline project team, both independently and as part of a global team
Willingness to learn, improve and upgrade skills as required by the tasks to be performed – corresponding measures are agreed with the management
Exhibits commitment, reliability, integrity, loyalty, and excellent sense of compliance.
Ability to travel in and outside of the country
Applying Instructions
Application procedure:
Interested and qualified candidates shall submit their motivation letter along with their non-returnable recent CV via Ethiojobs or Email: hreth@giz.de
Note:
Please make sure you mention the Vacancy Number 'Migration and Diaspora Advisor #102' in the subject line of your email application.
Please note that this position may be adapted to a Junior Portfolio Advisor position.
Due to large number of applications we categorise applications with the vacancy numbers.
Applications without vacancy numbers in subject lines might not be categorized in the appropriate folder and could be disqualified.
Only short-listed candidates will be contacted
We encourage persons with disabilities to apply for the position. In case of equal qualification, persons with disabilities will be given preference.
Applications from qualified women are very encouraged.
"Please refer to our brochure to learn more about GIZ's attractive benefit package."
WARNING: Do not to pay any money to get a job. Please report fraudulent jobs to info@newjobsethiopia.com