Migration and Livelihood Development Advisor
Description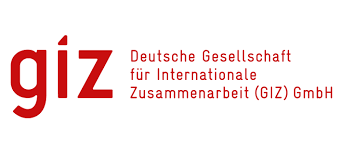 Migration and Livelihood Development Advisor
GIZ- External Vacancy Announcement #095/2020
Strengthening IGAD Migration Policy Implementation (SIMPI)
The Horn of Africa region is hosts two of the largest refugee situations of the world and at the end of 2018, 8,920,000 of the world's 41.3 million IDPs displaced by conflict and violence lived in the IGAD region. In addition, according to the IDMC report more than 1 million were displaced by recurrent droughts and natural disasters have displaced more than half a million IDPs were displaced by natural disasters in 2018. The majority of IGAD member countries are at the same time countries of origin, transit and reception of migrants and refugees. Mobile population groups consist of internally displaced persons, refugees, seasonal migrant workers, labour and education migrants and pastoralists. Regular migration routes in the region have so far been very limited. IGAD has a mandate to harmonize regional and national migration policies, to implement global policy processes, to promote knowledge management and dialogue and to support cross-border cooperation. This is where the "Strengthening IGAD Migration Policy Implementation (SIMPI)" comes in, by improving the implementation of this mandate with the following components in the area of migration and displacement: -
Component (1) Strengthening IGAD's capacity to implement international, continental and regional migration and refugee frameworks in member countries.
Component (2) Strengthening local administration's capacities in selected IGAD member states in providing services to host communities, refugees and migrants in border regions.
Component (3) Strengthening regional learning and migration data management in the IGAD region.
Job Requirements
Responsibilities
The technical professional is responsible for:
 Implementing daily operational aspects of all issues related to the project, specifically component 2 of the SIMPI project
Processing and facilitating technical aspects of the establishment of cross border facilitation units in the border areas of Metema areas in Ethiopia in coordination with IGAD partners
Keeping close relations to Local Government Institutions (LGI) and NGOs in the border areas.
Tasks
Management and Coordination:
 Coordinates and assists in preparing and conducting project activities in border regions and carries out other activities required for implementing component 2 of SIMPI
Regularly consults with GIZ supervisor on all project activities,
Is jointly responsible with the partner institution for preparing, implementing and documenting training events, workshops, forums, team meetings and other project activities
Support the conducting of assessments and baseline studies to be conducted in the project area
Supports needs assessment of local governments in border region
Supports needs assessment of migrants and host communities
Supports livelihood development strategies development together with migrants, host communities, and LGI officials
Provides technical assistance to local and international experts
Knowledge Management and Communication
Develops and maintains contact with all important stakeholders
Ensures knowledge management, collects, processes and distributes relevant information monitors communications and interaction between government institutions, NGOs and civil society
Establishes and sustains network of relevant stakeholders in the project area
Collecting data for the M&E system of the project
Other duties
Other duties might be assigned as necessary by the component or project leader
Requirements
 Qualifications
University degree in urban planning, rural development, economics, or social science, with a focus on integrated planning, migration and displacement.
Professional experience
At least 5 years of professional experience in a comparable position
Other knowledge, additional competencies
Good working knowledge of ITC technologies
Strong managerial and organizational competence
Willingness to travel and have extended stays in remote border regions
Excellent knowledge of English and understanding of Amharic and Arabic is an advantage.
Applying Instructions
Application procedure:
Interested and qualified candidates shall submit their motivation letter along with their non-returnable recent CV via Email: hreth@giz.de
Note: -
Please make sure you mention the vacancy number and position title 'Migration and Livelihood Dev Advisor- Bahirdar/Metema #095' in the subject line of your email application. Due to large number of applications we categorise applications with the vacancy numbers. Applications without vacancy numbers in subject lines might not be categorized in the appropriate folder and could be disqualified.
Applications without vacancy numbers in subject lines might not be categorized in the appropriate folder and could be disqualified.
We encourage persons with disabilities to apply for the position. In case of equal qualification, persons with disabilities will be given preference.
Applications from qualified women are encouraged.
WARNING: Do not to pay any money to get a job. Please report fraudulent jobs to info@newjobsethiopia.com