Monitoring and Evaluation Officer
Description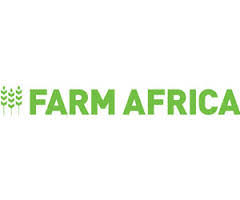 REPORTS TO:  Project Coordinator
REPORTING TO POSTHOLDER: None
DURATION: 6 months with possibility of extension based on availability of fund and performance)
ABOUT FARM AFRICA
Effective agriculture has the power to change lives. It underpins prosperity, food security and stability the world over. Farm Africa focuses on transforming agriculture and managing natural resources sustainably. We champion a holistic approach that boosts yields, protects the environment and connects smallholder farmers to thriving markets.
We work with different types of farmers in a range of regions. Their local situations vary, but the problems they face are all too familiar: lack of training and technology, inadequate inputs, no finance, vulnerability to climate change and poor links to markets.
We have an ambitious strategy to expand our work over the next five years. We'll increase our impact. Lift more communities out of poverty. Work with more corporate partners who share our vision. Open up more agricultural markets. Provide more expertise.
We'll make change happen.
BACKGROUND
Farm Africa is implementing a large number of projects/programmes in the areas of agriculture (crop and livestock), natural resources management and market engagement across Ethiopia. We are increasingly designing and implementing complex and integrated multi-sector projects, some by ourselves and others in partnership with like-minded organizations in the form of consortium.
Currently, Farm Africa is implementing WFP-supported Livelihood and Resilience support for Refugees and Host communities in Somali Regional States, Ethiopia. The project is implemented in different woredas Somali region. Buramino, Godbokol and Bokolmayo Refugee Camps (the first two refugee camps are in Dollo Ado Woreda while Boklmayo refugee camp in Bokolmayo woreda).
project works to address livelihood challenges faced by host and refugee communities in Dollo Ado area as a result of hydro-meteorological, biophysical and socio-economic shocks and aims to enhance food security, build resilience and reduce the heavy dependence on food aid. It does this through climate-smart crops and livestock production; sustainable management and use of natural resources such as land, water and rangelands; market linkages and institutional capacity building for sustainability.
PURPOSE OF THE ROLE
The Monitoring and Evaluation Officer will contribute to the development of an effective results-based M&E system, ensuring that knowledge generation, management and use is effectively built into the whole project cycle. The position holder will play a major role in project monitoring, periodic data collection and analysis, devise mechanisms and lead the process for effective dissemination, utilisation and documentation of learning.  S/he will work very closely with Farm Africa's Programme quality team and partners to support monitoring, and evaluation of the project.
KEY TASKS AND RESPONISBILITES
Key areas of responsibilities are:
Establish a robust M&E system for data collection, analysis, feedback and reporting by working closely with Farm Africa's Programme Team.
Develop strategies for long-term, sustainable systems to support data production, storage, analysis, documentation, dissemination and use
Work in consultation and partnership with Country MEL coordinator, Project Coordinator, project Team Leader and other staff members to ensure consistency across the M&E system
Represent the organization in discussions and events relating to cross learning
Design tools and oversee implementation of Community/Beneficiary feedback
Support program team on preparation of annual work plan. Also, document & follow up the implementation of plan of action (where necessary) to strengthen the positive impacts on the lives of target communities/households
Update records regularly and facilitate monthly project progress review sessions at field sub-office level
Review and ensure quality of baseline, log frame indicators, reporting formats and contents and other relevant management tools from the perspective of knowledge management and learning
Support the establishment of and work closely with an M&E taskforce that will meet periodically
Assist in the preparation of weekly, monthly and quarterly reports that will be used internally, and for government as well as for donor reporting.
Make sure the report answers the 5WHs, rich-in gender and other segregated data, that includes challenges during implementations and justifications for over/under achievements.
Follow up all training activities of the project are ended with joint plan of action with the view to help cascading and wider dissemination of the training given. Also, follow up and collect data for its implementation after planning.
Facilitate biannual and annual review meetings to help share progress and outcome level changes and seek solution for problems of the project. Assist in organizing and lead knowledge and learning events/workshops
Compile lessons learned & best practices of the project. Also, prepare case studies/stories and regular reports and submit it to supervisor timely
Capacitate project team in the area of monitoring and evaluation. Train, advice and coach project staff members and partners in proper planning, monitoring, data collection, and reporting.
OUR VALUES
Investing in smallholder farming is the number one way to combat poverty in rural Africa. Farm Africa is a leading NGO specialising in growing agriculture, protecting the environment and developing businesses in rural Africa.
EXPERT. Deep expertise and insightful evidence-based solutions are at the heart of everything Farm Africa does.
GROUNDED. Positive change starts with Africa's people, so our experts work closely with local communities, engaging them in every level of decision-making.
IMPACTFUL. We take a long-term view so we can deliver lasting changes for farmers and their families.
BOLD. We model innovative new approaches and are not afraid to challenge strategies that are failing.
Job Requirements
PERSON SPECIFICATION
Education, Qualifications & other knowledge
BSc/BA/MSc/MA in social studies, Rural Development, Agricultural Economics, human right, Applied statistics or other related discipline
Training / knowledge on statistical software, and ability to interpret what conclusions can and cannot be drawn from data
Strong understanding of participatory approaches and current developments trends
Knowledge of gender and social inclusiveness
Experience
Essential
Minimum 3 years work for BSc/BA holders and 1 years for MSc/MA holders working in M&E
Skills and hands on experience on conducting or commissioning qualitative and quantitative research methods, designs and impact evaluations
Working in multi partner environments to insure sufficient rigour in M&E.
Demonstrable experience of participatory development approach
Desirable
Experience on working in the refugee areas
Experience of working in the project intervention are
Speaking local language
Skills & Abilities
Essential
Ability to analyse data to extract findings, lessons and recommendations and to further develop M&E systems
Ability to write and present analytically sound documents clearly to a wide range of audiences
Strong interpersonal, communication and motivational skills
Very good English language skills (written and spoken)
Excellent record keeping and report writing skills
Computer literacy, friendly with MS-Office packages
Applying Instructions
Those who meet the above requirements should submit their short CV (maximum of 3 pages) and a cover letter (maximum 1 page) addressing ethrecruitment@farmafrica.org with the subject
Monitoring and Evaluation Officer for ET95 project by September 6, 2020.
Documents cannot be returned and due to large number of applications, only short listed candidates will be contacted. Applications are especially welcomed from female applicants.
WARNING: Do not to pay any money to get a job. Please report fraudulent jobs to info@newjobsethiopia.com