Monitoring and Evaluation Officer
Description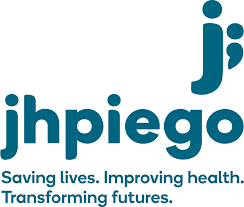 Title:     Monitoring & Evaluation Officer                                                                          Grade: D
Department:      Oromia Team, Addis Ababa; Amhara Team, Bahir Dar                    August 2020
Summary Scope of Work:
The M&E Officer provides data management support to the project's activities based in the assigned region. S/he provides technical assistance and on-the-job mentoring to the RHBs to gather data, analysis and report results. S/he plays an active role in collecting and analyzing data, designing data management and evaluation tools and/or systems related to the project activities. S/he actively participates in the development, implementation and quality assurance for program learning, monitoring and evaluation systems, annual work plan preparations & activities that support the project achieve its goal.
The position holder will ensure all project related data are entered and analyzed to inform and guide project implementation. S/he will be responsible to provide ongoing mentoring, coaching and on-job training to the program teams, health care providers based in woreda and health facilities to ensure efficient use of the program database, assure quality of data and its use for decision making at different levels.  S/he will maintain the database backups, produce reports, share information, support periodic data quality assessment.
Reporting Structure:
Position Reports To:  Program Manager having functional responsibility to M & E Advisor.
Positions Supervised: None 
Responsibilities: All staff members of Jhpiego, regardless of the level of responsibilities are expected to
model the mission and values stated above
participate in the business development process
contribute to the knowledge sharing and transfer process
make responsible decisions that result in time and cost containment and clear accountability
Result Areas:
Leadership
Provides high quality data support to the ENAT project in his/her assigned region;
Contributes to the development and implementation of the PMP and KPIs to capture program performance and results;
Compiles programmatic reports and implementation plan to be undertaken in the location;
Contributes in leading efforts to monitor and evaluate program interventions and documents results at regional level;
Represents ENAT at regional Technical Working Groups, and in professional circles through meetings, conferences and presentations in the areas of M&E when delegated by the program manager or M&E Advisor;
Mentors field based project team in data collection, analysis and use;
Maintains excellent relationship with the regional and zonal health bureaus; serves as a liaison person with the same.
 Program Management & Implementation
Is responsible to provide overall coordination and oversight support to M&E activities in the location (Region).
Ensures field based staff understand the data collection tools and forms; serves as a go-to person in the location for questions and support needed on the data collection indicators, tools and forms.
Keeps self-abreast of HMIS and CHIS indicators, tools and forms; indicator definitions; and any changes in the system so that s/he is able to provide required support to the projects' team as necessary.
Keeps self-abreast of the national DHIS 2 and eCHIS systems; supports project team to understand the indicators and their interpretation.
Reviews the completeness, accuracy and timeliness of data reported from the field staff. Supports the field-based team to be able to analyse and use data for course adjustment as needed; supports the relevant woreda, zonal and regional health management staff to access and interpret performance on selected indicators to inform decision making on regular basis.
Designs appropriate data entry template, prepare queries for report production, track errors of data, and provide feedback to project staff;
Analyses data and produce regular field reports to inform periodic reports;
Conducts periodic data review meeting to identify and timely correct challenges /problems; as well as provide feedback to the program team on data quality issues;
Provides all round support to the conduct of service mapping, baseline surveys, formative assessments, evaluations and operations/implementation research as per the role & guidance provided by the M&E Advisor and Program Manager;
Leads on mapping of project sites and their regular updating;
Supports the Program Officer in ensuring all relevant project documents are electronically stored /maintained in an agreed file format and location, in an easily retrievable way;
Lead the documentation of program learning initiatives (including developing case stories) in his/her assigned region;
Communicates and ensures data flow with the central M&E team, facilitates review meetings and participate in joint supportive supervision to project facilities to support the project team capture quality data and strengthen the data quality;
Works with the M&E Advisor in developing the project M&E plan, in identifying programmatic successes, challenges and lessons learned and in assuring appropriate flow of data;
Assists the M&E Advisor in developing and implementing project related assessments and surveys;
Leads and coordinates the collection, compilation and entry of pertinent project data to central database; In collaboration with the M&E team in the country office, plans, constructs and maintains databases for data storage, manipulation and retrieval;
Keeps up-to-date on project activities so as to respond to requests for assistance from technical staff and provide input on monitoring and evaluation systems and processes;
Compiles reports for donors, technical staff and external audiences (e.g. for presentations), checking for data accuracy;
Analyzes data with an eye to discrepancy and proactively follow-up on inconsistencies, errors and missing data so as to achieve high level of data accuracy and quality; follow-up with relevant project staff to address data quality issues;Supports backup and recovery procedures.
 Knowledge Management and Sharing
 Coordinates program learning efforts in the region;
Produces routine and ad hoc reports and shares them internally as appropriate for program decision;
Assists the Program Manager in preparing Project status reports required for management, donors and other partners;
Participates in Regional Level M&E and other technical meetings representing the Project when assigned by the Program Manager;
Support MNH officers in the process of documenting best practices/case studies.
Facilitates learning through presentations and other means on M&E.
Performs any other related tasks assigned by his or her supervisor or delegated person.
Job Requirements
Education & Qualifications:
Degree in Statistics, IT, MIS, Public Health or related fields;
Minimum of 5 years of experience in similar position/s; preferably in managing M&E aspects of health programs; at least two years in an NGO environment.
Familiarity of the national HMIS indicators and processes;
Experience of working with national CHIS tools and indicators;
Experience of working with DHIS2 and other open data sources
Experience of documenting best practices or case studies
Experience in data analysis, report writing and capacity building.
Required Skills & Abilities:                                                                                                         
 Excellent communication and interpersonal skills to work in a multi-disciplinary team setup; ability to work independently within established procedures; strong negotiation and analytical skills; ability to multitask and work under pressure and tight deadlines.
Ability to establish and maintain effective working relationships with Regional and Zonal Health Bureaus;
Must possess good technical skills to troubleshoot, diagnose and resolve hardware and software problems, thereby maximizing the capabilities of project computer resources;
Computer literacy in all the Microsoft office applications and internet literacy are required.  Must have good working knowledge of computer programs for which data is being input, i.e. Epi Info, SPSS, STATA, etc.
Experience in conducting /supporting surveys and assessments.
Experience in developing and managing data bases, or tracking tools
Proven ability to analyze data and write reports that are of high quality
Exposure to MNCH project is an asset
Fluency in English & Amharic; fluency in OROMIFFA for applicants to the Oromia M&E Officer post;
Ability to travel up to 50% of his/her time to field sites.
Applying Instructions
Applicant are expected to STRICTLY follow the below listed application procedures:
Only qualified and interested applicants can submit application letter and well written curriculum vitae saved in one complied PDF format.
Applicants are required to state their current basic salary in their application letter.
Applicants must make sure their application document is saved by their full name in PDF format.
Applicants must specify the location applied for if the vacancy is for more than one location.
CREDENTIALS OR WORK CERTIFICATES MUST NOT BE SUBMITTED.
The job position being applied for must be explicitly stated in the application letter.
Applicants must use this E-mail HREthiopia@jhpiego.org to submit applications and make sure to state the job position title applying for in the subject line.
Applications not fulfilling the requirements stated above will automatically be rejected.
 Equal Opportunity Employer.
Jhpiego offers competitive salaries and a comprehensive employee benefits package. The winning candidate is expected to start within short period after finalization of the recruitment process.
The deadline for applications is September 9, 2020.
WARNING: Do not to pay any money to get a job. Please report fraudulent jobs to info@newjobsethiopia.com