Monitoring, Evaluation, Accountability and Learning Coordinator
Description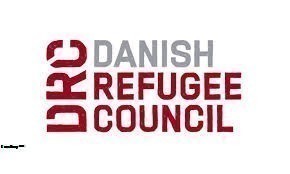 The Danish Refugee Council (DRC), an international non-governmental organization (NGO), has been providing relief and development services in the Horn of Africa since 1997. DRC promotes and supports solutions to the problems faced by refugees, internally displaced people (IDPs), and migrants. The organization has offices across the region, and has been operational in Ethiopia since 2009.  With funding from bilateral and multilateral donors, DRC is currently implementing a range of activities across Ethiopia and Djibouti, including WASH and shelter provision, child and youth protection, gender based violence response, awareness-raising of migration risks, protection monitoring of migration routes, and livelihoods support for returning migrants or those at-risk of migration.
PROJECT BACKGROUND
The Danish Refugee Council (DRC) is leading a £21 million programme to protect would-be migrants and refugees from unsafe irregular migration through and from Ethiopia. The 4-year programme, funded by the UK Department for International Development (DFID), is anticipated to be innovative, cross-sectoral and solutions-oriented with strong emphasis on research, learning and adaptive management.
OVERALL PURPOSE OF THE ROLE:
The MEAL Coordinator is mainly responsible for the overall M&E component within the MEAL framework, but also supporting the MEAL Manager and the consortium in learning events. The role contributes to regular review and revision of the MEAL strategy, with heavy focus on routine data flow management. The MEAL Coordinator will be the main point of contact for all consortium MEAL staff in their daily work. The MEAL Coordinator collaborates closely with MEAL Manager, Altai Consulting, programme partners' MEAL staff, as well as with technical program staff to ensure rigorous and thoughtful monitoring of programme implementation.
RESPONSIBILITIES
Support the set-up and period review of the M&E systems through the coordination of following
Updating EMP's M&E plan based on necessary changes that may arise
Develop and conduct baseline, midline, annual progress and endline studies for EMP
Develop and maintain a beneficiary database
Designing, translating and field testing data collection tools
M&E and program staff capacity building on the data collection tools;
Combining any improvement suggestions from partners on M&E systems.
Coordinate and participate in day-to-day M&E activities such as::
Field visits;
Ensuring that all consortium members follow the M&E plans and use harmonized toolkits in their daily data collection,
Collecting qualitative and quantitative M&E reports from the field teams;
Actively participating in data quality assurance process upon the collection of data;
Conducting standard monthly quantitative data analysis highlighting progress against program targets, and main overall trends in program implementation, disseminating reports to relevant program staff and M&E counterparts;
Coordinating daily data entry on field level, and combining all program data into combined data report submitted to the RTL platform implemented by Altai.
Support any research exercises and evaluation through:
Coordinating the recruitment of local enumerators if needed,
Providing capacity building to the enumerators or any other consortium staff members participating in any of the research or evaluation activities;
Coordinating the work of the enumerators;
Actively participating in data quality assurance process;
Supporting other research and evaluations done by external consultants or consortium members;
Field testing data collection tools;
Translating data collection tools;
Translating qualitative data.
Support MEAL team in any learning events and annual program review workshops as requested;
Ensure that all program needs in regard to M&E are taken into consideration in timely and efficient manner, including aspects of data analysis, presentation and reporting
Job Requirements
Experience and Technical Competencies: (include years of experience)
University degree in Computer Science, Development, social science, Statistics or other related field relevant to above duties.
Excellent knowledge of statistical packages (SPSS/SAS/STATA/EPIDATA) and qualitative data analysis software such as Nvivo
Excellent knowledge of mobile data applications (Kobo Toolbox, ODK, Survey CTO etc.)
Minimum 3 years' experience with MEAL.
Practical experience designing and conducting baseline, midterm and endline assesments
Experience in quantitative and qualitative research methods and data analysis.
Ability to work under tight deadlines and prioritize tasks.
Interest in sharing professional skills as well as learning from others.
Demonstrated interpersonal skills, sound judgment, planning, team building and facilitating skills.
Excellent training and presentation skills
Highly developed analytical and communication skills, including oral and written English communication skills.
Competence in using information technology, mainly MS Excel and MS Access.
Experience with data visualisation using Tableau, various GIS tools and Adobe Suite or other software a notable advantage
Experience with working in a consortium setting with other international implementing partners.
Willingness and capacity to travel as needed.
Experience with MEAL systems on DFID funded programmes a notable advantage.
Education (include certificates, licenses etc.):
University degree in Computer Science, Development, social science, Statistics or other related field.
Languages: (indicate fluency level)
English – fluent
Local languages– fluent
All DRC roles require the post-holder to master DRC's core competencies:
Striving for excellence: Focusing on reaching results while ensuring efficient processes.
Collaborating: Involving relevant parties and encouraging feedback.
Taking the lead: Taking ownership and initiative while aiming for innovation.
Communicating: Listening and speaking effectively and honestly.
Demonstrating integrity: Acting in line with DRC's vision and values
Applying Instructions
Interested candidates who meet the required qualifications and experience are invited to submit updated CV and cover letter explaining their motivation and why they are suited for the post.
We only accept applications sent via our online-application form on www.drc.ngo under Vacancies.
Please forward the application and CV, in English through the stated website no later than May 10, 2020.
For general information about the Danish Refugee Council, please consult www.drc.ngo
Gender Equality: DRC is committed to achieving gender parity in staffing at all levels. In light of this, women candidates are particularly encouraged to apply to bridge the gender gap.
Equal Opportunities: DRC is an equal opportunity employer. We value diversity and we are committed to creating an inclusive environment based on mutual respect for all employees. We do not discriminate on the basis of age, sex, disability status, religion, ethnic origin, colour, race, marital status or other protected characteristics
We encourage only qualified Ethiopian Nationals to apply. DRC considers all applicants based on merit.
WARNING: Do not to pay any money to get a job. Please report fraudulent jobs to info@newjobsethiopia.com