Monitoring & Evaluation Officer
Description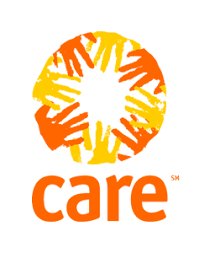 About CARE;
CARE is an international NGO with local staff and community partners in more than 90 countries. We create local solutions to poverty and inequality and we seek dignity for everyone every day and during times of crisis.  These solutions have a broad range, from clean water to access to education; from microfinance to ensuring that everyone has nutritious food; from agriculture and climate change to disaster response. CARE puts women and girls at the center of everything we do because they have proven to be the best hope for creating lasting change in the world.  Our staff live where they work, which makes us effective at understanding the challenges they face. We've been doing this for over 70 years, since World War II. It started with the world's first CARE Package® of food for the post-war hungry in Europe.  Our work today is as important as ever, we believe that poverty and inequality are historic injustices that we can end within a generation, for good. If you share our core beliefs: poverty is an injustice; poverty is solvable; and together, we have the power to end it, join us.
JOB SUMMARY:
The purpose of the Monitoring and Evaluation (M&E) Officer position is to ensure the collection, compilation, and documentation of implementation progress, lessons, and project-level data.  The M&E officer monitors data and information quality of Field level data and partner input data.  The position will be responsible for the Advancing Women Enterprises in Addis Ababa, Ethiopia project in project planning, monitoring, and reporting. This position is responsible for activity and output level data.
I.       RESPONSIBILITIES AND TASKS
Job Responsibility #1: Monitoring, Evaluation and Reporting (45% of time)
Assists field staff particularly front line staff in developing regular data collection format, in-field supervision, and data base maintaining, analyzing, and interpreting data and ensuring forward accountability to the community and learning;
Organizing field monitoring and evaluation to program sites;
Assists the project staff in understanding activity/output project-level data;
Organizes participatory monitoring events along with the facilitators, partners and communities;
Compiles regular field monitoring report including lessons and provide feedback for the program and his/her supervisor;
Participates on project performance review meeting
Develop activity progress monitoring tools, regularly collect data and analyze
Collects, analyze and provides information and technical support in the preparation of quarterly and annual reports;
Ensure the implementation of project M&E plans/framework.
Ensures consistency of information in different reports
Participates in the formulation and revision of different reports and plans
Lead and/or coordinate all surveys including baseline survey, learning agendas and final evaluations;
Supervise and follow-up grassroots level activities of the project
Responsibility #2: Program Progress Tracking (25% of time)
Participate in writing monthly, quarterly and annual reports
Develop tools to track plan versus achievement and regularly analyze project achievement and identify justifications for under achievements or over achievements;
Analyze achievement against budget and advise project management on cost-effectiveness.
Job responsibility #3: Data/Information Management (20% of time)
Develop and manage data base for the project
Ensures effectiveness and adequacy of systems to track flow of information on inputs utilization and project participation, including the process of beneficiary selection and project prioritization;
Provides information management support to assessments initiatives being conducted by the project;
Submits updated data set to the required partiers all levels on project database on quarterly basis;
Ensure accurate and timely collection of program data from partner and project staff
Updates the program information system on regular basis;
Produce success stories, case studies, video clips and activity photo repository
Job Responsibility #4: Capacity Building (5% of time) 
Provide M&E related capacity building workshops/trainings to project staff;
Compile and share project related data;
Coach and mentor the front line staff on how to handle project database;
Job Responsibility #5: Performs other duties as assigned by supervisor (5% of time
III. GENDER EQUALITY
Understanding and demonstrated commitment to the importance of gender, youth, and social inclusion issues.
Demonstrated commitment to principles of Gender Equity, Diversity, Inclusion, and PSEAH (safeguarding), as evidenced in previous positions/programming.
IV. PROBLEM-SOLVING (Thinking Environment
Levels one and two of problem-solving apply to the incumbent. The incumbent involves with daily routine activities, she/he also uses interpolative skills to pick and choose the right solution to address given problems.
Job Requirements
QUALIFICATIONS (KNOW-HOW)
A) EDUCATION/TRAINING
Required:
Bachelor degree in Social Science, Statistics, or other related fields.
Knowledge of statistical software, mobile data collection, and analysis
Desired:
Job-related experience and maintaining program database, generation of data and qualitative and quantitative data analysis skills
B) EXPERIENCE
Required:
Minimum of three (3) years for BA holder and 2 years for postgraduate, years of direct professional experience in an M&E position responsible for implementing M&E designing, implementing and operating project M&E systems from project initiation to closeout stages.
Desired:
NGO experience
C). TECHNICAL SKILLS
Required:
§  Well organized, which gives attention to details and have some analytical skill;
§  Computer skill particularly Microsoft Word, Excel, Access and Power Point;
§  Good oral and written communication and interpersonal skill;
§  Firm belief in teamwork, gender equality, sensitivity to HIV/AIDS, participatory approach and sustainability;
§  Proficiency in English and local language, both verbal and written.
Desired:
§  Knowledge of utilizing programming and statistical softwares (such as SPSS) to compile data and information for various systems, and knowledge of basic monitoring and evaluation and research tools;
D)COMPETENCIES
Respect, accountability, courage, excellence, analytical ability, initiating action, interpersonal skills, developing teams, decision making, information monitoring, facilitating change, proactive problem solving, planning and organizing.
E)     CONTACTS/KEY RELATIONSHIPS
The job holder is expected to collaborate with the local community, government counterparts and other partners.
F)     WORKING CONDITIONS AND LEVEL OF TRAVEL REQUIRED
The post is based in Addis Ababa with 30% travel to project sites and monitor performance.
CARE Ethiopia is committed to preventing all unwanted behavior at work. This includes sexual harassment, exploitation and abuse, and child abuse. We expect everyone who works for us to share this commitment by understanding and working within the CARE Safeguarding Policy and related framework. CARE Ethiopia has a zero-tolerance approach to any harm to, or exploitation of, a vulnerable adult or child by any of our staff, representatives or partners.
CARE Ethiopia reserves the right to seek information from job applicants' current and/or previous employers about incidents of sexual exploitation, sexual abuse and/or sexual harassment the applicant may have been found guilty to have committed or about which an investigation was in the process of being carried out at the time of the termination of the applicant's employment with that employer.
By submitting the application, the job applicant confirms that s/he has no objection to CARE Ethiopia requesting the information specified above. All offers of employment will be subject to satisfactory references and appropriate screening checks.
Applying Instructions
If you are interested to be part of our dynamic team, exciting work environment and contribute to CARE Ethiopia's mission and vision, please send your CV (not more than 3 pages) and cover letter (not more than one page) through www.ethiojobs.net
Only short-listed candidates will be contacted.
Passionate and dedicated candidates who meet the requirement are strongly encouraged to apply, especially women!
CARE seeks to improve the lives of the most marginalized, particularly women and girls. Our diversity is our strength. We encourage people from all backgrounds and experiences to apply.
WARNING: Do not to pay any money to get a job. Please report fraudulent jobs to info@newjobsethiopia.com