MOYESH Programme Training Videos in entrepreneurship, beekeeping and silkworm farming skills development
Location

Amhara, Oromia, SNNPR, Tigray, Ethiopia

Date Posted

April 30, 2020

Category

Consultancy



Job Type

Contract



Currency
ETB
Description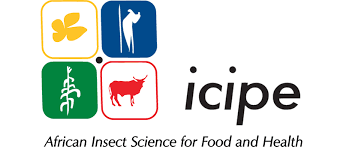 About icipe
International Centre of Insect Physiology and Ecology (icipe) was established in 1970 in direct response to the need for alternative and environmentally-friendly pest and vector management strategies. Headquartered in Nairobi, Kenya, icipe is mandated to conduct research and develop methods that are effective, selective, nonpolluting, non-resistance inducing, and which are affordable to resource-limited rural and urban communities. icipe's mandate further extends to conserving and utilising the rich insect biodiversity found in Africa.
Our mission is to help alleviate poverty, ensure food security, and improve the overall health status of peoples of the tropics, by developing and disseminating management tools and strategies for harmful and useful arthropods, while preserving the natural resource base through research and capacity building.
Since 1992, icipe has a long and rich history of contributing to Ethiopia's development by introducing its portfolio of technologies under the 4-H (health) research themes-Human Health, Animal Health, Plant Health and Environmental Health. Generating and testing technologies that bring impacts, making smallholder farmers and young people the principal beneficiaries, providing technical backstopping and capacity building our core values.
Background
icipe is partnering with the Mastercard Foundation has been implementing the More Young Entrepreneurs in Silk and Honey (MOYESH) Programme in Ethiopia. The programme aims to ''secure dignified and fulfilling direct employment and income for 100, 000 unemployed youth (60% women)" through providing youth with appropriate knowledge and skills and enabling them to establish beekeeping and sericulture business enterprises. The programme further will have positive impacts on 14.6 million people along with the honey and silk value chains through multiplier effects. MOYESH is a five year programme implemented by icipe (http://www.icipe.org/) in partnership with private-public sector actors in four regions of Ethiopia (Amhara, Oromia, Southern Nations, Nationalities, and Peoples' (SNNP) and Tigray).
The objective of the assignment
In line with the objective of the programme, we are seeking a company with relevant expertise to develop a comprehensive Training Videos in 1) Entrepreneurship Skills Development, 2) Improved beekeeping, and 3) Silkworm farming skills development in Ethiopia. The videos will used to provide continued education, develop, and reinforce the relevant theoretical and practical skills and expertise that lead the practitioners to higher levels of retention.
icipe now invites interested parties with demonstrated technical capability to express their interest to undertaking this assignment.
Scope of the work
The training video will be produced with narrations in Amharic, Afan Oromo and Tigrigna languages and subtitles in English. The video should be of very high-quality standards and high-definition.  The entire assignment of preparing the training videos, including preparation of the script based on the available printed manuals, filming, editing, voicing/narration and production should be done by the consultancy firm.  Documentation and video shooting places, the necessary setups will be facilitated by the MOYESH team. The final product should be ready in broadcast HD standards and online formats. The development and production process will be guided and closely monitored by the MOYESH Programme team, while the Mastercard Foundation team will also review and provide further input.
Deliverables
The consultant will deliver the following:
A report that will include: the implementation strategy, plus a detailed production and post-production schedule for the filming process.
A training video with two sector-focused (beekeeping and silkworm farming) version segments as well as developing the Entrepreneurship skills of the youth and key stakeholders in the value chain.
The high quality products should be available in three languages (Amharic, Afan Oromo, Tigrigna)  and subtitles in English and interlacing compatible versions that enable the films to be uploaded to the icipe and partners' websites, YouTube, flickers, accessible from mobile devices, etc.
In expressing the interest in this assignment, the consultant is expected to provide brief description of themselves in terms of:
Briefly introduction of the consultant: explain who you are, your background, and why you are interested in assignment.
Explain your work history, relevant experiences and how this makes you a suitable candidate for the assignment: professional qualifications and previous experience in similar work
List your skill sets and expertise: Language skills, technical skills, number of qualified staff, necessary equipment, and
Financial proposal (optional).
Evaluation criteria (technical and financial aspects)
The technical proposal will be evaluated based on the following
Qualification
Prior experience of delivering such training video
Technical skills, language skills, training operational plan and number of qualified staff the consulting firm manages
Financial Aspects
Detail outlay or cost of the service
Job Requirements
Required qualification (experience, competencies, and skills)
The service provider is expected to have the following qualifications:
Demonstrated extensive experience in producing development work related documentaries for international organisations with the aim of reaching both local and international audiences
Excellent technical capacities, including the state-of-the-art filming equipment preferably High Definition to ensure smooth and high-quality production videos.
 Evidences of previous experience working with development actors, including donors, research and development intuitions, civil society, and government institutions
Applying Instructions
Rights: icipe will review and rate based on the above criteria. icipe reserves the right to cancel this call for consultancy service partially or fully as appropriate.
Timeline and mode of payment
The assignment is planned to be completed within two months from the contract signing date.
Payments to be based on the deliverables.
Application procedures
Applicants are required to submit their CV, educational and work credential in their Expression of Interest together with sample of similar works before 10 May 2020.
The document should address to:
Nebiyu Solomon
Manager, Program and Administration
International Centre of Insect Physiology and Ecology (icipe)
Telephone: +251 116 172594
Fax: +251(0) 116172001
Email:  nsolomon@cgiar.org
WARNING: Do not to pay any money to get a job. Please report fraudulent jobs to info@newjobsethiopia.com