National Community-Based Planning and Reporting Officer
Description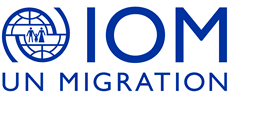 SPECIAL VACANCY ANNOUNCEMENT
Open to Internal & External Candidates
| | |
| --- | --- |
| Vacancy No. | IOM-SVN/0127/2019 |
| Position Title | National Community-Based Planning and Reporting Officer |
| Duty Station | Jijiga, Ethiopia |
| Classification | NOA      |
| Type of Appointment | SVN, Six months with possibility of extension |
| Estimated Start Date | As soon as possible |
| Posting Period | 29.11.2019 – 13.12.2019 |
About IOM
Established in 1951, IOM is the leading inter-governmental organization in the field of migration and works closely with governmental, intergovernmental and non-governmental partners. IOM is dedicated to promoting humane and orderly migration for the benefit of all. It does so by providing services and advice to governments and migrants.
IOM is committed to a diverse and inclusive environment. Internal & External candidates are eligible to apply to this vacancy.
Organizational Context and Scope
Established in 1951, IOM is the leading inter-governmental organization in the field of migration and works closely with governmental, intergovernmental and non-governmental partners. IOM is dedicated to promoting humane and orderly migration for the benefit of all. It does so by providing services and advice to governments and migrants.
As per a mandate to coordinate the overall Disaster Risk Management (DRM) work stream at a regional level, the Disaster Prevention and Preparedness Bureau (DPPB) of the Somali Regional State (SRS) of Ethiopia leads a multi-stakeholder coordination on durable solutions for the region's 1,051,542 internally displaced persons (IDPs) affected by inter-communal conflict and climatic shocks.[1] With the technical support from the International Organization for Migration (IOM) and financial support from the Government of Switzerland through Swiss Development Cooperation (SDC), DPPB has been coordinating an inter-agency Durable Solutions Working Group (DSWG) since 2016. This mechanism has facilitated strategic planning and engagement on IDP durable solutions and yielded the Somali Regional Durable Solutions Strategy in October 2017.
In April 2019, a nationwide initiative was launched under The Strategic Plan to Address Internal Displacement and associated IDP Recovery Plan by the Ministry of Peace (MoP) and National Disaster Risk Management Commission (NDRMC). In response, the Somali Regional Government mobilized a joint effort to resolve displacement situations in the region, requiring the DPPB to play a crucial role in bringing together a broad range of government, humanitarian and development actors, plus IDPs and host/receiving communities, towards shared understanding, commitment and objectives. Moreover, the DPPB's strategic leadership will continue to be expected, particularly in terms of evidence-based planning, information sharing and continuous engagement at various levels to effectively foster resolution of displacement conditions that meet the needs and rights of displaced individuals and communities through a principled approach.
SDC and IOM are key partners to the Government of Ethiopia (GOE) and SRS both in the humanitarian and development fields. Welcoming this rather ambitious initiative by the government, IOM and SDC acknowledge technical skills required in the process of moving forward this robust task. Through various consultations held by the regional government, IOM and SDC, as well as lessons learned from a similar IOM-SDC partnership in seconding a Durable Solutions Coordinator at Resident Coordinator's Office in Addis Ababa since June 2018, consensus was reached to explore a possibility of seconding a team of three Durable Solution Experts at the DPPB to contribute to the IDP Recovery Plan.
Currently, there is an increasing emphasis on engaging displacement-affected communities in identifying community priorities and subsequently designing recovery processes, especially in facilitating IDPs' (re-)integration processes. Given such needs, this partnership aims to recruit an expert to support the Somali DPPB, DSWG and its partners with foci on community-based planning (CBP) processes. On top of that, the incumbent will be responsible of carrying out relevant reporting exercises.
The role of the incumbent will directly contribute to furthering the DPPB's capacity to mainstream the CBP processes in the region's durable solutions activities and putting an improved durable solutions information management system in place at the agency. Therefore, the incumbent's job will have a wide impact on the work of the DPPB/regional government and its partners, including IOM and SDC, at both policy and operational levels by promoting community-led and evidence-based planning and decision-making in the region's durable solution support for displacement-affected communities.
Under the overall supervision of Jijiga Sub Office Head, direct supervision of the Durable Solutions Advisor seconded to Disaster Prevention and Preparedness Bureau (DPPB), and in close collaboration with the Durable Solution Technical Officer - HLP, the National Community-based Planning and Reporting Officer will be responsible for the overall implementation of CBP processes and reporting exercises for the DPPB and DSWG to give visibility for durable solutions activities in the Somali region as required. The position will require close collaboration with IOM staff members, DSWG, regional/local authorities and other project partners.
Core Functions / Responsibilities:
1.     Organize capacity building activities targeting community members, leaders and local authorities;
2.     Technically support local authorities and core facilitation teams at a communal level for applying inclusive planning methodology, including the risk mapping, community profiling, participatory visioning and prioritization processes as well as the production of community action plans in selected areas impacted by displacement and returns;
3.     Support the formation of community action groups responsible for executing community-led projects for recovery and peaceful co-existence through the core facilitation teams;
4.     Support assessments and other information-gathering activities of the DPPB and DSWG relevant to supporting durable solutions and CBP processes;
5.     Contribute to the monitoring and evaluation (M&E) processes in close coordination with the community-based M&E committees for the proposed intervention;
6.     Support the expansion of partnerships and cooperation between community-based-organizations and the Somali regional line bureaus and partners for the implementation of local community projects;
7.     Analyze external factors creating emerging opportunities, threats or risks to the implementation of the CBP processes on a timely basis and suggest corrective actions;
8.     Provide periodic updates and reports to support effective communication with respect to proposed interventions under the CBP processes;
9.     Explore opportunities and relevant activities in strengthening CBP components in support for the region's durable solutions initiatives and IDPs in a protracted internal displacement situation in the Somali region;
10.  Work closely with the Durable Solutions Advisor to ensure progresses are made against an agreed work plan, expenditure forecasts and benchmarks;
11.  Keep abreast of all developments in the activity to prepare appropriate reports, briefing and background notes, and other documentation;
12.  Liaise closely with all relevant stakeholders in order to gather and collect accurate data about durable solutions activities in the Somali region;
13.  Consolidate and analyze data on the DPPB's durable solutions programmes, implementation and indicators in order to facilitate the preparation of periodic reports and activity-specific reports;
14.  Prepare accurate and effective data presentation, graphics and maps;
15.  Draft reports and documents to be shared with partners and actors involved in the durable solutions efforts of the Somali Regional Government as well as donors as required;
16.  Support the DPPB's coordination and timely information-sharing with government and non-government partners at both regional and field levels, including the participation in the Somali DSWG and other field-level coordination for a for durable solutions; and
17.  Prepare information as required for DSWG's joint missions and on the DPPB's other activities.
18.  Please note that the incumbent may be required to perform other assigned tasks.
Job Requirements
Education
·         Master's or Bachelor's degree in Political or Social Sciences, Law and/or International Relations Economics, Business Administration/Management, Social Sciences or a related field from an accredited academic institution
Experience
·         Six years relevant experience at the national or international level for Masters and Eight years for Bachelor Degree holders;
·         Solid field-based experiences in engaging communities in recovery and development projects;
·         Demonstrable knowledge of planning, analyzing and reporting large scale qualitative and quantitative data;
·         Familiarity with the DPPB's budget structure and relevant donors' reporting requirements
·         Excellent computer skills (MS Word, PowerPoint and Excel essential; SPSS, GIS, and other software skills desirable
·         Proven drafting and editing skills in English and other required working languages
·         Proven experiences in application of a wide range of statistical tools and software;
Experience in political, socio-economic analysis and research, and familiarity with conflict sensitivity approach, internal displacement and durable solutions;
Proven experience working with government, humanitarian organizations or private/public sectors as well as in-depth knowledge on humanitarian standards; and Familiarity with the UN, particularly the UN Reform Agenda is desirable;
Languages
·         Thorough knowledge of spoken and written English and Amharic.
·         Knowledge of Somali other local languages is an advantage.
Values and Competencies
Values
Inclusion and respect for diversity: respects and promotes individual and cultural differences; encourages diversity and inclusion wherever possible.
Integrity and transparency: maintain high ethical standards and acts in a manner consistent with organizational principles/rules and standards of conduct.
Professionalism: demonstrates ability to work in a composed, competent and committed manner and exercises careful judgment in meeting day-to-day challenges.
Core Competencies – behavioural indicators level 2
Teamwork: develops and promotes effective collaboration within and across units to achieve shared goals and optimize results.
Delivering results: produces and delivers quality results in a service-oriented and timely manner; is action oriented and committed to achieving agreed outcomes.
Managing and sharing knowledge continuously seeks to learn, share knowledge and innovate.
Accountability: takes ownership for achieving the Organization's priorities and assumes responsibility for own action and delegated work.
Communication: encourages and contributes to clear and open communication; explains complex matters in an informative, inspiring and motivational way.
Managerial Competencies – behavioural indicators level 2
Leadership: provides a clear sense of direction, leads by example and demonstrates the ability to carry out the organization's vision; assists others to realize and develop their potential.
Empowering others & building trust creates an atmosphere of trust and an enabling environment where staff can contribute their best and develop their potential.
Strategic thinking and vision: work strategically to realize the Organization's goals and communicates a clear strategic direction
Other
Any offer made to the candidate in relation to this vacancy notice is subject to funding confirmation.
Appointment will be subject to certification that the candidate is medically fit for appointment and verification of residency, visa and authorizations by the concerned Government, where applicable.
Only candidates residing in either the country of the duty station or from a location in a neighbouring country that is within commuting distance of the duty station will be considered. In all cases, a prerequisite for taking up the position is legal residency in the country of the duty station, or in the neighbouring country located within commuting distance, and work permit, as applicable.
Applying Instructions
Interested candidates are invited to submit their application/ motivation  letter enclosed with only detail CV written in English  via our e-mail address RECADDIS@IOM.INT, by December 13, 2019 at the latest, referring the position title and Vacancy number in the subject line of your email; no photocopies of educational/training certificates is required at this stage; applicant who doesn`t follow the required application procedure will automatically be disqualified from the competition.
Only shortlisted candidates will be contacted.
We strongly encourage qualified women to apply!
WARNING: Do not to pay any money to get a job. Please report fraudulent jobs to info@newjobsethiopia.com