National Consultants-Developing a 'Guideline on Gender Sensitive Conflict Reporting for Media'
Description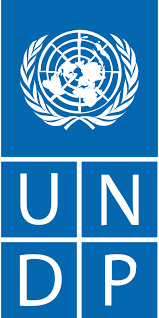 As an essential actor in society, media plays a critical role in shaping democratic processes. Media has also a critical role in changing the narrative on women. Much has been said about the dual roles the media can play - as agent for peace or as spoiler and instigator of conflict. The way journalists report conflict can shape narrative and even assign responsibility. In addition to what is being reported, how news is reported can also have implications – information that are misleading, unbalanced reports that intensify one side of the story, misrepresentation of facts or narratives shaped during reporting can lead to further conflict and instability. Therefore, it is important for journalists to be equipped with the necessary skills to support them be peacebuilding agents or at the very least ensure that conflicts are not aggravated because of their reporting.
In addition, conflict reporting has either been gender blind at best, or at worst, perpetuated stereotypes and harmful narratives. It is therefore important to mobilize partnerships with media by promoting gender responsive reporting to ensure that it contributes to the accurate portrayal of women's lives in conflict and post conflict contexts, highlighting the whole range of their roles and strengths as well as the impact of conflict in their lives. Transformation of media practice, at both individual and institutional levels can bring about the social change we seek.
Media Coverage Is Often Characterized By Weaknesses Such As The Following
The UN Security Council Resolution 1325 on Women, Peace and Security, adopted in 2000 by Security Council of United Nations, reaffirms the important role of women in prevention and resolution of conflicts, peace negotiations, peacebuilding, peacekeeping, humanitarian response, and in post-conflict reconstruction. The resolution stresses the importance of women's equal participation and full involvement in all efforts for the maintenance and promotion of peace and security, urges all actors to increase the participation of women in peacebuilding, and to incorporate gender perspectives in all United Nations peace and security efforts. It also calls on all parties to take special measures to protect women and girls from gender-based violence, particularly rape and other forms of sexual abuse, in situations of armed conflict. Media representations of warfare and peacebuilding, however, do not always reflect the aims of UNSC Resolution 1325 and do not always support the advancement of gender equality.
Causes of conflict are simplified
Focus on male actors
Women are portrayed mainly as victims
Focus on all other type of violence marginalizing the issue of gender-based violence including sexual assault and underlying the need to address the same
Focus on the visible effects of violence rather than underline effects such as the change in dynamics of social interactions for instance change in the role of men and women
Gender disparity is one of the root causes of violence, in a cultural-structural sense, but it is rarely recognized as an essential focus point in conventional reporting on conflict sources and is marginalized. The impact of conflict on women and their role in peacebuilding, is rarely given prominent coverage in reporting on conflict. Framing, the use of language and imagery, and even the traditional male structure of news organizations need to be considered to avoid stereotypes in reporting.
The news coverage of conflicts is profoundly gendered and largely men dominated. Men are asked to explain and interpret the conflict in many different roles: as combatants, warlords, experts, and politicians. Women's opinions, on the other hand, are rarely asked and if they are, it is usually from the perspective of victims. Integrating a gender lens into conflict reporting is a complex process. It involves respecting the key standards of journalistic professionalism which impartially presents verified information in a fair and balanced manner, it gives voice to marginalized actors, and shuns gender stereotypes.
The media's instrumental role in peacebuilding or conflict mitigation can be successfully carried out when it is capacitated with knowledge and skill that allows it to understand its unique position. Journalists need to have skills of understanding conflicts, analysing them and transforming information relating to conflict into a fair, balanced, accurate portrayal of the situation with a positive narration that can promote peace and mitigate conflict. In addition, journalists need to have the skills on gender responsive reporting to ensure that the voices of women and the vulnerable are heard much more clearly in peacebuilding and in conflict resolution. The skills of peace journalism can be pivotal to a society in conflict that aims to build a more peaceful state. As Ethiopia is transitioning from conflict to peace, it is essential that medias have the capacity to understand conflict especially in relation to reporting gender issue in conflict settings.
Enhancing the capacity of media personnel, i.e. both print and broadcast media on gender sensitive conflict reporting, is one of the strategies adopted by the UN Women through Women in Leadership and Governance and Peace Building Funds' Inclusive Governance and Conflict Management Support program. Ethiopian Broadcasting Authority (EBA) in collaboration with UN Women successfully organized two rounds of trainings on Gender Responsive Conflict Reporting and Peace Journalism from 7- 10 May 2019 and 12-14 June 2019 in Adama where more than 74 media personnel participated.
One of the feedbacks from the training is lack of guideline at national level on how to undertake gender sensitive conflict reporting. Accordingly, with a view to avail a knowledge product that can be referenced by both print and broadcast media personnel and fill this gap, UN Women in collaboration with EBA is planning to support the development of a comprehensive set of guidelines accompanied by a checklist on gender sensitive conflict reporting.
The Guideline will be part of the Gender Responsive Media Guideline adopted in 2019 in collaboration with EBA and UN Women. It also draws upon the Handbook on 'Gender-Responsive Reporting in Conflict Affected Countries in Africa' developed by African Union in collaboration UN Women in 2017. The guideline is expected to be contextualized to Ethiopia, translated into local vernacular and disseminated to local media houses. The process of the Guideline development which will bring on board representatives from local media houses is expected to enhance awareness on the issue of women peace and security and the role of the media and increase ownership at local level.
This TOR is prepared to recruitment of consultants to develop the guideline together with a checklist.
Duties And Responsibilities
The consultants are expected to carry out the following tasks:
Prepare an inception report. The inception report should detail the consultants understanding of what the consultancy work is aiming to achieve and why; proposed methods to carry out the task; proposed sources of data and data collection procedures together with proposed schedule of tasks, activities and deliverables. The inception report should indicate whether additional support is required to ensure the guideline is comprehensive such as graphic designing support etc together with budget. The consultants should present the inception report to the Technical Working Group for feedback
Draft (in English and Amharic) a practical, easy to use guideline on gender sensitive conflict reporting and an accompanying checklist to be used for detecting and avoiding gender insensitivity
Submit a draft guideline and checklist to UN Women and EBA for a feedback and incorporate feedback before the validation workshop
Present the guideline during a validation workshop to get feedback from relevant stakeholders
Incorporate the feedback and finalize the guideline for publication both in English and Amharic versions.
DELIVERABLES
The Consultants Are Expected To Deliver The Following Outputs
A comprehensive guideline on gender sensitive conflict reporting which can inform editorial policies of media houses with an accompanying checklist for detecting and avoiding gender insensitive reporting
Guideline developed both in English and Amharic versions
Power point presentation and presentation delivered on the inception and validation workshop
Competencies
Compliance with UN Core Values

Demonstrates integrity and fairness by modelling the UN's values and ethical standards.
Commitment to UN Women's mission, vision, values and strategic goals.
Displays cultural, gender, religion, race, nationality and age sensitivity and adaptability.
Treats all people fairly without favoritism.
Fulfils all obligations to gender sensitivity and zero tolerance for sexual harassment.
Required Skills And Experience
Education

Master's degree and above in Journalism and Communication, Peace and Security Studies, Gender Studies, Political Science, Law, Sociology and other relevant social science.
Knowledge of gender issues particularly related to gender and conflict is very essential.
Experience And Skills

6 years and above extensive experience in developing guidelines, training materials, manuals or other documents with similar nature.
The consultants shall have a hands-on operational experience in the field of journalism, media and gender, media and peacebuilding.
The consultants should be knowledgeable of practical challenges and opportunities for mainstreaming gender in broadcast and print media and reporting in a gender responsive manner.
The ideal candidates should have a strong organizational ability, excellent presentation skill and strong command of written and oral communication in
Language

WARNING: Do not to pay any money to get a job. Please report fraudulent jobs to info@newjobsethiopia.com