National Creative Hub Administrator
Description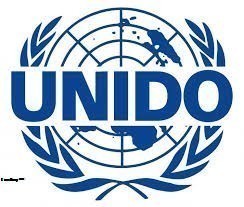 United Nations Industrial Development Organization (UNIDO)
Vacancy Announcement
Position: National Creative Hub Administrator
– Duty station: Addis Ababa, Ethiopia
– Start: 1 June 2020, end: 23 November 2020 (with possibility of extension)
– Closing Date: 05 May 2020
Main Functions
1. Coordinate all HR related operations throughout the Hub; manage strategic and/or specialized information related to Human Resources.
2. Ensures smooth financial operation of the Hub activities and follows up on all financial transactions; caries out day-to-day financial transactions.
3. Provide support to prepare semiannual and quarterly work plans and budgets as well as special report as required for financial planning in consultation with the HUB Manager.
4. Prepares detailed cost estimates and participates in budget preparation, analysis and projections;
5. Support logistic arrangements and other related activities;
6. Ensuring office is stocked with necessary supplies and all equipment is working and properly maintained;
7. Provide support for planning, scheduling, and promoting office events, including meetings, conferences, interviews,
orientations, and training sessions.
This appointment is limited to the specified project(s) only and does not carry any expectation of renewal.
Qualifications/Skills
 Core Competencies
• WE LIVE AND ACT WITH INTEGRITY: work honestly, openly and impartially.
• WE SHOW PROFESSIONALISM: work hard and competently in a committed and responsible manner.
• WE RESPECT DIVERSITY: work together effectively, respectfully and inclusively, regardless of our differences in culture and perspective.
• WE FOCUS ON PEOPLE: cooperate to fully reach our potential –and this is true for our colleagues as well as our clients. Emotional intelligence and receptiveness are vital parts of our UNIDO identity.
• WE FOCUS ON RESULTS AND RESPONSIBILITIES: focus on planning, organizing and managing our work effectively and efficiently. We are responsible and accountable for achieving our results and meeting our performance standards. This accountability does not end with our colleagues and supervisors, but we also owe it to those we serve and who have trusted us to contribute to a better, safer and healthier world.
• WE COMMUNICATE AND EARN TRUST: communicate effectively with one another and build an environment of trust where we can all excel in our work.
• WE THINK OUTSIDE THE BOX AND INNOVATE: To stay relevant, we continuously improve, support innovation, share our knowledge and skills, and learn from one another.
Minimum Requirements
Education
• Advanced university degree in Accounting, Economics, Development, Business Administration, Management or other relevant discipline with a specialization in Administration.
Languages
• Fluency in written and spoken English and Amharic is required. Fluency and/or working knowledge of another official UN language and other Ethiopian languages is an asset.
Field of Expertise
• A minimum of 3 years practical experience in the field of management or financial reporting, including experience at the international level involving technical cooperation in developing countries. Exposure to the needs, conditions and problems in developing countries.
Education Level     :     Bachelor's
Experience     :     3-5 years
Location
City     :     Addis Ababa
State     :     Addis Ababa
Country     :     Ethiopia
WARNING: Do not to pay any money to get a job. Please report fraudulent jobs to info@newjobsethiopia.com