National Family Reunification and Advocacy Project Coordinator
Description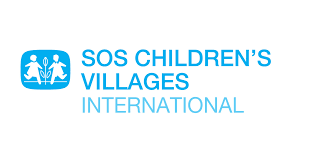 Who we are
SOS Children's Villages Ethiopia is an International Non-governmental organization and a member of SOS Children's Villages International Federation. The organization started its humanitarian work with the opening of its first Village in Mekelle, Northern part of Ethiopia in 1974. The organization has been providing life-saving provisions such as food, water and health services for a very significant number of children devastated by severe drought and the subsequent famine.
Today, we have grown significantly to meet the persistent challenges that confront Ethiopian children who have lost parental care and are at risk of losing their parental care. Working in close collaboration with international donors, local government and community based organizations across seven program locations; SOS Children's Villages Ethiopia aspires that every child grows up with love, respect and security.
SOS Children's Villages Ethiopia with the aim of addressing the child welfare crisis, has initiating childcare reform processes to better respond to children at risk of separation from parents and children without parental care. Such efforts include strengthening the gate-keeping mechanisms and facilitating reintegration of children back to their families of origin, embedded in the care reforms agenda. In response to this effort, SOS CVE has developed a Reintegration Project. The project will attempt to bridge the gap, explore cross-cutting principles of good practice in children's reintegration; provides guidance and technical support, builds capacity, establish evidence to support responsible reintegration of children and young people back to their families and communities  of origin. Hence, the overarching purpose of the proposed project is to ensure functional and robust gate-keeping systems are in place and streamline, reinforce and accelerate the reintegration process in MAs while ensuring compliance and alignment with internationally recognized reintegration principles, standard operational procedures and processes.
Why we need you?
We are looking for a Project Coordinator for the  Reintegration Project who will be responsible to lead the planning (including budgeting), implementation, monitoring and evaluation of the project activities, in accordance with the organisation's policies, strategies, and available resources.
Your role....
While working with us as a Project Coordinator for the Reunification and Reintegration Project, you will be responsible for the following
Lead the planning and implementation of Project
Coordinate the planning of the child development and reintegration process
Undertake assessment on reunification and reintegrating practice of children in Ethiopia and development of strategy for the sector
Carry out a stakeholder analysis, to identify key stakeholders within the selected community(s) including individuals, families, organizations, institutions and authorities who are interested in or affected by the planned project.
Coordinate the implementation of project activities, according to the objectives, actions and periods outlined in the project plan.  In doing so, will also ensure that the project operates in accordance with the organisation's policies and procedures and fulfils donor requirements.
Coordinate the necessary legal processes to implement the reunification program with other duty bearers.
Provide technical oversight for location level reintegration/reunification Project Officers.
Lead and conduct assessments on children, their family of origin and their socio ecology for preparing them for reunification/reintegration
Contribute to annual and strategic planning in the specific areas of work where he/she will be accountable
Contribute to policy and guideline development, translation, revision, familiarization and follow-up of proper implementation in specific areas of work where he/she will be accountable.
Quality Management, Monitoring and Evaluation
Check if reintegration project is implemented in accordance with the quality standards of SOS CVs
Provide on-site awareness raising or capacity building support to relevant project staff where gaps in quality management exist
Check the alignment of Quality Standards with National Policies and Standards and proposes mitigation measures where significant gaps exist.
Undertake periodic project monitoring activities and report to concerned body in the organization
Check if projects are implemented in accordance with the approved plan and budget and promised results are being created
Collect periodic (quarter, biannual, annual) reports from respective project  locations, check their fitness in terms of the donor contract agreement, improve their quality and share the same to the respective stakeholder
Managing People and financial resources
Coordinate and synergizes the efforts of his/her team towards the achievements of the objectives of the project
Follow up and take part in recruitment processes, on-boarding programs and performance management processes of co-workers under his supervision
Ensure that individual staff training and development needs are identified and that these are addressed through staff development measures, according to priorities and available resources.
Ensure that the organisation's financial resources are used modestly and efficiently.
Implement financial and administrative procedures, in line with the organisation's policies/guidelines and in consultation with financial support staff.
Ensure all project expenditure/resource usage is in line with the annual plan and budget.
Advocacy, Communication and Campaigning
Develop advocacy and communication items for Mass Media and Social Media campaigning movements
Design, execute and participates in reunification and reintegration advocacy and communications campaigns, high-level strategic events, and media engagements
Cooperates with governmental and non-governmental organisations carrying out research on child and family care.
Build strategic partnership with government offices, relevant organizations and key stakeholders to influence policy, decision-making and regulatory frameworks
Work closely with relevant government offices, CSOs and like-minded organizations to develop and submit reports.
Keep abreast of global child rights and protection policies and regulatory landscape for appropriate project planning and interventions
Liaise between stakeholders, family of origin, child and service providers
Provide support to community based structures to undertake coordination meetings and to undertake advocacy campaign and community action
Develop and maintain contacts, exchange information and develop partnerships with key stakeholders of the child welfare sector (state, NGOs, INGOs and GOs)
Job Requirements
Up for the challenge...
Then check out our criteria's:
The must haves: 
Education
BA Degree or above in Sociology, Social Work, Psychology and Development studies, or related streams
Experience
A minimum of 5 years of relevant experience out of which 2 years in senior positions
Experiences in working with the target group, i.e. children, families and community
Experience on reintegration, alternative care, child and young people counselling
Other Requirements
Strategic thinking
Knowledge of Project Cycle management
Analytical and problem solving skill
Planning and coordination skill
Negotiation and conflict resolution skill
Report writing skill
Collaboration: driven to work with others, able to build partnerships and networks internally and externally.
Basic computer skills (Windows, Word, Excel, Power Point)
Team building
Compassion and persuasion skills.
Project Monitoring & Evaluation
The pluses:
Previous experience working with an international NGO's
Applying Instructions
Excited to take on a new Challenge...….
Then send us your application through
Female applicants are highly encouraged to apply
"Our selection process is a reflection of our engagement and dedication to acquire talents that promote a safe and enabling environment for children and young people"
WARNING: Do not to pay any money to get a job. Please report fraudulent jobs to info@newjobsethiopia.com