NATIONAL PROGRAM DIRECTOR
Description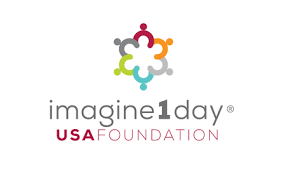 JOB SUMMARY
The National Program Director based in Ethiopia, has responsibility for overseeing Imagine1day's programmatic activities in country. Working closely with the Country Director, the Program Director provides support for the planning, development, and implementation of the organization's programmatic strategy. The Program Director will also have direct responsibility for monitoring and evaluating project designs; quality; budgets; reporting and sustainability as well as fulfilling any necessary donor requirements. The role involves strengthening partnerships with Government, local and international NGOs, project partners as well as other agencies. The National Program Director will represent the organization and act on behalf of the Country Director in their absence.
Applying Instructions
Please contact for more information and Detail Job description by emailing this  [email protected]  and [email protected], or call  and to apply, please submit a CV and motivation letter to the  same email addresses provided above by 31st October 2020 at 6 PM. Only successful candidates will be contacted.
Phone number: – +251-118-697258