National Programme Officer Food Security (SDC)
Description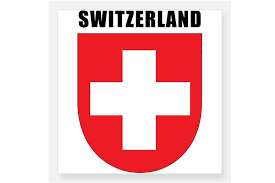 Background:
In Ethiopia, the Swiss Agency for Development & Cooperation (SDC) operates through the International Cooperation Department of the Embassy of Switzerland in Addis Ababa. It bears responsibility for all international development and humanitarian assistance programmes of the Government of Switzerland in the country, in close coordination with the Embassy of Switzerland in Kenya, with which it co-manages the Swiss Regional Programme Horn of Africa.
The current Swiss Cooperation Strategy Horn of Africa (CSHoA) 2018-2021 focuses on Somalia and the arid and semi-arid lands of South-Eastern Ethiopia and North-Eastern Kenya. The strategy covers four sectors: food security, health, governance and migration/protection.
The Food Security domain represents a key domain in the strategy to re­spond to humanitarian and developmental needs with a strong focus on the pastoralist and agro-pastoralist population related to natural resources management, livelihood, resilience and promoting policy advocacy in favour of these communities. The SDC programme in the area of Food Security is applied through a variety of instruments and partners including bilaterals (NGOs or the GoE), multilaterals (WFP, FAO, UNICEF, etc.) and the private sectors (insurance companies). The inter-sectoral approach with other domains such as health, migration/protection and governance (mainstream) as well as the application of the Nexus as an instrument is of high relevance. Policy dialogue at national level such as the REDFS platform and local/regional level such as the DRM-ATF, GO-NGO forum, good humanitarian donor ship and aid effectiveness principles in fragile and conflict affected contexts as well as humanitarian core principles and improved protection of civilians are systematically promoted in all domains.
The SDC has currently over five ongoing flagship programs with a major aim of building the resilience of pastoralist and agro-pastoralist communities in Ethiopia, Somalia and Kenya. These programs have strong synergies with one another while responding to the prime needs and priorities of dryland communities in these countries. The programs are guided by the national policies and strategies as well as Switzerland's CSHoA , that has a clear outcomes and outcome indicators.
Duties and competences that come along with this position:
Partners and Operations (Project and Programme Responsibilities)
Under the direct supervision of the Head of Cooperation, he/she will be responsible for the development and implementation of the Food Security portfolio with a specific focus on natural resource management and resilience building in (agro-) pastoralist settings and will contribute to the multi-sectoral exchanges within the regional portfolio.
Establish and maintain constructive professional relations with operational partners.
Management of projects according to project cycle management (PCM) and results based management principles.
Engage in policy dialogue / advocacy work and stake holder management with partners (e.g. UN) and government in the area of Food Security (REDFS platform etc.)
Responsible for the financial management of Food Security projects with the support of the finance and administration team.
Assist in institutional development issues of partners and promote learning processes.
Advise partners on SDC compliance issues to ensure quality delivery of programs
Provide support for administrative tasks as required
State of Food Security in Ethiopia
Serve as the Humanitarian-Development-Peace Nexus (HDP) focal point at the Embassy of Switzerland
Analyze and document Food Security sector dynamics (development and humanitarian related) in Ethiopia and the region, and ensure this information is adequately communicated to the Embassy in Addis Ababa and SDC Regional Office.
Support the Deputy Head of Cooperation and upon request participate in the Humanitarian Resilience Donor group (HRDG) in the area of Food Security
Contribute to the annual regional and country reporting and other key milestones as requested.
Represent Switzerland's position on Food Security related matters in relevant coordination platforms in Ethiopia (e.g. REDFS TCs and TFs, REDFS ExCom meetings, DRM-ATF, IGAD etc.).
Develop and maintain relationships with Government of Ethiopia ministries and Regional Governments (Somali Regional State and Oromia Regional State) relevant for the Swiss Food Security portfolio in Ethiopia.
Expertise Change Management
Coordination with other Units of the Embassy of Switzerland
The NPO proactively and constructively participates in the strategic discussion with other units of the Embassy of Switzerland in Ethiopia and at the regional level as well as Swiss Federal level
Recruitment of one (1): National Programme Officer - Food Security at the Embassy of Switzerland in Addis Abeba for the Swiss Agency for Development and Cooperation (SDC)
Direct superior: Head of International Cooperation
Directly subordinated employee(s): None
Starting on: 01.09.2021(with probation period of 3 months)
Administrative Unit & Duty Station: Embassy of Switzerland in Ethiopia (Addis Ababa)
Created on: 09.08.2021
Job Requirements
Requirements:
PhD or Master's Degree in a field relevant to development cooperation and/or humanitarian aid
Specialization in the area of Food Security with a strong livelihood / agricultural background
Good understanding of and previous exposure to development cooperation and/or humanitarian aid in the Horn of Africa, particularly in arid or semi-arid lands (ASAL)
Excellent understanding of the social, economic, agro-ecological and political context of Ethiopia and the wider Horn of Africa, notably the humanitarian and/or development challenges affecting local communities
Good understanding of the regional and national development policy agenda such as the ones formulated by the Government of Ethiopia (Ministry of Agriculture, MoP, & NDRMC, etc), UN, IGAD, WB and other comparable global and regional bodies in the area of Food Security
Good understanding of the principles and practices of development cooperation and humanitarian aid
Professional experience:
 A minimum seven (7) years of relevant work experience in the field of development cooperation and/or humanitarian aid in Ethiopia
Proven experience to manage bilateral and multilateral programmes
Strong practical experience in the management of development cooperation and/or humanitarian aid projects and programmes in the context of international cooperation in fragile contexts (e.g. PCM, adaptive management, theory of change etc.)
Proven leadership skills in terms of policy dialogue and programme implementation / oversight.
related to issues of Food Security with international organisations and government partners
Proven experience to work with the instruments related to the New Way of Working / Nexus, including the triple Nexus (HDP)
Field experience in the Lowlands of Ethiopia, especially in the Somali Region and Southern Oromia (Borana)
Experience in local governance programming is a strong comparative advantage
Previous experience in managing regional / multi-country projects is an asset
Skills:
Strong social skills and ability to work in team
Demonstrated communication skills
High individual autonomy and a high sense of personal responsibility, including creativity and innovative capacity and willingness to learn and to embrace change.
High ability to establish confidence among partners and colleagues, including an excellent ability to network and to work in a team
Excellent knowledge of English, both written and spoken, with a particular talent in exact and correct writing
Knowledge of local languages (Amharic, Somali and/or Oromifa) is an important asset
Good computer skills including good practical experience with the MS Office Software Suite (Word, Excel, PowerPoint), Microsoft Outlook, Internet Explorer or any other browser commonly used.
Applying Instructions
The Embassy of Switzerland in Ethiopia, represented by the Swiss Agency for Development and Cooperation (SDC), is currently advertising one (1) position of National Programme Officer (NPO) Food Security position for the implementation of its Food Security portfolio in Ethiopia and the Horn of Africa region. The modalities of employment and application for the advertised position include the following elements:
 The position will be based at the Embassy of Switzerland in Old Airport, Addis Abeba. Field missions in Ethiopia and to the whole region when required for the purpose of project planning/ monitoring, sector coordination, policy dialogue etc.
Applicants should possess a valid employment permit in Ethiopia. No work permits will be processed by the Embassy of Switzerland directly.
Applications should be neatly formatted and drafted in excellent English.
Applications should include (1) a motivation letter (maximum one page); (2) a curriculum vitae (maximum three pages); (3) two reference persons to be contacted for feedback from previous employments (mobile phone numbers only); and (4) copies of relevant university degrees and other diplomas, incl. work certificates (if available). The motivation letter and CV are to be submitted in Microsoft Word or PDF format only.
Applications should be sent in one single email to Embassy of Switzerland (addisababa@eda.admin.ch), by August 20, 2021 at the very latest.
The subject of the application email should state the exact following words: "Application for NPO Food Security, SDC Ethiopia".
The motivation letter should be addressed to "Head of Cooperation, Swiss Agency for Development & Cooperation (SDC), Embassy of Switzerland in Ethiopia".
Only the applications 100% compliant with the above criteria will be considered.
The foreseen start of duty is 01.09.2021.
Only short-listed candidates will be contacted.
WARNING: Do not to pay any money to get a job. Please report fraudulent jobs to info@newjobsethiopia.com