National Programme Officer- Immigration and Border Management (IOM-SVN/0049/2020)
Description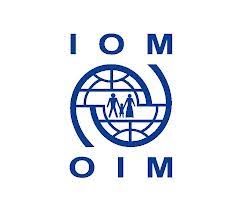 Open to Internal & External Candidates
| | |
| --- | --- |
| Vacancy No. | IOM-SVN/0049/2020 |
| Position Title | National Programme Officer- Immigration and Border Management |
| Duty Station | Addis Ababa, Ethiopia |
| Classification | NO-A |
| Type of Appointment | SVN, Six months with possibility of extension |
| Estimated Start Date | As soon as possible |
| Posting Period | 31.08.2020 – 13.09.2020 |
About IOM
Established in 1951, IOM is the leading inter-governmental organization in the field of migration and works closely with governmental, inter-governmental and non-governmental partners. IOM is dedicated to promoting humane and orderly migration for the benefit of all. It does so by providing services and advice to governments and migrants.
Background
IOM Ethiopia's Migration Management Unit (MMU) works closely with the Government of Ethiopia (GoE) and supports the effort of GoE in improving migration management and governance. In the field of Immigration and Border Management (IBM). IOM supports the GoE to design and implement strategies and actions aimed at further strengthening the immigration system and border management in the country, while supporting national and regional security, economic development and the protection of migrants' rights. IOM Ethiopia collaborates with the GoE through various projects and activities implemented under its IBM Capacity Building Programme Framework, which consists of four main areas of action (or pillars):
1) Governance Framework Pillar (development of laws, policies, regulations, and standard operating procedures);
2) Human Resource Development Pillar (design of training strategies and delivery of priority training sessions);
3) Operational Improvement Pillar (development and installation of new systems and technologies); and
4) Cross-Border, Regional and Cross-Regional Coordination Pillar (activities to promote stronger cooperation in immigration and border management)
Under the overall supervision of the Migration Management Programme Coordinator and direct supervision of the IBM Programme Manager in the IOM Office in Addis Ababa, the successful candidate will be responsible for ensuring timely implementation of IOM Ethiopia's IBM projects.
Core Functions / Responsibilities:
1.   Support the IBM Programme Manager, as well as the IBM National Liaison & Capacity Building Officer, in developing the mission's IBM strategy focusing on border and identity management, immigration services and key cross-thematic areas including human trafficking, migrant smuggling, socio-economic development, inter-service, and inter-agency cooperation.
2.   Support the IBM National Liaison & Capacity Building Officer in their communication and liaison duties with national stakeholders under IOM Ethiopia's IBM programming to maintain productive working relationships with national project counterparts, particularly with Ethiopia's Immigration, Nationality and Vital Events Agency (INVEA).
3.   Provide technical guidance, in support of the IBM Programme Manager and the IBM National Liaison & Capacity Building Officer, to INVEA in planning, designing, and managing IBM interventions.
4.   Manage the timely implementation of IBM projects at the technical level, ensuring project soundness, alignment with donor requirements and relevant IOM resources management procedures.
5.   Support the IBM Programme Manager and the IBM National Liaison & Capacity Building Officer in designing and delivering capacity building and training activities on migration and border management for the GoE, UN Agencies and non-governmental actors.
6.   Take a lead role in assisting the IBM Programme Manager in overseeing the installation and operationalization of Border Management Information Systems at border control posts for improvement of Ethiopia's immigration services and policymaking.
7.   Provided day-to-day supervision of IBM national staff as per IOM's procedures and regulations.
8.   Regularly review and assess country activities and recommend programme improvements with a view to identifying and pursuing opportunities for expanding the mission's IBM portfolio.
9.   Provide proactive recommendations to the Programme Coordinator, Migration Management, the IBM Project Manager, the IBM National Liaison & Capacity Building Officer, and managers of other relevant programmes on ways to better plan and manage IBM related activities.
10. In coordination with the IBM Programme Manager and the IBM National Liaison & Capacity Building Officer, participate in the planning, implementation, evaluation, and reporting of IBM programme activities.
11. Draft reports (e.g., regular updates & briefings) on project activities as requested by the IBM Programme Manager.
12. Provide input to the IBM Programme Manager in producing financial and narrative reports for IBM projects.
13. Participate in IBM related conferences, seminars, workshops, and meetings.
14. Oversee the IBM Sub-unit's liaison efforts with the Procurement and Logistics Sub-unit to follow up on the purchase and timely delivery of IBM equipment.
15. Prepare documents, in coordination with the IBM National Liaison & Capacity Building Officer as necessary, for the IBM Programme Manager and the Migration Management Unit Programme Coordinator for the purpose of briefing IOM Ethiopia's senior management, government officials and donors on migration and border management related topics.
16. Support the IBM Programme Manager in providing advice, analysis, and input into GoE efforts aimed at integrating IBM functions into inter-ministerial/cross-sectoral cooperation mechanisms, particularly the National Coordination Mechanism on Migration and National Referral Mechanism for Victims of Trafficking and vulnerable migrants.
17. Perform such other duties as may be assigned.
Job Requirements
Education
Master's/Bachelor's degree in Political or Social Sciences, Migration Studies, International Relations/Law, Humanities, or a related field from an accredited academic institution
Experience
Six years of relevant professional experience for Master's Degree holders or eight for Bachelor holders.
Experience in project management in the field of immigration and border management, migration management, customs, or similar area.
Extensive experience in liaising with national governmental and non-governmental authorities, as well as with international organizations.
Demonstrated understanding of internal and international migration management issues from an operational and policy perspective.
Familiarity with financial and business administration.
Proven analytical and problem-solving skills.
Solid written communication skills (drafting of project proposals, reports & project documents).
Languages
Fluency in English and Amharic (oral and written).
Working knowledge of other Ethiopian local languages is an advantage
Values and Competencies
The incumbent is expected to demonstrate the following values and competencies:
Values - all IOM staff members must abide by and demonstrate these three values:
 Inclusion and respect for diversity: respects and promotes individual and cultural differences; encourages diversity and inclusion wherever possible.
Integrity and transparency: maintains high ethical standards and acts in a manner consistent with organizational principles/rules and standards of conduct.
Professionalism: demonstrates ability to work in a composed, competent and committed manner and exercises careful judgment in meeting day-to-day challenges.
Core Competencies – behavioral indicators level 3
Teamwork: develops and promotes effective collaboration within and across units to achieve shared goals and optimize results.
Delivering results: produces and delivers quality results in a service-oriented and timely manner; is action oriented and committed to achieving agreed outcomes.
Managing and sharing knowledge: continuously seeks to learn, share knowledge and innovate.
Accountability: takes ownership for achieving the Organization's priorities and assumes responsibility for own action and delegated work.
Communication: encourages and contributes to clear and open communication; explains complex matters in an informative, inspiring and motivational way.
Managerial Competencies – behavioural indicators level 2
Leadership: provides a clear sense of direction, leads by example and demonstrates the ability to carry out the organization's vision; assists others to realize and develop their potential.
Empowering others & building trust: creates an atmosphere of trust and an enabling environment where staff can contribute their best and develop their potential.
Strategic thinking and vision: works strategically to realize the Organization's goals and communicates a clear strategic direction
Other
Any offer made to the candidate in relation to this vacancy notice is subject to funding confirmation.
Appointment will be subject to certification that the candidate is medically fit for appointment and verification of residency, visa and authorizations by the concerned Government, where applicable.
Only candidates residing in either the country of the duty station or from a location in a neighbouring country that is within commuting distance of the duty station will be considered. In all cases, a prerequisite for taking up the position is legal residency in the country of the duty station, or in the neighbouring country located within commuting distance, and work permit, as applicable.
Applying Instructions
Interested candidates are invited to submit their application/ motivation  letter enclosed with only detail CV written in English  via our e-mail address RECADDIS@IOM.INT, by Sep 13, 2020 - the latest, referring the position title and Vacancy number in the subject line of your email; no photocopies of educational/training certificates is required at this stage; applicant who doesn`t follow the required application procedure will automatically be disqualified from the competition.
Only shortlisted candidates will be contacted.
We strongly encourage qualified women to apply!
WARNING: Do not to pay any money to get a job. Please report fraudulent jobs to info@newjobsethiopia.com