National Regulatory Advisor
Description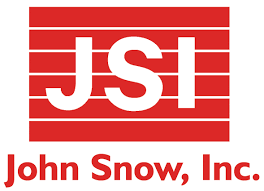 Job Title: National Regulatory Advisor         
Position Type: Full-Time
Duration: 1 year
Reports to: Chief of Party
Posting Location: Addis Ababa
Application deadline: July 8, 2021
John Snow, Inc. (JSI) is a public health management firm, headquartered in the United States, dedicated to improving the health of individuals and communities throughout the world. JSI has been implementing public health work in Ethiopia for over 25 years.
JSI is implementing the five-year Digital Health Activity project in Ethiopia, which is funded by the United States Agency for International Development (USAID). The purpose of this Activity is to support the Government of Ethiopia (GOE) to improve the quality of health services and create a sustainable health care system through the use of data for decision making, as well as to provide similar services to other countries in Africa or to respond to a crisis in Ethiopia (as needed). As part of this Activity, JSI/DHA is also anticipating an Award of Government to Government (G-to-G) project which will be funded by USAID in supporting the Ethiopian Food & Drug Authority (EFDA)'s objectives. EFDA is the National Regulatory Body of Ethiopia that is responsible for ensuring the quality, safety and or efficacy of medicines, food, cosmetics and medical devices. To support EFDA's objectives, USAID will contribute by providing resources to implement the Pharmaceutical Products Track & Traceability activities that aimed at ensuring patient safety and improving supply chain efficiency by ensuring the visibility of pharmaceutical products movement.
We are looking for a National Regulatory Advisor who will advise EFDA on the National Pharmaceutical Regulatory Systems and liaise EFDA with USAID DHA activities.
*This position is contingent upon the award of G-to-G fund.
Responsibilities:
Specific responsibilities of the Communication Advisor will include, but not limited to the following:
Develop and implement successful concept notes and proposals to design systems and tools to strengthening medicines regulatory system.
Follow-up ongoing projects, initiatives and activities for effective implementation.
Develop mechanisms to establish a carrier and retaining mechanism for the regulatory workforce for the adequate performance of medicines regulatory functions.
Develop tools for promoting competency evaluation and leveraging expertise of others to tap into existing system and use the national resources available best, with controlled conflict of interest.
Design mechanisms to introduce innovative technologies for real time communication of medicines and medical products regulation with support of extensive networking of the regulatory sector.
Develop science based regulatory tools for medical products including Biological products, API, packaging materials, Radiopharmaceuticals, medical devices, and diagnostic kits etc.
Develop mutual planning and monitoring system for medicines regulatory activities with other government regulatory agencies and development partners.
Develop mechanisms to strengthen collaboration with national regulatory agencies & international organizations, and regional harmonization initiatives.
Conduct other medicines regulatory related activities based on the deliverable of the unit plan.
Monitor and evaluate projects, programs and activities and synthesizing objective evidences for decision making.
Responsible for implementing JSI's Accountability Framework and Code of Conduct, and adhering to JSI's polices on fraud management.
Perform other duties as assigned.
Job Requirements
Qualifications:
Applicants for this position should possess the following qualifications:
Master's degree in relevant discipline (i.e. Pharmacy, Nutrition, Health Science or any other related field of study).
Minimum of 8 years of experience working in the Regulatory Sector.
Capable of understanding, describing and designing projects that have a scientific basis and knowledge of international development trends.
Excellent writing skills and experience of writing complex project proposals and budgets, presentations and analytical reports.
Ability to communicate concisely, clearly and with flair and outstanding writing skills in Amharic and English.
Excellent general communication skills, with an ability to conduct meetings, to present well in public, and to enthuse stakeholders.
Excellent IT skills, including the ability to use web-based content management systems and customer relationship management systems, proficiency on common office applications and general web literacy.
Ability to work in a team environment with technical and non-technical staff and to manage effective collaboration between partners and stakeholders.
Ability to provide regulatory strategic directions to projects and identify appropriate tools and/or guidance based on best practices and experience.
Demonstrated effective problem-solving strategic directions and decision-making skills.
Identify to manage inputs to develop innovative, and analytical approaches to problems.
Anticipates barriers to change, devises plans to address change and ensures client acceptance of the change process.
JSI/WEI is an Equal Opportunity, Affirmative Action Employer committed to workplace diversity. We are committed to providing equal employment opportunities for all qualified applicants and employees without regard to age, race, color, national origin, ancestry, creed, religion, gender, disability, marital status, sexual orientation, sexual preference, genetic information, political affiliation, or protected veteran status in any employment decisions. M/F/V/D.
Applying Instructions
Interested and qualified applicants should follow the below instruction and apply through the online application form no later than July 8, 2021.
Fill out the online application form using this form: Online Application Form. If you don't fill the online application form, your application will not be considered.
Submit your resume and cover letter to dhtechnicaljobs@jsi.com
You must include the name of the position you are applying for in the subject line of the email. If this is not included, your application will not be considered.
Any application received after the closing date will not be considered.
Application deadline: July 8, 2021.
WARNING: Do not to pay any money to get a job. Please report fraudulent jobs to info@newjobsethiopia.com