Natural Resource Management Expert
Description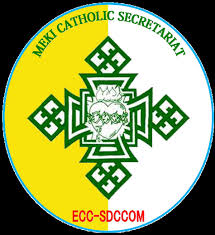 Ethiopian Catholic Church Social and Development Commission Branch office of Meki (ECC-SDCBOM) is a faith based Non-Governmental Organization having Social Development activities in the Vicariate of Meki. The Social Development activities are carryout under the Social and Development Commission Branch Office.  The office has secured financial support from Caritas Austria to implement a Project entitled Together for Sustainable Landscape and Livelihoods (TSLL) in Hitosa and Tiyo Woreda of Arsi Zone, since October 2019.
Ethiopian Catholic Church Social & Development Commission Branch Office of Meki needs to employ personnel on the following Job areas.
Purpose of the Position:
The NRM expert is responsible to plan, coordinate, direct and monitor the work of the Together for Sustainable Landscape and Livelihoods (TSLL) activities. She/he is responsible for planning, implementation, monitoring and preparation of periodic report. She/he will be responsible for the documentation and representation of the project at project intervention kebeles.
Key /Specific Duties and Responsibilities:
Planning and implementation
Prepares monthly, quarterly and annual plan of action for Donor, Woreda partners and Charity in accordance with the basic project document and submit within 25th of the reporting month
Suggests any useful and possible amendment for project implementation
Develop and prepare action plan for Sustainable Landscape management approach and natural resources management in collaboration with concerned Woreda Line offices.
Support technically the mobilization and awareness creation of the communities on the concepts and principles of Sustainable Landscape management in the project operation area.
Support/strengthen of community-based Sustainable Landscape management committee in the identified NRM sites and facilitates the development by-laws
Provide technical support in identifying appropriate biophysical conservation measures in the identified communal closure areas and arable lands
Use model farmers individual tree nursery sites for training, and use the model farmers for demonstration Assist and support selected model-farmers in establishing similar NRM structures (stone-bands, wind-brakes, soil-bands, etc) on their own land (trial / innovation for sustainability approach n of NRM activities in the project period
Assists/supports the development of communities' action plan for its implementation of identified physical and biological measures
Provides training for kebele development committee/Food security task force on different environmental and Sustainable Landscape Approach concepts & principles
Advocate stakeholders for project activities & objectives to understand the project's contribution to wider Project goals and objectives
Innovates and advocate new ideas/technologies related to NRM that will speedup implementation process and improve quality of NRM interventions
Coordination
Coordinates the implementation of the project NRM activity in line with the objectives of the project
Organizes and facilitates technical training sessions for woreda expert, DAs, LCFs and targeted project beneficiaries
Participates in key stakeholders joint planning and collaboration events on NRM issues
Liaise with other NGOs, relevant Government agencies to ensure good coordination, avoid duplication of efforts, share lessons and approaches for maximizing impact
Coordinates & facilitates the selection of beneficiaries of the project & where the NRM activities are jointly implemented based on the agreed targeting criteria
Facilitate and support the delineation/updating of Landscape in collaboration with concerning government stakeholder in all operational areas of the program
Coordinate to organize capacity building training and provision of NRM tools support for woreda stakeholders
Coordinate to update data collection on socio economic aspects of the identified natural resource sites in all operational areas of the project and conduct analysis and share the result to the concerned stakeholders
Coordinate the action plans for assessments, monitoring, & joint review on the implementation and progresses of the project NRM activities
Provides technical advice to beneficiaries and stakeholders to ensure the community level data is collected, consolidated and reported on time and are well integrated in the project NRM activities
Work closely with woreda NRM experts, development agents, and woreda agriculture and Natural resources experts to ensure sustainability of the NRM project impacts
Controlling
Ensures that the natural resource management activities related with economic recovery, new livelihood development, income diversification and marketing are implemented according to the approved donor and government agreements.
Ensures that activities related with natural in line with community participation approaches
Follow up the proper implementation of resource management activities based on the project detailed implementation plan
Ensure that all the NRM activities of the project are incorporated into the respective government regular plan and monitoring points by the local leaders
Reporting and documentation
Prepares, compiles and review monthly, quarterly and annual/biannual physical reports and submit to the project manager or MEAL officer/experts with in 25th of the reporting period
Ensure that all donor requirements are met, including timely preparation of narrative reports
Records, documents and share project NRM activities: case stories, success stories, pictures, photographs and lesson learnt, with the project team to facilitate monitoring, evaluation and learnings
Communication and representation
Creates a better working relation and partnership with the local community and concerned government bodies Serve as members of the Community Based Participatory Watershed Approach (CBPWA) Technical Committee
Ensure there is a system for networking and communication with government stakeholder and community representations in the project area(s)
Create smooth relationships with stakeholders such as government, CBOs, community leaders and other key stakeholder at all level
Others
Performs other related activities as assigned by immediate supervisor
Adheres to ECC-SDCBOM rules and regulations
Job Requirements
Minimum Qualification Requirements:
Education             
MA/MSC, BA/BSc in NRM, Climate Change Development, Environmental Disaster Risk Management, or another related field from recognized universities/colleges
Experience:
A minimum of 2-year experience for MSc or 4 years for BSc holder
NGO experience is preferable
Competencies /Knowledge, Ability and Skill         
Strong organizational skills and with strong competencies in project cycle management
Excellent supervisory skills
A people-person, able to supervise and motivate staff and partners to develop and maintain high quality programming. A solid team player who is able to work with a diverse group of people and organizations
Strong communicator with good presentation, written and organizational skills.
Energy and stamina to withstand long working hours and often-stressful conditions.
Capacity in financial management
Ability to work effectively under stressful condition
Strong quantitative and qualitative analysis skill with ability to work with data S/W packages (GIS, SPSS, etc.,)
Strong computer skills, word, excel, power point, use of internet
Fluency in English required. Amharic and Oromiffa knowledge's Preferable
Practical experience and understanding of the relevant technical competencies required in food security issues
Good understanding of development issues in arid and semi-arid areas is desirable
Experience and skills in playing a supportive role, demonstrating ability to support farmers at field level to deliver results for operational work
Proven ability to analyses socio economic contexts and monitor change to translate into appropriate planning, decision making and lesson learning
Able to plan and monitor the use of human, material and financial resources based on the approved proposals, plans and strategies
Demonstrated ability to work effectively and sensitively within different value systems, diverse cultures and commitment to gender equity and empowerment
Demonstrated experience of integrating gender, climate, HIV/AIDS, and diversity into programming
Agency-wide Competencies
These are rooted in the mission, values, and principles of ECC-SDCCOM and used by each staff member to fulfill his or her responsibilities and to achieve the desired results.
Serves with Integrity
Models Stewardship
Cultivates Constructive Relationships
Promotes Learning
Emergency Competencies:
These are rooted in the mission, values, and principles of ECC-SDCCOM and used by each staff working in emergencies to fulfill his or her responsibilities and to achieve the desired results
Communicates strategically under pressure
Manages stress and complexity
Actively promotes safety and security
Manages and implements high-quality emergency programs
Applying Instructions
Place of Application: Applicants should submit their CV and other necessary documents to ECC-SDCBOM, Meki town, HR Office
Address: ECC-SDCBOM,P.O.Box 43,Meki, Telephone: 022-1-18 0798 or 022-1-180193
E-mail: sdcom.vacancy@mcsethio.org
Only short least candidates will be communicated.
WARNING: Do not to pay any money to get a job. Please report fraudulent jobs to info@newjobsethiopia.com