Location

Gorodola (Guji-Oromiya) EastImi & Berano(Somali) Alle & Kenna (SNNPR), Ethiopia

Date Posted

September 9, 2021

Category

Health Care / Medical



Job Type

Full-time



Currency
ETB
Description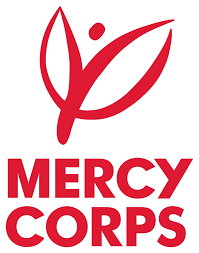 This position is Contingent
About Mercy Corps
Mercy Corps is a leading global organization powered by the belief that a better world is possible.
In disaster, in hardship, in more than 40 countries around the world, we partner to put bold solutions into action — helping people triumph over adversity and build stronger communities from within.  Now, and for the future. We help people overcome poverty and conflict. Working with communities, we leverage local logic to help people transform their lives. To grow more food, earn higher incomes and ultimately advocate for their needs. We see global challenges as an invitation to pioneer innovative, sustainable solutions. During our 34-year history, our work has improved more than 170 million lives in more than 115 countries around the world. Mercy Corps Ethiopia invites motivated and qualified candidates to apply for the following vacant position.
Position Title:  Nutrition Field Worker
 Duty Station:  Gorodola (Guji-Oromiya) EastImi & Berano(Somali) Alle & Kenna (SNNPR)
 Program / Department Summary
The project is intended to reduce the morbidity and mortality associated with under nutrition and increased illnesses of conflict induced communities who do not have access to primary health care services and basic nutrition services.
General Position Summary
The Nutrition Field Worker will be responsible for mobile Outpatient Therapeutic Program (OTP) sites within the intervention woredas in SNNPR and Somali Region. Project focuses on diagnosing and assisting severely and moderately malnourished children as well as pregnant women and lactating mothers. All activities will be carried out in close collaboration with all Mercy Corps Program Teams, Government Counterparts, and Communities. Field Workers spend approximately 90% of their time traveling throughout the project sites.
Essential Job Responsibilities
Strategy & Vision
·        Collaborate with other team member for effective integration between other services like Nutrition and health services
·        Collaborate with Local authorities and other partners to harmonize different efforts for better impact and sustainability.
·        Able to learn and update his/ her information or knowledge to adapt the changing situation and context
 Program Management
Respect the dignity of beneficiaries, carers and members of the community at all times.
To participate in the OTP, Supplementary Feeding Program (SFP) distributions and to work in the allocated position for each distribution and participate on hygiene promotion campaigns
To ensure accurate anthropometric measurement of each beneficiary
Ensure that the recording of the measurements and comments in record books and on beneficiary cards is accurate.
Ensure both SFP and OTP foods and medicines are given out according to the protocols.
Ensure that each carer receives proper health education at each distribution.
Ensure that any severely malnourished are referred to the OTP distribution
Ensure the amount of food given to the beneficiaries is in line with the national protocol.
Assist the team in health and nutrition education and cooking demonstration sessions.
Track and monitor POUWTC are being applied and treated water are used by targeted beneficiaries
Generate ideas to strengthen the development of the nutrition unit.
Uphold the image and values of MC at all times.
Team Management
Supports CMAM and TSFP nurses in managing malnourished cases
Assist the community volunteer (CV) and OTP Nurse where required.
Assist in hygiene promotion and sensitization campaigns and any other tasks when required by the OTP Nurse
Finance & Compliance Management
N/A
Influence & Representation
·        Creates and maintain relationship with community volunteers and help them to contribute  for program
·        Upholds the image and values of Mercy Corps at all times,
·        Educate the community to improve their health and nutrition services seeking behavior and motivate them to come to health facilities
Security
·        Ensure compliance with security procedures and policies as determined by country leadership.
·        Proactively ensure that team members operate in a secure environment and are aware of policies.
 Organizational Learning 
·        As part of our commitment to organizational learning and in support of our understanding that learning organizations are more effective, efficient and relevant to the communities they serve, we expect all team members to commit 5% of their time to learning activities that benefit Mercy Corps as well as themselves.
Job Requirements
Knowledge and Experience
·        Diploma or certificate in health related fields
·        Willingness and ability to perform field works and travel to the remote areas within the sites
·        Ability to interact effectively with the diverse ethnic groups throughout the sites
·        Previous experience in anthropometric measurement and data collection
·        Previous work experience with a non-governmental organization especially Mercy corps in the area of community work.
·        Ability to take initiative and work independently
·        Organized, reliable and good communication skills
·        Ability to read, write and speak English and somali fluently
·        Demonstrated interpersonal skills and ability to work well with a team
Success Factors
·        Ability to work successfully in remote and challenging settings with limited resources
·        Willingness to work with the community
·        High motivation, initiative and adaptability
Applying Instructions
All interested candidates are encouraged to apply for the position advertised.  All applications submitted to the Mercy Corps office include a CV, three references, and all relevant official documents. Applications will not be returned and will not be retained for future recruitment efforts.  In order to ensure fairness to all applicants personal inquiries are not permitted.
Only candidates that are short listed will be acknowledged and called for interviews.
"Mercy Corps is an equal opportunity employer promoting gender, equity and    diversity. Qualified female and young candidates are strongly encouraged to apply. We are committed to empower women and youth."
DEADLINE FOR ALL APPLICATIONS: 18 September 2021/ 4:00 PM
Please send non-returnable applications and credentials to one of the following address:
Note: Please make sure that you mention the position title in the subject line of your email application.
OR:
Mercy Corps Recruiter
Addis Ababa: P.O. Box 14319
Arbaminch: P.O. Box 33  , Jijiga: P.O. Box 225   
Negelle Borena: P.O. Box 116
Dire Dewa: P.O. Box 974
Gambella Merc Cops Office: in person 
WARNING: Do not to pay any money to get a job. Please report fraudulent jobs to info@newjobsethiopia.com