Description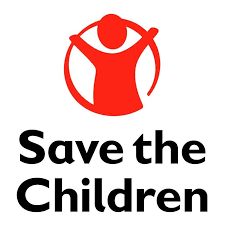 KEY AREAS OF ACCOUNTABILITY:
Ensures effective start up, planning, implementation, monitoring, reporting and evaluation of the project activities under follow up of CO humanitarian team
Jointly with MHPSS officer and local staff, facility readiness assessment and monitor quality of response in targeted facilities, continuous monitoring of standard application of principles for IPC and treatment care of COVID 19 in all facilities.
Provide technical support and ensure implementation of standard IPC procedures in context of COVID19, standard triage system, proper isolation and standard treatment care with adhering to national and WHO treatment and isolation guideline in targeted health facilities
Provide technical support and ensure proper isolation and safe referral of suspected or conformed cases of COVID 19
Provide technical support for active surveillance of cases and contact tracing of confirmed COVID19 cases
Provide technical support in adaptation of key message development and support daily health education provision in targeted areas
Facilitate delivery of PPE and other medical kit from health cluster to targeted health facilities
Jointly with MHPSS officer, facilitate training for local health work forces
Promote the culture of learning and documentation so that lessons learned and good practices are documented and shared for institutional memory and learning. Ensure that field experiences are documented and used to advocate on behalf of the communities
Represent Save the children at regional level cluster or other COVID19 meetings, provide update and maintain effective working relationships with key stakeholders, government actors, UN agencies, international and local NGOs, and other relevant actors, Provide summary notes off all external meetings for relevant internal stakeholders
Improve the quality of the project, including assessments, monitoring and evaluation, implementation of Core Humanitarian Standards and protection mainstreaming
Continuously monitor and supervise COVID-19 preparedness and response activities, evaluating progress through outputs and outcome
Conduct monthly program data analysis with health staff to discuss progress on grant indicators, disease trends, define action points for how to stay on track with grant requirements, and follow up with those points
Work closely with the M&E team to produce and analyze all weekly, monthly, or quarterly reports and ensure timely submission of all such reports
Facilitate duty payment for Health workers on duty, cleaners, guards, field supportive supervision and surveillance in targeted health facilities
Ensure proper management of all Save the Children resources (equipment, supplies, drugs, vehicle and fuel) committed to the project
Closely work with the humanitarian team to ensure that program budgets are efficiently used complying with donor requirements, and that reports are submitted in a timely manner.
Other Duties
As assigned by the supervisor to perform other related organizational business.
Provide a strong and thorough handover at the end of deployment.
NOTE: This position may enter the red zone/high risk area of an isolation unit.SCOPE OF ROLE:
Reports to:  Sr. Humanitarian Response Manager
BEHAVIOURS (Values in Practice)
Accountability:
holds self-accountable for making decisions, managing resources efficiently, achieving and role modelling Save the Children values;
holds the team and partners accountable to deliver on their responsibilities - giving them the freedom to deliver in the best way they see fit, providing the necessary development to improve performance and applying appropriate consequences when results are not achieved;
Ambition:
sets ambitious and challenging goals for themselves and their team, takes responsibility for their own personal development and encourages their team to do the same;
widely shares their personal vision for Save the Children, engages and motivates others
future orientated, thinks strategically and on a global scale;
Collaboration:
builds and maintains effective relationships, with their team, colleagues, Members and external partners and supporters;
values diversity, sees it as a source of competitive strength;
approachable, good listener, easy to talk to;
Creativity:
develops and encourages new and innovative solutions;
willing to take disciplined risks;
Integrity:
 honest, encourages openness and transparency; demonstrates highest levels of integrity;
Job Requirements
QUALIFICATIONS 
University degree in Nursing or Health OfficerEXPERIENCE AND SKILLS
At least 2 years professional experience
The ideal candidate will be a health professional with public health training and previous disease outbreak response
Previous experience working in infection prevention and control, with demonstrated surveillance, case management and supportive supervision
Experience in coordinating and implementing health programs in emergency contexts
Strong leadership, management, planning, analytical, interpersonal, and communication skills
Ability to live and work in stressful and insecure environment
Able to work under pressure and good at timely decision making
Competent in Microsoft Office, Word and Excel
Knowledge and/or experience in conflict management, protection, or other related field
Excellent professional approach and strong team building skills
Languages
Strong working knowledge of English (spoken and written)
Knowledge of local language is an asset
Applying Instructions
The Organisation
We employ approximately 25,000 people across the globe and work on the ground in over 100 countries to help children affected by crises, or those that need better healthcare, education and child protection. We also campaign and advocate at the highest levels to realize the right of children and to ensure their voices are heard.
We are working towards three breakthroughs in how the world treats children by 2030:
No child dies from preventable causes before their 5th birthday
All children learn from a quality basic education and that,
Violence against children is no longer tolerated
We know that great people make a great organization, and that our employees play a crucial role in helping us achieve our ambitions for children.  We value our people and offer a meaningful and rewarding career, along with a collaborative and inclusive environment where ambition, creativity, and integrity are highly valued.
Application Information:
Please attach a copy of your CV and cover letter with your application, and include details of your current remuneration and salary expectations.  A copy of the full role profile can be found at https://stcuk.taleo.net/careersection/ex/jobsearch.ftl
We need to keep children safe so our selection process, which includes rigorous background checks, reflects our commitment to the protection of children from abuse.
All employees are expected to carry out their duties in accordance with our global anti-harassment policy.
WARNING: Do not to pay any money to get a job. Please report fraudulent jobs to info@newjobsethiopia.com