Description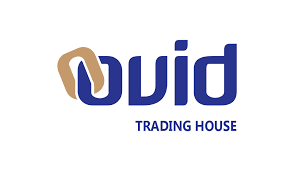 Report to:                         General Manager
Term of Employment:   Permanent
Required Number:         One
COMPANY DESCRIPTION
OVID GROUP is a corporate business group previously established as OVID construction plc and as a result of its swift growth, the company has now strategically expanded and diversified its investment portfolio into OVID Construction plc, OVID Real Estate, OVID Trading House, OVID Intergrade Heath group, OVID Manufacturing, OVID Venture and OVID IT solution. OVID is an acronym which stands for "Our Vision is Development".  Primarily, OVID Group is focused on identifying the basic needs of people in rendering their required service and provide affordable solutions through adapting alternative and advanced technologies in a wide range of business areas.
OVID Trading House is one of the business units within OVID Group which has been established and legally registered as private limited company to engage on exporting, Importing and local trading. It is mainly focused on but not limited to support sister companies and generate profit through supplying imported and local construction input materials, finishing materials and also exporting coffee, pulses and oilseeds. Hence we are here looking for a high caliber business professional who have the practical experiences related to his/her job title and the ability to work on a challenging business environment/sector
JOB SUMMARY
The Operation Director, Coffee Farm, Washing Station & Processing Facility reports directly to the Managing Director. By receiving general guidance, plans and priority areas, he will be responsible for planning, organizing, implementing and control activities related to the whole supply chain activities of coffee and other agricultural exportable items. The position is responsible to make sure that farming/harvesting, purchasing, processing, cleaning and packaging activates are done efficiently and effectively.
RESPONSIBILITIES AND TASKS
Lead and participate in the strategic planning formulation, annual planning and budgeting activities of the whole coffee supply chain activities of the company
Overseeing organizing, recruiting and staffing of each units under his direct control.
Establishing for each unit key performance indicators with the right targets and incentive package at the beginning of every calendar year. Making also sure that the result/outputs of each unit is monitored regularly and evaluated as per key performance indicators and targets.
Enabling each work units under his control to have the right procedure, policy and guide lines in estimating human resource,  material, supplies, inputs etc requirement's.
Procurement, usage and management of resources are being done effectively and efficiently in a way that will enhance productivity/profitability of each unit.
Making sure that activates in the whole supply chain such as farming/harvesting/procuring, processing, storing, transportation, cleaning activities are being done in accepted standards. Continuous improvement in the whole areas is also expected so as to meet the need and demands of final customers in a profitable manner.
Visits and follow ups of each units regularly and take corrective measures whenever necessary.
Guiding certification/ ORGANIC, Rain Forest Alliance, Kaizen etc/ processes of the farm/washing station/cleaning facility
Developing, following up and expanding ways and strategies to increase coffee quantity from the farm and out growers. Making sure that each concerned unit has created the right and proper relationships with surrounding farmers, governmental bodies, NGOS etc..
Preparing and reporting activities, results etc to the management per the time lines and deadlines
Any assignments and responsibilities given by the management
Job Requirements
Education and Experience
MSc/MA/BSc/BA degree in Agriculture/Economics/Management or any related field
For MSc/MA degree, Minimum of 8 years' progressive practical experience in the field out of which 3 years at managerial level
For BSc/BA degree, Minimum of 10 years' progressive practical experience in the field out of which 3 years at managerial level
Skill and Knowledge
Technical skills: analytically strong (problem solving), strong communications skills, good technical skills (land development, planting, disease recognition, fertilizers, chemicals, harvesting, storage, logistics)
 Social skills: serious and hard-working, eager to learn, good feedback mentality, result oriented, taking responsibility and accountability, good in building and maintaining relations with farmers and other community members.
Entrepreneurial skills: flexible and autonomous working, enthusiastic and willing to travel.
Who has an experience before in coffee farming as farm manager
Good knowledge of Ethiopian Commodity Exchange working system
Proven knowledge of Exportable Agricultural local market price and Supplier networks
Applying Instructions
Interested applicants fulfilling the above requirements can submit their CV and copy of non-returnable credentials or testimonials within 15 days of this announcement in person or through an email to HRM office of the Ovid Group.
Our company is located around 22 (Hayahulet), behind Worku building and room number 101.
Email: biniam.beyene@ovid-group.com or/and biniam.beyene@gmail.com or/and seyoum.aragie1921@gmail.com
Please make sure that the position is mentioned on the subject if email is used to send the CV.
WARNING: Do not to pay any money to get a job. Please report fraudulent jobs to info@newjobsethiopia.com