operational research on 'Impact of COVID-19 on SRH Services and GBV in Amhara and SNNP regions.'
Location

Amhara, Ethiopia

Date Posted

August 9, 2021

Category

Consultancy



Job Type

Part-time



Currency
ETB
Description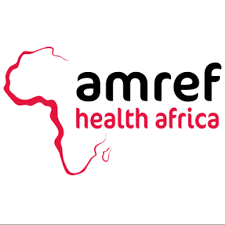 Terms of Reference for operational research on 'Impact of COVID-19 on SRH Services and GBV in Amhara and SNNP regions.'
Background about Amref Health Africa
Amref Health Africa has been active in Ethiopia through Amref Flying Doctors since the 1960s. Our organization started implementing a diversified health projects portfolio focusing on Reproductive, Maternal, Neonatal, Child and Adolescent Health (RMNCAH), Water, Sanitation and Hygiene (WASH) and Communicable and Non-communicable diseases in collaboration with the Government of Ethiopia, international non-government organization and local stakeholders since 2002. Gender and health systems strengthening are cross-cutting, reflected throughout the organization's health programming.
Amref Health Africa has projects in Addis Ababa, Afar, Amhara, Benishangul, Gambella, Oromia, Somali, SNNP regions and nationwide health systems strengthening interventions focusing the capacity building of the Health Extension Program. Due to our presence in the most developing and pastoralist regions of the country, our organization also engages in clinical outreach interventions and emergency programs including nutrition and resilience building of affected communities as the geographic areas we work in are prone to natural disasters such as flooding, drought and famine.
Amref support the Government of Ethiopia's Health Sector Transformation Plan (HSTP), ensuring health equity by serving women and children and reaching the most disadvantaged, inaccessible communities including Ethiopia's pastoralists and semi-pastoralist communities. We also support the national roadmap to end FGM and child marriage, 2020-2024, through implementing the National Roadmap and achieving lasting change in the lives of girls and women in Ethiopia.
Our programs are designed to support community level interventions while strengthening health systems at the regional and national levels, ensuring alignment with the government's priorities and community needs.
Introduction
The unprecedented COVID-19 pandemic is drastically changing the way that millions of women, men, girls and boys around the world lead their lives. Previous infectious disease outbreaks have shown us that pandemics can incite humanitarian emergencies and further entrench inequalities between women and men, thus amplifying the risks that women and girls will face gender-based violence (GBV). COVID-19 is no different, and numerous anecdotal reports have emerged from countries around the world including facing lockdown of women and girls contending with intimate partner violence and sexual violence[i]. As data have shown us[ii], the pandemic and its consequences are negatively affecting the availability of and access to basic services, including sexual and reproductive health (SRH) services, as well as programmes delivering comprehensive sexuality education (CSE)[iii] and preventing or responding to Sexual and Gender Based Violence (SGBV).
The strain of the outbreak on health systems has greatly impacted health services and collapsing others including sexual and reproductive health of individuals especially those living in low- and middle-income countries (LMICs)[iv]. Routine essential SRHS are being diverted and deprioritized with a potentially devastating impact on equity due to societal responses to the pandemic such as shifting resources to fight the pandemic, local or national lockdowns that force health services to shut down if they are not deemed essential, disruption or stock outs of supplies of medicines and FP commodities as well as the consequences of physical distancing, travel restrictions and economic slowdowns[v]'[vi]. Other challenges include fear of patients contracting COVID-19 during visits to health facilities, closure of services as some health facilities have been converted to COVID-19 isolation centers, inadequate information on continued provision of essential SRHR services and heavy workloads on the existing health workers. This is compounded by limited capacity and investments to confront the challenges associated with containing the spread of COVID-19 and treating existing cases[vii]'[viii].
The first confirmed case in Ethiopia was reported in March 13th 2020. Consequently, a joint State of Emergency was declared by the Ministry of Health and the Ethiopian Public Health Institute in April (to slow and ultimately contain the spread of COVID-19). This effectively meant the prohibition of interregional public transport and public gatherings, school closures across the country and the introduction of other public health measures to reduce the person-to-person transmission of the virus. Some of these restrictions to travel and sports events were lifted when the state of emergency expired in September 2020[ix]. In Ethiopia, national policies have created an enabling environment to improve adolescent sexual and youth-friendly reproductive health services, but the shock of the COVID-19 crisis and the ensuing economic, political and social fallout may thus have a potentially devastating impact on the health and well-being of many women and girls. Considering these, and study gaps,  Amref health Africa in Ethiopia would like to conduct an Operational Research on the Impact of COVID-19 on SRH services and GBV
Job Requirements
·  The consulting firm should have minimum of 5 years demonstrated experience in research and program evaluation of health projects/programs at regional or national levels.
·  The suitable candidate firm/group should possess members with postgraduate training in reproductive health, public health, social sciences or related disciplines. All research team member should part of the research processes.
·  Gender knowledge and experience in applying gender sensitive researching tools is desirable.
Applying Instructions
Potential consultants are invited to collect TOR free of charge through one of the below email address until August 13, 2021 and can submit the proposal till August 16, 2021 using the below emails.
·Molalign.Mekonnen@Amref.org,  OR
`Semhar.Debru@Amref.org
Our address is
Amref Health Africa, Ethiopia office
Behind Bole Medhanialem Church
Near to Abyssinia Building
P.O.Box 20855, Code 1000 AA
WARNING: Do not to pay any money to get a job. Please report fraudulent jobs to info@newjobsethiopia.com