Location

Addis Ababa, Ethiopia

Date Posted

October 30, 2019

Category

Operations



Job Type

Full-time



Currency
UGX
Description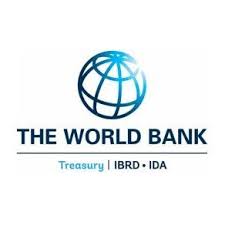 Term Duration: 3 years 0 months
Recruitment Type: Local Recruitment
Location: Addis Ababa, Ethiopia
Required Language(s): English
Preferred Language(s): Arabic or other languages spoken in the Horn of Africa
Closing Date: 11/10/2019 (MM/DD/YYYY) at 11:59pm UTC
Description
Do you want to build a career that is truly worthwhile? The International Finance Corporation (IFC), a member of the World Bank Group, is the largest global development institution focused on the private sector in emerging markets. Working with more than 2,000 businesses worldwide, we use our capital, expertise, and influence to create markets and opportunities in the toughest areas of the world. Visit www.ifc.org.
IFC the private sector arm of the World Bank Group, promotes sustainable private sector growth and is the largest multilateral provider of financing for private enterprise in emerging markets. IFC invests in private sector institutions, mobilizes private capital in local and international financial markets and provides technical advisory and risk mitigation services to businesses. It focuses on investing in private sector projects that are financially and economically viable and have a substantial development impact.
Fragile Country States in Africa (FCS Africa), is one of IFC programs tailored to support private sector development in Africa's fragile countries. The program covers 21 countries in Africa and has been in operation since 2014. The program supports IFC industries with business development, business intelligence and funding for programs in fragile states. IFC's FCS Africa is recruiting an Operations Analyst to support its expanding operations in the Horn of Africa Region (HoA).
Duties and Accountabilities
The Operations Analysts will support project teams in the HoA with preparation, administration, implementation and supervision of client projects, working in close collaboration with Country Office, EFI, Investment and Advisory Services teams. In addition, the Operations Analysts will support the HoA team with specific responsibilities for key administrative functions including finance, budgeting, results measurement, communication, knowledge management, integrity due diligence, etc. The Operations Analysts will report to FCS Manager/CM HoA. Responsibilities include but are not limited to: Business Development Support
Perform desk research with respect to the HoA market landscape. The analyst would be required to consider various in-country data sources, to have granular country level understanding of issues and advisory opportunities
Keep abreast of market intelligence and developments globally, conducting desk research and preparing initial reports with findings, graphs, etc
Prepare budget and analyses, and financial monitoring for projects funded by FCS Africa
Participate in key projects and take a lead on project/client data collection and analytics and report generation including monthly and periodic reports.
Participate in diagnostic missions, carry out quality review of the diagnostic reports jointly with IFC industries, and help refine output quality. Prepare the market context and detailed analysis in presentations and reports;
Support project teams to organize missions, prepare meeting minutes, support mission follow-up steps as needed;
support development of proposals for clients including to donors;
Assist in processing internal documentation for project approval.
Portfolio Management Support:
Assist in the preparation of projects and supervision including attending and documenting supervision and completion reports, particularly tracking of key performance indicators against targets established at the onset of the project funded by FCS Africa in the HoA.
Monitor project timelines to ensure updates on objectives are completed within the allowable timeframe.
Ensure high data quality in all project documents and provide supplementary data gathering support for evaluations.
Assist in planning the contents and context of conferences and other knowledge management events, including training events and workshops.
Collaborate with project teams and senior consultants to carry out specific tasks including desk reviews, data analysis, financial projections, preparation of notes, taking minutes of meetings, writing memoranda, preparation of briefs and presentations.
Work in partnership with project leaders and the donor relations team to prepare initial drafts of semi-annual donor reports, based on project supervision documents
Country and Industry Advisory Support
Assist FCS HoA in strategy building, coordination and implementation.
Work closely with project teams and provide analytical and technical support.
Support HoA teams in achieving a high degree of standardization in client deliverables (pitch, proposals, workshops, product programs, strategy documents etc.) and enhancing quality in terms of content and analytics.
Selection Criteria
Master's degree and at least 4 years of relevant experience in the region, preferably working within the financial sector or with similar donor agencies/development finance institutions or consultancies.
Experience working on similar areas (private sector, HoA and conflict context) as well as on market research, surveys, data analysis, etc.
Team player with good problem solving and analytical skills, with an ability to execute the tasks promptly and effectively.
Organizational and communications skills,
Advanced user level proficiency in PowerPoint, Excel, Word is a must; report writing capabilities and ability to comprehend and analyze large amounts of data/information and translate them into ideas and actionable plans is required.
Strong command of English (written and verbal) is a must. In addition, knowledge of Arabic or other languages spoken in the HoA is highly desirable.
Proficiency in relevant research tools e.g. Factiva, IBM, MIX, Bloomberg, EIU, advanced google search, WBG databases).
Poverty has no borders. Neither does excellence. This is why we continually search for qualified individuals with diverse backgrounds from around the globe. We are proud to be an equal opportunity and inclusive employer with a dedicated and committed workforce, and do not discriminate based on gender, gender identity, religion, race, ethnicity, sexual orientation, or disability.
WARNING: Do not to pay any money to get a job. Please report fraudulent jobs to info@newjobsethiopia.com