SWAN Information Management coordinator
Description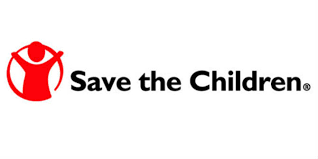 Position - : SWAN Information Management coordinator 
TEAM/PROGRAMME: EHF-SWAN
GRADE: 3A
LOCATION:  Addis Ababa, Save the Children CO
Post Type: National
CONTRACT LENGTH (Six Months)
CHILD SAFEGUARDING:
Level 3:  the role holder will have contact with children and/or young people either frequently (e.g. once a week or more) or intensively (e.g. four days in one month or more or overnight) because they work in country programs; or are visiting country programs; ore because they are responsible for implementing the police checking/vetting process staff.
ROLE PURPOSE:
Provides technical support for the SWAN Consortium team in handling of IT related tasks including graphics design, able to prepare reports from the existing Web-Based System. The Role holder should have analytical skill that helps incorporate visualizations line graphs to be presented at higher management levels for decisions making, management of SWAN portal system through uploading data on regular basis, upgrade the portal system in consultation with lead agency IT department, centralizing supply chain documents through collecting from different storage areas of SWAN member agencies, assigning of ticket coming from users to members of the IT team, providing support on some administrative routines and other relevant duties.
The Post holder will be tasked to support the program team in producing graphics design using the data collects from the consortium partners, collating and preparing all project related documentation and reports database, creation and data analysis, providing a firm foundation for the data management, design and develop database systems, provide guidance to SWAN team on database structures and features, create standard procedures to enhance scalability and performance of existing database architecture, troubleshoot complex database issues in accurate and timely manner enhance proper warehouse management data including report producing from the portal system in line with report users' needs. Work very closely with SWAN MEAL team to produce high quality reports supported by graphics design.
Also he/she will be tasked for the execution and management of SWAN central warehouse and field preposition store's inventory transactions including receiving, storing, dispatching, reporting and stock management.
SCOPE OF ROLE:
Reports to: SWAN Consortium Supply Chain Manager and functionally to the SWAN Consortium Lead.
Dimensions: SWAN works in all regions in Ethiopia through four member agencies: SCI, World Vision, AAH, and NRC.
Number of direct reports: N/A.
A.KEY AREAS OF ACCOUNTABILITY: 
·       Able to prepared reports from the existing Web-Based System.
·       Have analytical skill that helps incorporate visualizations line graphs to be presented at higher management levels decisions making.
·       Provide technical support for the SWAN Consortium team in handling IT related tasks including graphics design
·       Manage and control detailed mapping of available online portal storage facilities and ensure that up-to-date stock data records for each area/facility of SWAN member organizations. This includes, both the SWAN central Warehouse and field level preposition warehouses portal systems.
·        Responsible for warehousing online transactions data management as well as online tracking movement of all equipment and supplies stored in Addis Ababa SWAN central warehouse and distributed to respective SWAN field locations.
·       Produce reports from data the movement of stocks resources from the SWAN cereal WH, consortium members' Donor's warehouse to the intended beneficiaries, and monitor the volume of cargo despatched to the different project sites and inform to his/her immediate supervisor.
·       Establish rules and procedures for data sharing with SWAN consortium members, cluster and donors including other relevant external stakeholders
·       Support others in the daily use of data systems and ensure adherence to legal and company standards
·       Monitor and analyse information and data systems and assess their performance to learn ways of enhancing them
·       Ensure digital databases and archives are protected from security breaches and data losses
·       Troubleshoot data-related problems and authorize maintenance or modifications
·       Provide solutions to complex problems on the integration of various technologies
·       Gather, combine, and analyse business
·       Ensure the portal system software application is update with all transaction and balances are matching with the manual system documentations.
·       Ensure that Backlogs of transactions in the portal system are not in place and updated.
·       Making sure that reporting to immediate supervisor and/or CO IT focal person if any complications will be observed with regard to the portal system application.
·       Assist with reports and data extraction when needed.
·       Responsible to make sure that all soft and hard documents of the warehouse transactions are ready and available upon auditors' request, in coordination with the warehouse officer.
·       Formulating management techniques for quality data collection to ensure adequacy, accuracy and legitimacy of data
·       Ensure approved response plans are in placed before distribution requests are captured on the portal system, also before stocks will be received and dispatched by the SWAN Warehouse officer.
·       Keep and system produced /printed out documents for reference.
·       Be responsible to hold SWAN central warehouse portal system, and ensure that the system and related data is secured in all time in coordination with the SCI IT manager. Also ensure that any failure of difficulties in smoothly operation of the portal system should be communicated to the SCI IT manger.
·       Providing general administrative support, co-ordination of meetings with a variety of stakeholders
·       Perform additional tasks will be given by his/her immediate supervisor as required.
Audit function
·       Have up to date inventory records to ensure smooth auditing processes;
·       Support in ensuring that audit recommendations (internal and external) are implemented
Staff Management
·       Work closely with the consortium unit's team to ensure that the overall central warehouse processes and procedure is understood and adhered.
Ensure personal development plan is in place and implementation. Though participating in different capacity building opportunities
SKILLS AND BEHAVIOURS (our Values in Practice)
Accountability:
§  Holds self-accountable for making decisions, managing resources efficiently, achieving and role modelling Save the Children values
§  Holds suppliers accountable to deliver on their responsibilities
Ambition:
§  Sets ambitious and challenging goals for themselves and takes responsibility for their own personal development
§  Widely shares their personal vision for Save the Children, engages and motivates others
§  Future orientated, thinks strategically and on a global scale
Collaboration:
§  Approachable, good listener, easy to talk to; builds and maintains effective relationships with colleagues, Members and external partners and supporters
§  Values diversity and different people's perspectives, able to work cross-culturally.
Creativity:
§  Develops and encourages new and innovative solutions
§  Cuts away bureaucracy and encourages an entrepreneurial approac 
Integrity:
§  Honest, encourages openness and transparency, builds trust and confidence
§  Displays consistent excellent judgement
Job Requirements
Qualifications and certifications:
KNOWLEDGE SKILLS AND ABILITY
·       BSc degree in IT, graphics design, accounting or supplies management with three years related experience
·       Experience in Data processing through IT software system applications, graphics design, prepared reports from the existing Web-Based System especially in warehouse portal system applications
·       Good written and spoken English knowledge
·       A good team player
·       Commitment to and understanding of Save the children's aims, values and principles
·       A commitment to children's rights and principles of equal opportunity.
·       Commitment to Save the Children values.
·       A high level of computer literacy (word, excel, web base management, warehouse system soft wares, etc)
KEY COMPETENCIES:
·      Ensures linkages across portfolio ensuring quality and coherence of MEAL systems and evidence gathering
·      Manages resources and capacities to develop and maintain quality MEAL systems
·      Facilitates strategic alignment of data to global priorities
Generic Competencies
·      Child Rights: Promotes an enabling environment for participation, and accountability to children
·      Be the Innovator: Promotes innovation to find new and better approaches to driving progress for children
Deliver Results at Scale: Promotes a clear focus on impact in a project and programme design, management, and oversight
Generic Competencies
Being the Voice of Children: Promotes evidence-based policy and public engagement that includes the voices of children and their communities
Advancing Equality & Inclusion: Displays a commitment to ensuring everything we do considers the most deprived and marginalised children and adolescent
Building & Strengthening Partnerships: Promotes working with diverse partners as critical to delivery
Child Rights: Promotes the rights of children in own work and in work with colleagues and peerS,
Additional job responsibilities
The duties and responsibilities as set out above are not exhaustive and the role holder may be required to carry out additional duties within reasonableness of their level of skills and experience.
Equal Opportunities
The role holder is required to carry out the duties in accordance with SCI's global Diversity, Equity and Inclusion and Gender Equality Policies, supported by relevant procedures.
Child Safeguarding:
We need to keep children safe so our selection process, which includes rigorous background checks, reflects our commitment to the protection of children from abuse.
Safeguarding our Staff:
The post holder is required to carry out the duties in accordance with the SCI anti-harassment policy.
Health and Safety
The role holder is required to carry out the duties in accordance with SC Health and Safety policies and procedures.
We offer a competitive package in the context of the sector. The duty station of the position holder will be in Addis Ababa This role is offered on the basis of national terms and conditions only.
The Organization
We employ approximately 25,000 people across the globe and work on the ground in over 100 countries to help children affected by crises, or those that need better healthcare, education and child protection. We also campaign and advocate at the highest levels to realize the right of children and to ensure their voices are heard.
We are working towards three breakthroughs in how the world treats children by 2030:
• No child dies from preventable causes before their 5th birthday
• All children learn from a quality basic education and that,
• Violence against children is no longer tolerated
We know that great people make a great organization, and that our employees play a crucial role in helping us achieve our ambitions for children. We value our people and offer a meaningful and rewarding career, along with a collaborative and inclusive environment where ambition, creativity, and integrity are highly valued.
Applying Instructions
Application Information:
Please attach a copy of your CV and cover letter with your application, and include details of your current remuneration and salary expectations. A copy of the full role profile can be found at http://www.savethechildren.net/careers
We need to keep children safe so our selection process, which includes rigorous background checks, reflects our commitment to the protection of children from abuse.
All employees are expected to carry out their duties in accordance with our global anti-harassment policy.
HOW TO APPLY
Interested applicants who meet the MINIMUM requirements should apply using the below link:
https://stcuk.taleo.net/careersection/ex/jobsearch.ftl?lang=en
WARNING: Do not to pay any money to get a job. Please report fraudulent jobs to info@newjobsethiopia.com