Operations Officer (Re-advertisement)
Location

Gambela, Ethiopia

Date Posted

July 7, 2021

Category

Procurement



Job Type

Full-time



Currency
ETB
Description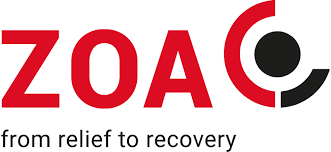 About ZOA
ZOA works with committed and motivated staff in serving millions of people affected by poverty, disaster, injustice and conflicts. Through the efforts of our dedicated staff, we are able to bring Signs of Hope and to support people who suffer due to armed conflict or natural disasters by helping them to rebuild their livelihoods.
We value our employees and offer a wide range of benefits to meet the specific needs of our staff and their families.
Purpose
The Operations Officer provides an overall Logistics, Procurement, HR and Security support, and ensures that the personnel, administrative and contractual operations are conducted according to government regulations, ZOA policy and standard operating procedures and best practices. Supervise the work of support staff; drivers, guards, cook and cleaner, and office maintenance recruited personnel. The Operations Officer works under the supervision of Finance and operations coordinator. He/She ensures all procurement practices and procedures adhere to ZOA Procurement Manual, Government legislations and respective back-donor requirements.
Typical Responsibilities - Key end Results of the Position:*
Procurement
Implements the ZOA procurement policy and the fundamental procurement principles.
Ensures that all local purchasing is in compliance with ZOA procurement policy and laws related to purchasing practices and in accordance with standard practices.
Ensures purchase requests (PR's) are adequately informative and complete on receipt, advises requesting unit on specifications, prices, availability and other procurement matters as required.
Prepares invitation to bids (ITBs) in collaboration/support with CO Procurement & Log focal person based on user unit's specifications, bid award notification, purchase contract, and submit to the Programme Manager  and then to  the Country Director for ultimate approval.
Carries out procurements as per the approved budget, purchase requests and procedure at the program office level
Ensures healthy working relationship with suppliers and all stakeholders, promoting transparency and accountability at each stage of the procurement life cycle.
Works closely with Finance Unit to process payment of all invoices received from vendors by ensuring the completeness of each procurement or bid document and all supporting documents are attached with the payment request before passing it to the Finance Unit.
Logistics
Supports the program office through developing a robust Logistics Systems that ensures transparent and accountable fleet management and vehicle allocation
 Ensures the timely maintenance, service, annual inspection of vehicles, and prepare vehicle status report in collaboration with Gambella Finance & Operations Coordinator and the CO focal persons.
 Follows up and ensures renewals and update of the various insurance policies and claims.
Human Resource
Oversee day-to-day management of personnel matters, ensuring the program office and sub offices function according to ZOA HR policies and procedures and Government laws, regulations and practices
 Perform successfully all the employee lifecycle: recruitment, orientation, contract managements, performance evaluation, and departures*
Performs administrative routines including updating personnel records, contract preparations and  renewals, annual leaves, etc
Ensure all staff recruit letter to calendar year 2011 get pension registration and provide with Pension ID*
 Prepares annual and periodic reports about the status of  staff
Ensures that all staffs personal file contain necessary information*
Work closely with CO HR focal persons and liaising  all HR activities to be implemented in the program office
Fleet & Security
Ensure ZOA Gambella security protocol is updated, understood, and adhered to
Responsible for timely update of asset list, all assets are tagged by the store keeper
Responsible to ensure for the follow-up of the fleet (repairs, maintenance, fuel consumption) of project vehicles / rental vehicles
Responsible to check, validate and verify fuel purchase for any vehicle
Responsible to review all vehicle LOG BOOKs and Sheets on a weekly basis
Responsible to keep a record of fuel consumption for each vehicle both in soft and hard copy
Be in charge of the drivers, security guards and other support staffs
Responsible to ensure that the equipment is used properly and verify their existence
Responsible to ensure that the vehicle deployed for duty has fulfilled all the required check-ups before departure such as checking all belts functional, oil, water, fluids, jack, spare tyre air pressure and have no mechanical problems, etc.
 Participate in collecting information and participating in security meetings
Make sure that the security rules are respected
Undertake any other duties requested by the line manager
Dealing with Problems
The incumbent should have higher degree of problem analysis for both external and internal environments in order to propose viable solution which is in line with the organizational rules and regulations
Communications and Working Relationships
The incumbent should have high degree of communication skills in order to deal with the partners and stakeholders relevant for the smooth implementation of activities
Job Requirements
Educational Qualification and Experience
BA Degree in Business Management or other related fields
Minimum 4 years' relevant professional experience in Human Resource, Administration, Logistics and Procurement preferably in INGO environment
Experience in designing or managing programs aimed at increasing cooperation in resource use between groups
Skills Specific to the Post
Commitment to the vision and mission of ZOA Relief \Hope\ Recovery;
Quality report and documentation skill
Demonstrated ability to meet strict deadlines and work independently and cooperatively with team members in a cross-cultural environment
Computer literacy skills with standard business software (including Word, Excel and Power Point
Good Communications Skill both English and local language
Leadership Attitudes & Behaviours
The incumbent should possess higher degree of integrity and able to lead a team in a disciplined manner
Applying Instructions
If you are interested in this position, please apply via ethiojobs.net by sending your CV and a motivation letter indicating your suitability for this position to before the due date
Please provide at least 3 references related to your previous employment listed in your CV or motivation letter.
Applicants should submit their up to date CV, and a cover letter of no more than one page in which they outline why they are applying and why they believe that they are the best candidate for the position of Operations Officer  in Gambela with reference to the job description. Applicants who send a generic cover letter will not be considered for short listing.
Only selected candidates will be contacted and invited to participate in the process of recruitment. It is our aim to inform candidates of their status in the recruitment process within 4 weeks after the vacancy has closed. A written test will be part of the recruitment procedure. Documents that do not match the profile above will not be considered. Internal candidates will have priority, in case of similar results.
WARNING: Do not to pay any money to get a job. Please report fraudulent jobs to info@newjobsethiopia.com