Policy, Enabling Framework Advisor
Description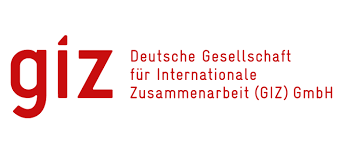 Policy, Enabling Framework Advisor
GIZ-Internal/External Vacancy Announcement #106/2021
Energising Development (EnDev) Ethiopia
EnDev Ethiopia will improve the conditions for mini-grids in Ethiopia through the development of pilot mini-grids, supporting the improvement of policy and regulatory frameworks and promoting capacity development across the sector and as well proposing access to finance. The projects are funded by the EU and the BMZ; however, additional funding partners can still join.
8 - 10 mini-grids (of which 6 are co-financed by the EU) will be implemented in cooperation with the regional governments of Amhara, Oromia, Sidama, SNNPR and Tigray, to showcase technical solutions, community-based operator models and a conducive framework for upscaling. This shall further enhance local capacities and will contribute to the development of several other mini-grids by stakeholders in the sector in Ethiopia.
For the current on-going phase (2019 -2022) the mini-grid intervention is structured into the following work packages:
Work Package 1: Technical design of the mini-grids. BoQ, tender, and procurement, shipping and transport, construction, training in Operation, maintenance and management and commissioning, and preparation of hand-over documents.
Work Package 2: Development of (community) operator models. Improving the institutional enabling and financial framework for economic sustainable community owned (rural) electricity supply. Definition of roles and responsibilities, business plans, application procedures etc. Development of the final operator model with a cooperative as a legal entity.
Work Package 3: Development of a national conducive framework for upscaling to a national roll out of mini-grids. Improving the institutional framework on the national/federal level for policy, promotion mechanisms (finance), subsidy application procedures, license, tariff setting, strategy and planning.
Work Package 4: Productive use of energy and community empowerment. Gender mainstreaming, development of businesses and economic activity in the community
Financial System Development, FSD, will be a cross cutting issue in the framework development (from including WB and AfDB funding in CAPEX to cross subsidize the OPEX), and the empowerment (financial development) of communities. Close collaboration with EnDev's FSD component is foreseen.
The framework for cooperative managed electricity supply, will be developed in close collaboration with national and regional authorities, agencies and the people in the community.
The national enabling framework will be developed in close collaboration with the political partner, Ministry of Water Irrigation and Energy, MoWIE, national agencies, regional governments and national private stakeholders like associations etc.
Productive use of energy and empowerment of the communities will be developed in close collaboration with the regional government institutions, MFIs, NGOs and the community.
A pool of international consultants will deliver an international best practice state of the art technical design of the mini-grids. The task would then be to bridge the gap and develop an Ethiopian solution for economic sustainability enabling the village to have an economic sustainable power supply for the future. This would require a coordinated Ethiopian framework for cooperatives as well as mini-grids.
It should be possible to replicate, upscale and roll-out mini-grids offering a solution to electrify areas not being considered for grid extension. The task would be to design an enabling framework, develop institutions and human capacities, define application procedures for transparent payment of subsidies, secure finance and push forward this development.
The advisor should also be prepared and able to travel and operate in rural Ethiopia..
Contract duration:                            Until December 31, 2022 (with the possibility of extension)                   
Responsibilities & Tasks
Coordination tasks and knowledge management
The advisor:
Assists with general project planning and develops project concepts including preparation, organisation and moderation of planning exercises and their implementation, management, monitoring, quality management, evaluation, communication and documentation for the project activities
Coordinates relevant project activities (including consultancy assignments, field trips, workshops etc.) in consultation with the manager and in cooperation with the partners, both as regards implementation and preparing organisational aspects
Ensures knowledge storage and transfer to unit information
Advising partners on Policy / enabling framework / community development
The advisor:
Assists and monitors the development and implementation of the component's plans and activities in close consultation with counterparts, the consultants and the manager
Contributes to the design, preparation and implementation of workshops, seminars and other events on issues connected with the component's activities
Assists in the development and organisation of quality assurance measures and suggests necessary changes, improvements and initiatives
Supports dialogue with the component's stakeholders, assists with Public Relation work and cooperates with public entities, private stakeholders, NGOs, financing institutions and local communities
Contributes to the preparation and coordinates the implementation of drafts of Terms of Reference for consultancy tasks in relation to the component's activities
Participates in all phases of development of rural electrification in Ethiopia, however, main focus will be on development and implementation of operator models, business models for electricity supply companies, regional and woreda and kebele workshops/organisation, community framework, national framework for upscaling, SDG mainstreaming (i.e. gender, environment, education, health, equality etc.) and human capacity development.
Participates in other tasks supporting the implementation of GIZ/EnDev's activities
Job Requirements
Qualifications
B.Sc., M.Sc. or similar in political science, law, finance, rural development, marketing or a related field preferably with a professional record within the development sector and/or rural development.
Extensive knowledge and understanding of the complexity within Rural Electrification and at least one of the following: Rural economy, rural development, Ethiopian law, business development, cooperatives in Ethiopia.
Professional experience and competencies
At least 5 years' professional experience in a comparable position. Professional experience from the GIZ/EnDev, other development organisation/bank and/or related public institution in Ethiopia would be an asset.
Very good working knowledge of ITC technologies (related software, phone, email, the internet) and computer applications (e.g. MS Office). Knowledge of Statistical packages, GIS and other related tools as well as Distributed and Renewable Energy/business development modelling software would be an asset
Fluent written and oral knowledge of English and Amharic. Fluency in other local languages (on project sites i.e. Oromifa, Tigrigna etc.) would be an asset
Willingness and readiness to improve skills as required by the tasks to be performed, of own initiative as well– corresponding measures are agreed with management
Conditions on workplace and duration of contract
The advisor will be based at the GIZ/EnDev office in Addis Ababa. He/she might also need to work temporarily from an interim/spontaneous office in a regional/rural office in the course of the assignment
Availability for frequent traveling within Ethiopia
The contract will have a duration until closure of the project end of 2022, with the possibility to be extended if the GIZ/EnDev portfolio allows.
In the course of the contract, GIZ/EnDev reserves its right to reallocate its staff to any other region within Ethiopia
Applying Instructions
Application procedure:
Interested and qualified candidates shall submit their motivation letter along with their non-returnable recent CV via Ethiojobs or Email: hreth@giz.de
Note:
Please make sure you mention the Vacancy Number 'Policy, Enabling Framework Advisor #106/2021' in the subject line of your email application.
Due to large number of applications we categorize applications with the vacancy numbers.
Applications without vacancy numbers in subject lines might not be categorized in the appropriate folder and could be disqualified.
Only short-listed candidates will be contacted
We encourage persons with disabilities to apply for the position. In case of equal qualification, persons with disabilities will be given preference.
Applications from qualified women are encouraged.
"Please refer to our brochure to learn more about GIZ's attractive benefit package."
WARNING: Do not to pay any money to get a job. Please report fraudulent jobs to info@newjobsethiopia.com