Primary School Principal/ Director
Description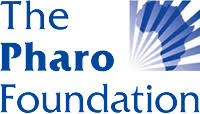 Company Overview
The Pharo Foundation ("the Foundation") is a privately funded entrepreneurial organisation that runs philanthropic programmes as well as for-profit social enterprises. The Vision of the Foundation is an economically vibrant and inclusive Africa. The Mission is to achieve the Vision by investing in the human and physical capital of Africa, with an emphasis on job creation.
Established in 2011 as a UK based non-profit, the Foundation has already carried out more than 30 projects, primarily in Ethiopia and Somaliland. The key themes for the philanthropic side of the Foundation are education, health, water and agriculture.  Social enterprises cover all areas where the Foundation feels an effective impact can be made with the aim of sustainability and job creation.
In Ethiopia, the Foundation carried out a range of developmental activities since its official registration as INGO in Nov 2016. With focus Benishangul-Gumuz region it has so far successfully implemented various projects. It embarked on a new extended five years program known as Social and Economic Empowerment Program (SEEP). One of the key activities in SEEP is to build on the positive development of the education project by investing in an additional Pharo School in Assosa city.
Position summary 
Contract type: Permanent
Report to: Education Coordinator (The Pharo Foundation BGRS Programme office)
Position Description:
The school principal/director will provide strategic and instructional leadership and will oversee the day to day operations of the school. The principal acts as the chief executive officer of the school, superintending all aspects of its operation in order to meet the institution's goal of delivering quality and standard education service. The position holder is expected to discharge the following key responsibilities:
Position Role & Responsibilities:
School Development & Management
Providing strategic leadership for school improvement and development.
Ensuring high standards of learning outcome for all students.
Put in place responsive and effective systems and management. He/she ensures students, parents, teachers, and staff are well supported & developed.
Ensuring an orderly, motivational and aspirational culture and a strong school community where teaching, learning and healthy relationships can thrive.
Leads the development and implementation of school policies, strategies, standards & guidelines in consultation with the education coordinator and the city administration education office.
Ensures that the school undergoes a continuous development through the process of implementing instructional leadership.
Demonstrates professional internal and external relations in a way that indicates the school is well managed and legally compliant with the objectives of The Pharo Foundation, government policy and community norms.
Maintain and comply the school system with regional and national administrative regulations of education policies, standards, guidelines and checklists.
Instructional Leadership.
Creates a shared vision among all school community student, parent and teachers of skilful instruction.
Ensures high levels of student outcome and learning through rigorous and engaging active learning classes.
Enforces on-going improvement of classroom instruction for all staff through a variety of strategies and approaches.
Employs systematic use of formative assessment data to guide learning support and drive instruction, curriculum, and professional development.
Implements curriculum that is aligned with the expectations of the government and supplementary materials introduced by Pharo education program.
Designs a special program of responsive support for students who are below expected levels.
Strive to create at most better learning conducive environment at which all the students to be feel as equal as treated and active exploring their potentials.
Ensures that a school day and extra-curricular enrichment program that provides rich and high quality offering in various areas.
  Conduct timely instructional supervision and evaluation on academic staffs to ensure proper implementation of the learning teaching process.
  Updates profession's knowledge, skill & attitude by participating in educational learning opportunities, reading professional publications, maintaining personal networking, participating in professional organizations events and the likes.
  Evaluate and standardize curriculum and teaching methodologies and in place effective instructional leadership.
  Lead endeavour and practices for achievement of high academic standards and educational quality.
School Culture and Behaviour
Leads the school community in setting high expectations for student achievement, ethical behaviour and positive mind set.
Ensures the alignment of students, teachers, staff, and parents around the school's values, approach & entire development.
Implements data driven behaviour management systems and practices that ensure consistent norms of orderly, respectful behaviour throughout the school and preserve the sanctity of teaching and learning in the classroom.
Introduces experiences that methodically cultivate an aspiration of identity for all students.
Follows consistent strategies & rules for managing students with the most challenging behaviours in a deterring and therapeutic manner that does not allow disruption of the norms of the school and the learning of other students.
Creates mutually supportive relationships with parents, characterized by good communication strategies and involving parents where possible in the life of the school learning matter.
Creates partnership and linkage with external organizations that enrich the culture of the school through service opportunities, life and cultural experiences, educational and support programs, and other resources.
Introduces student support system which addresses students' academic and behavioural struggles holistically and involves parents, teachers and all relevant staff as appropriate.
Operations, Financial and Resources Management:
Ensure effective systems and management on-going process of improvement in facilities, fixed assets, students and personnel data management and Information technology.
Maintain and keep accurate, complete, and appropriate records and files reports and ensure data quality management.
Develop and manage the annual school budget, with input from staff and the program/the school finance unit.
Analyse and control expenditures with an understanding of the relationship between school objectives and the budget process, and use cost benefit analyses for budgetary decisions.
Ensures the complete collection of fees on time and registration and related issues.
Ensure the application of proper internal financial controls and management.
Practice effective resource utilization culture and ensure timely resource inventory and maintenance.
Student Enrollment and Admissions
Keep proper documentation of admission processes and related matters.
Develop and implement a clear strategy to register students to the school.
Oversee the school admissions process - ensuring compliance with the Pharo admission set criteria for admission.
Community Relations
Seeks public support for the school's academic and extracurricular programs and consult with the education coordinator on all public relations activities.
Maintains effective and strong working relationships with the surrounding school community.
Serves as ambassador and advocate the school's mission, representing the school at local events.
Job Requirements
Job Requirement
Education, qualification, experience & competency  
BA degree or MA in Educational Planning and Management or other related fields of study who has PGDSL 3 – 5 years of service as a school leader.
Demonstrated record of success in academic performance of the school(s) he/she had previously worked.
Experience in instructional classroom, co-curricular activities and community development tasks.
Good understanding and practical experience of school environment of government and private as well as the national education policy, strategies and program implementation at the project area BGRS.
Broad understanding of academic fields and school operations;
Ability to manage diverse tasks at the same time.
Understanding of the 21 century teaching & learning approaches and D-TEST/Digital Transforming Education System Tecnology/.
Strong organizational, communication, and interpersonal skills
Ability to coordinate academic support programs
Excellent computer knowledge with MS-Word, MS-excel, power point etc;
Language Requirements:-
Full working knowledge of English and Amharic with good verbal and written communication skills is essential.
Applying Instructions
Your CV should include:-
A covering letter briefly outlining how you meet the key duties and responsibilities and the required qualities and skills for the position you are applying for (max. 300 words).
A statement briefly summarizing how you would put in place effective and efficient school leadership which can ensure quality and standard basic education service  in Assosa City, BGRS (max. 500 words).
Your current or last benefit package and expected benefit package for this position.
Applications that do not fully meet the above listed requirements will NOT be assessed.
Only shortlisted applicants will be contacted.
Note that to include the title of the position you are applying for in subject line.
Females' applicants are highly encouraged to apply.
In person Pharo Foundation BGRS Programme office located in Assosa town in front of the youth centre or send to addisoffice@pharofoundation.org
Deadline for submission of applications is Aug. 03/2020.
Applications that do not fully meet the above listed requirements will NOT be assessed.
Only shortlisted applicants will be contacted.
WARNING: Do not to pay any money to get a job. Please report fraudulent jobs to info@newjobsethiopia.com