Principal TB/DR-TB Technical Advisor
Description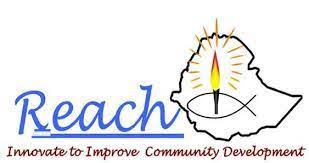 Internal / External Vacancy Announcement 
Brief introduction
 REACH Ethiopia is a non-profit local organization established and registered as an Ethiopian Residents Charity. It strives to contribute for community development through implementation of innovative and targeted project interventions to deliver quality health services for disadvantaged communities. Since its establishment in 2013, REACH Ethiopia has implemented community-based TB care interventions and integrated health service projects in Sidama, SNNP and parts of Oromia Regions.
REACH Ethiopia in collaboration with Ministry of Health is currently implementing USAID funded Urban TB LON Activity in 3 largest cities of the country; Addis Ababa, Harar and Dire Dawa. The goal of the project is to contribute to regional effort to achieve END TB 90(90)90 milestone set for 2023 by increasing the quality, access, utilization, and sustainability of TB services in the project implementation area.
Purpose of the position (general)
Principal TB/DR-TB Technical Advisoris the lead technical TB/DR-TB expert for USAID/Urban TB LON Activity. S/he serves as a technical expert who will provide capacity building and technical support to the Health Bureaus, Sub-city Health offices and project technical experts.He/she will lead the planning, implementation, and continuous monitoring of the TB prevention and care at government health facilities and PPM-TB sitesin the project implementation areas.
S/he will be responsible for developing the project's management plan and regularly review activity performance; discuss issues with the project management team and develop improvement plans when necessary. S/he will coordinate regional trainings, supervisions and organize review meetings also participate in planning, supportive supervisions, monitoring and evaluation of the project.
Answerability and Position in the organization
The Principal TB/DR-TB Technical Advisorreports to the Senior TB Technical Lead
Duties and responsibilities
Develop close working relationships with Health Bureaus, sub-city health offices and other stakeholders that have responsibility for strengthening and improving tuberculosis control and prevention program.
Serve as a technical advisor to provide technical support for Health Bureaus, sub-city health offices and project technical team to ensure improved TB case finding and treatment outcome
Support the Health Bureaus in organizing and coordinating meetings, trainings, and regular supportive supervisions
Leads the planning, implementation, and continuous monitoring of TB REACH Wave 9 project activities
Provide technical support to TB survivors CSO on the implementation of IGA and house-to-house DR-TB patient support activities
Lead the introduction of Differentiated Service Delivery approach for improving DR-TB treatment adherence and favorable treatment outcome
Closely work with Addis Ababa City Administration Health Bureau and St. Peter's Specialized and ALERT Hospitals and ensure the implementation of TB REACH Wave9 proposed interventions for improving adherence and overall favorable treatment outcomes of DR-TB
Provide technical support for the sub grantee and monitor the subgrantee activities implementation and take corrective action accordingly
 Work with the Health Bureaus and project team to effectively address operational challenges for TB case finding and treatment including accessing key population and new diagnostics
Coordinate regular site level technical support for health facilities including hospitals
Provide technical support for health facilities on TB control and prevention activities
Ensure that project activities are implemented in supported facilities within the expected quantity and quality of deliverables,
Lead the planning, implementation, and continuous monitoring of project PPM-TB sites
Engage in piloting differentiated TB service in the private health facilities such as engaging medium clinics in TB diagnostic only service and primary clinics in presumptive TB case identification and referral service
Provided technical support to NTP/FMOH and Regional Health Bureaus in their effort to expand TB care and prevention service at public - private mix (PPM) facilities
Support PPM-TB sites to implement standard TB program components
Work together with quality improvement and M&E unit of the project in the implementation of TB/HIV service delivery quality
Participate in capacity building activities of the TB experts in the sub-city health office and health facilities
Assist the Health bureaus in data analysis and utilization of the data for local decision making
Represent the project in national and regional technical working group meetings, workshops and review meetings
Lead the production and dissemination of reports, success stories and best practices.
Assist in conducting the operational research under the project
Undertake other responsibilities as assigned by the supervisors
Organization: REACH Ethiopia
Contract term: Full time Position, Fixed term contract
Number of positions: One
Job Requirements
Qualifications
Education
MD/BSc plus master's degree in public health or related field of study
 Experience
More than 5 years' experience in technical planning, implementation, monitoring and supervision of a comprehensive TB program
knowledge of Ethiopia's health care system and National TB program
Experience in capacity building and utilizing participatory learning methodologies;
Previous experience with USAID or other USG funded projects is an advantage,
Behavioral competencies and skills
Good interpersonal skills with experience in networking with partners at all levels (government, NGOs and local community-based organizations)
Fluency in written and spoken English and Amharic
Computer literacy; competency with Microsoft Office, internet and email systems
Ability to work independently as well as in collaboration with colleagues and partners
Willingness to travel frequently within the project implementation area
Applying Instructions
Only candidates meeting the required qualifications and experience are invited to send their application letter, Updated CV, credentials & summary of relevant work experience to reachetadmin@reach.org.et  in seven /7/ working days from the first appearance of the announcement.
WARNING: Do not to pay any money to get a job. Please report fraudulent jobs to info@newjobsethiopia.com