Private Sector Capacity Assessment on the provision of water supply, sanitation and Hygiene (WASH) products and Services
Location

Addis Ababa, Ethiopia

Date Posted

July 18, 2020

Category

Consultancy



Job Type

Contract



Currency
ETB
Description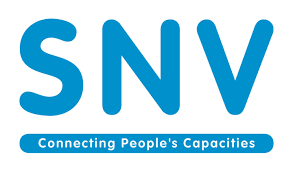 SNV is a not-for-profit international development organization. Founded in the Netherlands 50 years ago, we have built a long-term, local presence in more than 26 of countries in Asia, Africa, and Latin America. Our global team of local and international advisors work with local partners to equip communities, businesses, and organizations with the tools, knowledge and connections they need to increase their incomes and gain access to basic services – empowering them to break the cycle of poverty and guide their own development.
SNV, Netherlands Development Organization, is operating in Ethiopia since the 1970s. Currently, SNV Ethiopia is working in eight regional states and the two city administrations of Ethiopia, providing technical assistance and program implementation in Agriculture, WASH, and Energy Sectors. SNV is an open and learning organization that focuses on improving the lives of Ethiopian through a market based approach inclusive of women and youth. In its new Strategic Plan period (2019 – 2022), SNV will more explicitly aim for systems change including strengthening institutions and kick-starting markets that help many more to escape poverty beyond our projects. For more information on SNV's operations, visit our website: www.snvworld.org.
Through the Embassy of the kingdom of the Netherlands (EKN) financial support the Water and Land Resource Centre – the lead agency and SNV have started implementing Kunzila Integrated Landscape management and WASH (ILMWA) project in the Kunzila Watershed in North Achefer woreda in Amhara region.  The Consortium will capitalize on partner's long-term involvement in the participatory integrated watershed management and WASH sectors in Ethiopia, regionally and globally, leveraging existing resources and relationships with key sector players, local expertise and political economy knowledge.
Consultancy Objective
The purpose of the assignment is to carry out a study to understand the capacity, scope and scenario of the private sector in WASH products and services provision in North Achefer Woreda in general and the Kunzila Watershed in particular. The study will also identify the scope of public-private partnership or private management modality to make the WASH service system functional and sustainable.
Job Requirements
Consulting firm and Professional requirement
Consulting firm
 The firm should be local/national with relevant renewed license and tax registration;
Submission of three reference letters for performing similar assignments in the last eight years;
The firm should have a minimum of eight years documented work experiences; experience in the WASH sector is an added value for the firm;
 Submission of at least one  recently (within past five years) produced similar documents;
Submission of name and contact addresses of three references who can witness/testify good performance.
 Professionals included in the study team
The study team composition and qualifications should be as follows. Knowledge of English and Amharic language for all staff members is a must and previous experiences and awareness of local conditions in North Achefer woreda is a plus.
1) Key personnel required for this assignment must have at least a Master's degree. They include:
 One Team Leader/ Lead Researcher who will be the primary person responsible for the technical work and will manage the design and implementation process. He/she will have master's degree in engineering of water supply sanitation and hygiene fields or other related fields to this assignment;
One Environmental Health or public health or Water Supply, Sanitation and Hygiene (WASH) related backgrounds with solid experience in water, sanitation and hygiene and with a track record on quantitative studies and analysis,
One economist /social sciences who have rich experiences working with similar studies and with a track record of accomplishment in using qualitative methods in data analysis.
2)         Supervisors and enumerators
Supervisors who have at least BSC degree in relevant fields to the intended study with more than one year in supervising enumerators in large study more specifically WASH is advantageous;
Enumerators/moderators/ who have at least one year of experience of field work using in-depth interview and FGD data collection ( if related to WASH is advantageous)
The firm will ensure that all proposed staff will be available at all assignments and work directly in the study. Substitution of staff after contract award is discouraged and will have to be approved by the client.
Applying Instructions
The detailed terms of reference and information on how to apply can be obtained by clicking the following link: https://drive.google.com/file/d/175Iqy9ZJZlgv0vgrdFV5AyzBVFvjtuX_/view?usp=sharing
Both the technical and financial proposals should be in a separate sealed and stamped envelope by writing the name of the specific assignment.
2% withholding tax will be deducted from the consultant fees at the source and will be paid by SNV – Ethiopia, assuming a TIN number and license can be provided, otherwise 30% withholding tax will be deducted.
Proposals must be received by SNV Addis Ababa office to the address below no later than 5:00 PM on 27 July, 2020.
All submissions should be sent to: SNV Ethiopia, Human Resource Office, Africa Avenue; In front of the Millennium Hall; Next to the new Ethiopian Airlines five-star hotel under construction;  200 meter from the main road at the right side; telephone: +251 (0)11 616 6232
SNV Ethiopia reserves the right to accept or reject any or all bids.
NB. All submissions shall be in hard copy. Soft copy submission will not be accepted.
WARNING: Do not to pay any money to get a job. Please report fraudulent jobs to info@newjobsethiopia.com