Description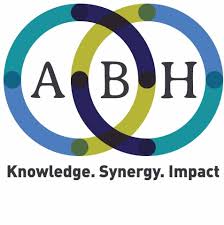 The National Election Board of Ethiopia (NEBE), re-established by proclamation No. 1133/2011, is the constitutionally mandated body to conduct elections, organize referendum and regulate political parties in Ethiopia. NEBE is undergoing institutional reform to enhance its credibility and capacity and conduct free, impartial and credible elections. Through the support of the United Nations Development Program (UNDP), NEBE has contracted ABH Partners to provide human resource recruitment and management services.
Accordingly, ABH partners would like to invite applicants who meet the below requirements to apply for the position of Procurement Manager.
Required number: One
Reports to: Chief Executive Officer, HQ of NEBE
Duty station: NEBE Head Quarter, Addis Ababa
Duration: 12 months with a possibility of extension
Salary:  Competitive
Expected Start Date: Immediately after concluding the contract
Purpose of the Role
Reporting to the Chief Executive Officer, the Procurement Manager will be responsible to oversee all activities regarding the procurement of materials, supplies, equipment and services for NEBE and also responsible to ensure contractual agreements are made as per the procurement law of the land and NEBE procurement policy.
Major Responsibilities
Responsible for developing and reviewing NEBE's procurement strategy, policy and standards;
 Oversee the work of the procurement department, prepare operational plans and initiatives to achieve optimal efficiency and effectiveness of NEBE;
 Compile procurement needs from departments, verify budget availability and prepare procurement plan for NEBE;
Responsible for evaluating, assessing and selecting vendors based on capabilities, performance and consistent quality;
 Proactively manage material stocks to ensure write-offs are kept to a minimum and coach the procurement team in a "we own the stock" mentality;
Participate in developing and monitoring performance against the annual operating plan;
Oversee the bid process and ensures that all applicable legal and contractual provisions/requirements  are met;
Determine appropriate contracts for various types of procurement; review requisitions,  purchase orders and other documents for completeness, compliance, and accuracy;
Assess and recommend robust asset registration and management system/technology ;
Based on donors' requirements and government procurement policy, prepare bid documents.
Prior to preparing bid documents for project procurements,  review and ensure that documents meet applicable legal requirements (specification, bill of quantity and others), prepare bid documents based on the approved guideline;
 Prepare and issue purchase orders in accordance with NEBE policy;
 Oversee bid opening and selection process is done as per NEBE's procurement policy and public finance rules and, follow up with the remaining procurement process;
Ensure the quality performance of materials are in line with required standards
 Study and analyze markets to make recommendations of possible specification and market price change which would represent savings without detracting from quality requirements;
Maintains rapport and good working relationships with vendors; keep accurate vendors record;
Evaluate inventory reorder levels and quantity price breaks to determine the most economical procurement of inventory and supplies in relation to NEBE's cost of capital;
Prepare monthly reports and reviews forecast of procurement commitment with concerned departments;
Perform other tasks assigned by the supervisor.
Job Requirements
MA/MBA/BA in Procurement, Logistics & Supply Chain Management, Business Management/Administration and related fields
For MA/MBA holders: at least 8 years of relevant experience of which 4 years on leadership position
For BA holders: at least 10 years of relevant experience of which 6 years on leadership position
Ability to remain highly organized while handling multiple tasks under tight deadlines
Ability to show initiative, good judgment, and resourcefulness
Strong interpersonal communication skill
Solid experience on vender and general service management
Strong conceptual analytical skill
High level of computer literacy (words, excel, power point and other  soft wares)
Strong organization and leadership skills
Strong interpersonal skills to assist non-technical individuals with complex technical issues
Not be a member of any political party
Willingness to adhere to all principles of confidentiality
Must value operating in a collaborative and cooperative environment
Conduct self with integrity and function ethically
Applying Instructions
Qualified applicants can submit their application letter along with an updated CV with three professional references, copies of education credentials and work experience via email to nebevacancy@abhpartners.com by stating the position you are applying on the subject email. The application may also be submitted in person to our office located on Bole Road, behind DH Geda Tower Addis Ababa from 8:30 am to 5:30 pm, Monday to Friday and half day on Saturdays.
Application Deadline: September 06, 2020
Qualified candidates who fulfil the criteria will be hired only following the approval and endorsement by NEBE.
Female applicants are highly encouraged to apply. 
WARNING: Do not to pay any money to get a job. Please report fraudulent jobs to info@newjobsethiopia.com