Location

Addis Ababa, Ethiopia

Date Posted

February 19, 2021

Category

Procurement



Job Type

Full-time



Base Salary
35372
Currency
ETB
Description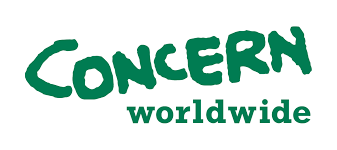 The jobholder is responsible to lead the day- to- day procurement activities at the country office under the line management of transport and Logistics Coordinator. The jobholder is responsible for the delivery of efficient and effective procurement support for all Concern programs, while adhering to both Concern and Donor procurement policies along with strict adherence to internal finance procedures.
Main duties & Responsibilities:
Functional responsibilities
Ensure for full compliance of procurement activities in line with the Concern procurement and finance policies, procedures, rules and regulations.
Prepare annual work plans for the department including procurement plan for Country office procurements, monitor and report on the status of implementation against the plan.
Coordinate, organize and prioritize incoming  SRs- Supply Requests and manage the procurement  based  on its urgency and standard lead-time  
Provide regular trainings/orientation for country office procurement committee  and ensure that the committee are aware with Concern procurement policy and procedures
Establish and follow up framework agreements for strategic items categories contributing to the improvement of Country office procurement efficiency.
Ensure Concern and donor procurement procedures and policy are understood and complied with by all relevant personnel including purchase/tender committee
Ensure Supplies request – SR tracker system is updated on regular base and as necessary produce consolidated SR status report for specific grants/project and share to the budget holders and other relevant staffs including SMT.     
Coordinate and lead suppliers' prequalification process together with the procurement committee adhering the set guidelines.
Advice programs on normal lead times on major procurements to be undertaken and find acceptable ways to minimize this to enable prompt response to beneficiaries.
Keep an up-to-date database (including preferred suppliers list) and prices list of frequently needed goods and services.
Advice management on normal lead times on major procurements to be undertaken and find acceptable ways to minimize this to enable prompt response to beneficiaries.
Ensure regular market survey is conducted for the price and goods as to ensure Concern is continually getting value for money from the pre-qualified suppliers.
Lead the country office tender/purchase committee and draft/prepare call for bid as well as tender dossier when dealing tendering process.
Ensuring for implementation effective internal controls tools and proper functioning of a service oriented procurement management system and elaboration of standard operating procedures for efficient workflows in procurement.
Maintain good relationship with all vendors/suppliers including timely payment settlement.
Contribute for assist the programs while developing new proposals and share market information, standard product specifications  as well as  cost and time strategies in procurement processes
Ensure that procurement files including waivers and contracts are completed and maintained in accordance with Concern Policy.
Staff management
Ensure each member of the team fully understands outcomes which are expected of them by setting SMART objectives, and that they are aware of the success criteria relating to their work
Monitor and review performance and hold staff accountable for meeting the success criteria; give corrective feedback where required and take decisive action in the case of poor performance
Ensure that work within the team(s) is planned and organised in a way which will meet the organisation's needs in the most cost effective manner possible; ensuring that team members are given appropriate workloads and are working efficiently while also ensuring appropriate segregations of duty for control purposes
When necessary provide technical support for field logistics team this may include traveling to the field
Gender
Demonstrate understanding of Concern Ethiopia's Gender Equality Strategy
Contribute to ensuring that Concern Ethiopia is a place where men and women are treated equally and with dignity and respect
Demonstrate gender equality awareness and gender sensitivity and an ability to integrate a gender equality perspective into tasks and activities.
Job Requirements
University Degree in Procurement & Supply chain Management, business administration or other related fields
Minimum 3 years of related experience at similar level
Ability to multi-task
Strong leadership, coordinating, communication and reporting skills
Good knowledge of institutional donors' procurement rules and policies
Excellent knowledge of basic computer applications
Competencies:
 Teamwork: work with other colleagues in a team manner and contribute to the team so as to achieve the goal
Integrate: Honest, encourages openness and transparency; demonstrates highest levels of integrity
Communication: Actively communicate with the team 
Values diversity, sees it as a source of competitive strength
Applying Instructions
Interested applicants should send non-returnable CV. and application letter outlining how their experience and education fit this vacancy via  www.ethiojobs.net
 Please note that no need to submit your supporting documents at this stage:
Safeguarding at Concern: Code of Conduct and its Associated Policies
Concern has an organisational Code of Conduct (CCoC) with three Associated Policies; the Programme Participant Protection Policy (P4), the Child Safeguarding Policy and the Anti-Trafficking in Persons Policy. These have been developed to ensure the maximum protection of programme participants from exploitation, and to clarify the responsibilities of Concern staff, consultants, visitors to the programme and partner organisation, and the standards of behaviour expected of them. In this context, staff have a responsibility to the organisation to strive for, and maintain, the highest standards in the day-to-day conduct in their workplace in accordance with Concern's core values and mission. Any candidate offered a job with Concern Worldwide will be expected to sign the Concern Staff Code of Conduct and Associated Policies as an appendix to their contract of employment. By signing the Concern Code of Conduct, candidates acknowledge that they have understood the content of both the Concern Code of Conduct and the Associated Policies and agree to conduct themselves in accordance with the provisions of these policies. Additionally, Concern is committed to the safeguarding and protection of vulnerable adults and children in our work. We will do everything possible to ensure that only those who are suitable to work or volunteer with vulnerable adults and children are recruited by us for such roles. Subsequently, working or volunteering with Concern is subject to a range of vetting checks, including criminal background checking.
Women are highly encouraged to apply
WARNING: Do not to pay any money to get a job. Please report fraudulent jobs to info@newjobsethiopia.com