Procurement Officer – Maternity Cover
Description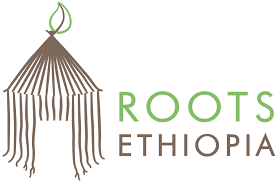 Position Summary
The Procurement Officer - Maternity Cover will handle all local purchases of goods and services that are essential for the organization's operation. While working independently in a highly collaborative environment, the Procurement Officer - Maternity Cover will ensure the organization secures the highest-quality goods and services for the lowest price from reliable suppliers in a timely manner to help RE meet its organizational objectives according to Roots Ethiopia's Financial Policies and Procurement Guidelines for NGO's. S/he is responsible to plan, coordinate and execute procurement and liaising works.
Specific Roles and Responsibilities
The Procurement Officer - Maternity Cover will:
•     Plan and coordinate procurement of goods and services in consultation with programs and operations support teams;
•     Announce procurement as per the prevailing policy and in line with local government requirements and the Roots Ethiopia purchasing guidelines;
•     Conduct market research to find potential vendors; Develop and maintain preferred vendors list on annual basis for most frequently procured goods and services and apply accordingly;
•     Distribute RFQs (Request for Quotations) to and collect pro-forma invoices from qualified vendors list.
•     Ensure pro-forma collection is in accordance to approved purchase request and provided specification for goods & services.
  Prepare bid analysis table and purchase orders preparation for approval and signature of the HR and Operations Manager; and also follow up delivery of PO's to the winner and expedite timely collection of goods or services.
•     Order stock and non-stocked items, and forward approved requisitions to finance department;
•     Handles all liaison activities such as license renewal, securing project agreements approval from the SMT, authentication, travel permits, RE owned properties license renewal, etc.;
•     Obtain quotations from licensed vendors with a valid business registration;
•     Evaluate offers from multiple suppliers using RE Financial Evaluation Form;
•     Identify the best deals to secure the highest-quality items for the lowest price; Promote ethical procurement
•     Negotiate prices and contract terms of agreement with selected suppliers;
•     Safeguard the assets and resources of Roots Ethiopia by monitoring potential Conflicts of Interest or unethical procurement practices;
•     Prepare purchase requisition to get authorizations from relevant finance and operations staff; arrange for and make payments to suppliers according to RE procurement procedure;
•     Process payment requests of procurement activities, get approval of respective projects/units and facilitate for timely payment settlement
•     Assist in preparing and maintaining qualified vendors data base and also update price list of goods and services continuously on a periodical manner
•     Track the status of orders and ensure goods are delivered safely on time and documentation of receipt of goods is secured by coordinating with field and Program staff;
•     Facilitate inspection of purchased items against specification and/or samples and ensure delivery of goods as per the specification provided; Review products to ensure compliance with contracts, they meet the required specifications, are the right quality and quantity;
•     Properly account for cash advances, cheques and cash-on-hand withdrawn for purchase related purposes; help the Finance Officer to resolve working advances in a timely manner;
•     Enter purchase details (Authorized Suppliers List, Authorized Purchase List and Delivery Information) into internal excel databases;
•     Keep safe properly-filed records of purchased and received goods, delivery notes and purchase invoices; Maintain complete procurement documents, standard forms and manuals to be easily retrieved for audit purposes;
•     Participate in purchasing committee meetings, and maintain records of minutes; Advise staff on specifications, prices, availability and other procurement matters
•     Establish and maintain working relationships with key suppliers to secure the best combination of quality, price, payment terms and delivery speed;
•     Prepare and share monthly procurement reports to all concerned;
•     Communicate and inform through e-mail, telegram or telephone the requesting unit while goods delivered to store.
•     Perform other duties as assigned;
Job Requirements
The position holder should:
•     Have at least College Diploma or Degree in Purchasing and Supply Chain Management or other related discipline;
•     Have 5/3 years of relevant work experience for diploma and degree holders respectively, with at least 2 years in public procurement
•     Demonstrate knowledge of Ethiopian NGO procurement standards as well as all phases of procurement techniques and operations used in contracting for a diverse range of goods and services;
•     Have excellent MS Office application skills including MS-Word, MS-Excel, MS-Access, MS-Power point, etc.
•     Be proficient in English and Amharic languages (desired);
•     Have excellent communication, task/time management, and collaboration skills, as well as skills in negotiation and bid assessment;
•     Be a good team player
Applying Instructions
·         Interested applicants shall send CV and application letter though ethiojobs.net
WARNING: Do not to pay any money to get a job. Please report fraudulent jobs to info@newjobsethiopia.com