Procurements and Logistics officer- Assosa
Description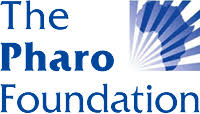 Company Overview
The Pharo Foundation ("the Foundation") is a privately funded entrepreneurial organisation that runs philanthropic programmes as well as for-profit social enterprises. The Vision of the Foundation is an economically vibrant and inclusive Africa. The Mission is to achieve the Vision by investing in the human and physical capital of Africa, with an emphasis on job creation.
Established in 2011 as a UK based non-profit, the Foundation has already carried out more than 30 projects, primarily in Ethiopia and Somaliland. The key themes for the philanthropic side of the Foundation are education, health, water and agriculture.  Social enterprises cover all areas where the Foundation feels an effective impact can be made with the aim of sustainability and job creation.
Headquartered in London, the Foundation also has an operational HQ in Nairobi and offices in, Addis Ababa, Assosa and Hargeisa.
 Reporting to: Finance and administration coordinator, BGRS Programme office, Assosa
Functional Relationships:
Liaison and Logistics officer, Addis Ababa, Ethiopia
Procurement officer, Addis Ababa, Ethiopia
Finance Manager, Pharo Farm, Assosa
Finance Manager, School, Homosha
External Relationships, among others:
Suppliers
 Government stakeholders service providers
POSITION SUMMARY:
The Logistic officer is a BGRS program support function role based in Assosa. The role reports to the Finance and administration coordinator based in Assosa but he/she will have direct and technical relationship with Country office and other units operation team. H/she shall be tasked with efficient and effective administration of procurements and logistics of Asosa Pogram office.
Major Duties and Responsibilities:
Procurement
Make sure all the procurement processes are undertaken as per The Pharo Foundation Ethiopia procurement guideline and procedures.
Ensure all purchase files are maintained as per Pharo foundation Ethiopia Finance, Procurement guideline.
Coordinate with procurement committee and ensure familiarization of committee members with Pharo foundation Ethiopia procurement guideline.
Participate and provide technical support for the preparation of procurement plan for each department and communicate concerned staff on timely manner.
Review services rendered by suppliers and ensure payment is effected on time,
Responsible to conduct annual organizational asset inventory in collaboration with Finance and admin coordinator and other BGRS programme staffs.
Collect quotations in collaboration with the procurement committee, review them and prepare price analysis.
Place orders, facilitate delivery of good/services from suppliers,
Make sure fixed assets are updated and tagged as per Pharo foundation Ethiopia asset/Material management guideline.
    Transport
Make sure that programme vehicles are serviced periodically as per manufacturers maintenance guideline
Prepare and monitor Vehicle Expense sheets from each vehicle monthly, prepare summary reports, make data analysis and provide necessary recommendation/s based on the analysis.
Prepare monthly fuel consumption & KM analysis report and submit to Country office logistics unit at the end of each month.
Collect daily and weekly transport plan from the programme/ Admin/Finance staff and organise the weekly and daily transport schedule in cost effective way.
Monitor log sheets and vehicles charge out sheet of Drivers on a weekly basis ensuring that they are filled in properly.
Collect monthly vehicles log sheet from PO vehicle drivers and evaluate each vehicle's fuel consumption, availability and utilization.
Ensure that all vehicles are checked annually in accordance with Ethiopian Transport and traffic regulations.
In the case of accidents, communicate and take /facilitate to take/ necessary action as well as follow up the necessary procedures (Insurance Company, traffic police etc).
Prepare a maintenance schedule for all vehicles and communicate to Country office and ensure preventive maintenance system is strictly adhered to on all vehicles, and that inspection is carried out properly.
Supervises the maintenance of high standard of Health and Safety within the working environment; vehicles and updated fire extinguisher and First Aid kit are available in each PO Vehicles.
Liaise with CO Finance & admin department to ensure smooth running of the transport and logistics function within the BGRS Programme Office.
He/she serves as a driver and fills the gap in addition to Logistics tasks whenever the PO driver(s) are on leave.
Administration 
Contribute and take responsibility for the planning & preparation of Transport & logistics unit budget in new proposal development; annual budget & revision.
Monitor and the budget utilization of transport unit to ensure efficient utilization of allocated money.
Ensures all goods/items and services are procured for Program office as per Pharo foundation procurement procedures through a contract agreement and delivered on time and settled timely;
Monitor and support the performance of all directly reporting staff.  Identify underperformance and advice on necessary improvements, training and staff development needs.
Participate in the recruitment process of drivers and review performance appraisal of staff.
Supervision:
 The position holder supervises BGRS Program Office Drivers.
Job Requirements
Qualifications:  Education/Knowledge/Technical Skills and Experience
 BA Degree in logistics, management, Supplies chain management, Fleet management, or related field of studies with minimum of three years relevant experience
3rd Grade Driving Licence
Auto mechanic certificate
Profound experience in procurement and logistics in NGO is advantageous
Good verbal and written communication skills.
Proficient in computer skills particularly Microsoft Office, especially use of Excel and Word
Ability to manage and priorities a varied workload and work to deadlines
Competencies- Knowledge, skills, Abilities:
Good verbal and written communication skills.
Proficient in computer skills particularly Ms office,
Collaboration skills, being driven to work with others and able to build strong working relationships
Ability to manage and prioritise tasks, consistently meet deadlines
Good command of the English language
Behavioural Competencies
High level of integrity
Process oriented
Excellent time-manager who can balance multiple priorities
Motivated to learn and perform and not afraid to ask questions
High professional and ethical standards
Applying Instructions
Review of application packages will begin as soon as they are received and only complete application packages will be reviewed.  In the event that an outstanding applicant is identified early in the search process, we reserve the right to appoint before the deadline. For this reason, we encourage interested candidates to apply at the earliest possible time. Due to the high volume of applications, we regret that we will only be able to contact short-listed candidates.
Please send the information listed below, as a single PDF file, to the following email address:
addisoffice@pharofoundation.org
Please mention the title of the position you applied for on the subject line of your email, candidates who do not follow the application instruction will not be considered.
A detailed CV and Covering Letter
A one-page list of five references with current addresses, phone numbers, and email contacts.
Only short-listed candidates will be contacted, due to the expected high volume of applicants.
Female candidates are encouraged to apply.
WARNING: Do not to pay any money to get a job. Please report fraudulent jobs to info@newjobsethiopia.com