Production Team Leader – Re-advertised
Description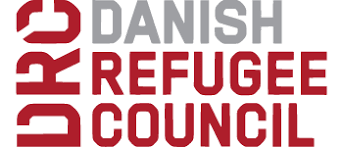 The Danish Refugee Council (DRC), an international non-governmental organization (NGO), has been providing relief and development services in the Horn of Africa since 1997. DRC promotes and supports solutions to the problems faced by refugees, internally displaced people (IDPs), and migrants. The organization has offices across the region, and has been operational in Ethiopia since 2009.  With funding from bilateral and multilateral donors, DRC is currently implementing a range of activities across Ethiopia and Djibouti, including WASH and shelter provision, child and youth protection, gender based violence response, awareness-raising of migration risks, protection monitoring of migration routes, and livelihoods support for returning migrants or those at-risk of migration.
PROJECT BACKGROUND
The Danish Refugee Council (DRC) is leading a £21 million programme to protect would-be migrants and refugees from unsafe irregular migration through and from Ethiopia. The 4-year programme, funded by the UK Department for International Development (DFID), is anticipated to be innovative, cross-sectoral and solutions-oriented with strong emphasis on research, learning and adaptive management.
OVERALL PURPOSE OF THE ROLE: 
The production team leader is the focal person for EMP information and communication activities in Mayayni, Adiharush and Hitsats refugee camps. He/ she is in charge of procuring, reporting, representing DRC production team in the camps and in Shire. The role requires the team leader to maintain high communication, planning and editorial sign off of audio visuals produced by the team in line with DRC editorial guideline and core humanitarian standards.
RESPONSIBILITIES
Make approval of selected stories and produced audio visual materials based on DRC principles and production editorial guideline.
Prepare work and procurement plans and track implementation of planned tasks within time.
Manage production team assistant officers by approving their leaves, compiling their weekly, monthly and quarterly reports and documentation in addition to approving incentive workers' attendance contract and leaves.
Document work samples, attendance sheets, distribution lists and other MoVs in line with DRC documentation guidelines.
Support MEAL in developing campaigns, visibility items and events as required.
Facilitate meetings and make estimate of consumables and engage in community mobilization activities.
Request recruitment of incentive workers under production and manage DRC properties in refugee camps in addition to making maintenance request and purchase request for consumables in information hubs.
Lead in implementation of EMP activities by working with implementing partners like BBC Media Action and/ or consultants to achieve specific goals based on plan.
Be willing to present proposals for annual plan both in Tigrinya and English. Having excellent knowledge of SFX use and expertise in operating complex adobe audio mixing and radio imaging which could be a resource in training refugees how to produce their own programs.
Store every production on DRC's cloud storage and promote them on different channels including facebook, telegram.
Excellent knowledge of the humanitarian environment, humanitarian principles and people of concern as well as political knowledge of the nation.
Perform other assigned tasks which may require staying over time or working under short deadlines. 
Job Requirements
Experience and Technical Competencies: (include years of experience)
Minimum 5-year experience in broadcast media preferably radio.
Experience of working with humanitarian organizations preferably in the refugee context
Demonstrated editorial integrity and experience with audio processing software and devices.
Ability to work in multicultural and harsh working environments.
Previous experience with DRC is an advantage.
Strong interpersonal skills and commitment to learning and implementing organizational policies and procedures.
Proven experience of project budget tracking 
Education (include certificates, licenses etc.):
BA degree in journalism and communication, language and literature or related social science fields or MA degree in similar disciplines. 
Languages: (indicate fluency level)
Excellent written and spoken proficiency in English and Tigrinya 
All DRC roles require the post-holder to master DRC's core competencies: 
Striving for excellence: Focusing on reaching results while ensuring efficient processes.
Collaborating: Involving relevant parties and encouraging feedback.
Taking the lead: Taking ownership and initiative while aiming for innovation.
Communicating: Listening and speaking effectively and honestly.
Demonstrating integrity: Acting in line with DRC's vision and values
Applying Instructions
Interested candidates who meet the required qualifications and experience are invited to submit updated CV and cover letter explaining their motivation and why they are suited for the post.
We only accept applications sent via our online-application form on www.drc.ngo under Vacancies.
Please forward the application and CV, in English through the stated website no later than September 7, 2020.
For general information about the Danish Refugee Council, please consult www.drc.ngo
Gender Equality: DRC is committed to achieving gender parity in staffing at all levels. In light of this, women candidates are particularly encouraged to apply to bridge the gender gap.
Equal Opportunities: DRC is an equal opportunity employer. We value diversity and we are committed to creating an inclusive environment based on mutual respect for all employees. We do not discriminate on the basis of age, sex, disability status, religion, ethnic origin, colour, race, marital status or other protected characteristics
We encourage only qualified Ethiopian Nationals to apply. DRC considers all applicants based on merit.
WARNING: Do not to pay any money to get a job. Please report fraudulent jobs to info@newjobsethiopia.com