Program Communication Officer
Description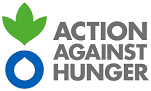 INTERNAL/EXTERNAL
                                                                   VACANCY ANNOUNCEMENT
 As a registered charity, founded in 1979, Action Against Hunger operates in 45+ countries. The international network of Action Against Hunger is represented in France, United Kingdom, Spain, Canada, USA and India. Teams in the field combat hunger on 4 fronts: Nutrition and Health, Food Security and Livelihoods (FSL), Water, Sanitation and hygiene (WASH), and Mental Health and Care Practices (MHCP).
For our Operations department in Somali, we are currently looking for the following professional:
Program Communication Officer
 Work Base: Somali - Jijiga
Availability: As Soon As Possible
General Assignment:
The successful person will be responsible for management of the Jijiga, coordinating and communicating between the field, country office and the region. Support the field/country office, in all Administrative processes that liaises with the region. Develop filling system of all projects document, develop contacts and improve ACF working relationships with governmental, regional and non-governmental bodies at Regional level
Duties and Responsibilities:
 Objective 1: Liaise with local, zonal, and regional authorities in Somali Region
Activities:
Liaise with the authorities to communicate ACF programs, project activities and troubleshoot challenges (with FC and AA Coordination Team) with regional authorities as needed
Participate in negotiating with the regional authorities about renewal of project agreements and proposals
Establish and/or reinforce relations with representatives of the different administrative services.
Regularly communicate with ACF Field Coordinator, Country Liaison and Reporting Manager, CD, Program Managers on ACF public relations strategy.
Monitor, coordinate, and communicate the strategic objectives of the Action Against hunger programs
Collaborate and communicate successfully with other entities outside
Work with other staff members to develop a greater understanding of the o-organizational works  and any issues that arise
Develop and foster relationships with the community, stakeholders, and other entities
Collect, analyze, and utilize data and feedback to identify opportunities to improve the relationship between the business and the other entity
Compile reports about particular incidents, events, or updates about an important issue for the business
Proactively solve conflicts and address issues that could occur between the business and the other entity
Promptly respond to incidents and other events as necessary
Act as a positive representation of the business to the community
Objective 2: Develop ACF regional network and represent the organization when liaising with partners at regional level
Activities:
Ensure to attend the coordination meetings in Jijiga. Inform the FC/AA Coordination Team of important meetings that requires their presence
Ensure that ACF strategy in Somali region is well understood by the various partners.
Keep informed about Somali Region field activities and develop a network of contacts according to ACF program-related needs.
Keep an updated list of contacts. Regularly share the updated list with Field Co and Coordination Team in Addis Ababa.
 Objective 3: Reporting
Activities:
External Reporting
Help prepare reports to government offices and ensure they are turned in/Submitted ON TIME.
Update list of government reports expected at Regional level and confirm all recipients of report. Share list with FC and AA Coordination Team
Report on all Jijiga coordination meetings. Send copy to FC, coordination in AA, and other concerned staff in timely fashion.
Report challenges  immediately to FC/AA
Internal Reporting
Support the PMs/FC in producing regional proposals reports;
Ensure consistency between the proposals and reports;
Support in preparation and compiling on a timely manner the regional project amendment/ time extension;
Support the PMs/FC in preparation the regional annual report,
Support the PMs/FC in preparation the region Annual Plan of Operation
Prepare Base monthly report and send to field coordinator by 5th of every month. Include logistics, finance, and HR per AAH procedure.
Report any changes in regional procedures or policy change related to INGOs
Report to FC/AA Logistic any security incident in the region immediately
Objective 4: Management and Running of Jijiga Sub-Office Base
Activities
Management of all affairs of the Jijiga office, under the coordination of FC
Manage and support all field assignment referred to Jijiga office
Finance
In charge of verifying and validating all the financial documents following the AAH financial rules and regulations (translation, information needed on a voucher, signatures, supporting documents, etc) Ensure no cash is released without complete documentation if any.
Consolidate the weekly cash request and send to the Field Coordinator each Friday morning, if any.
Management of the Base petty cash/handle the reporting part of the cash accounts movements if any.
In case of cash difference, she/he has to refer to the Field Coordinator and ACF could ask her/him to reimburse it because it is her/his responsibility if any.
Logistics
Monitor and Settle monthly bills regularly (Electric & water, telephone, internet, etc) if we share office with other partners in the future.
Support the field base in all petty procurement requests at Jijiga and ensure the log produces in the organization are followed through.
HR
Manage & translate all administrative/HR documents received from the region and convey to the field and country office respectively
Coordinate between the field for any recruitment process and support in all  administrative issues at Jijiga base level
Liaise with the Administration office in consultation with the Field base/Capital HR department regarding pension and tax issues if any.
Other
Perform any other related duties as assigned by line manager
Job Requirements
Educational/Professional Background: University Degree with a background in Health/Nutrition from a recognized university/college is advantageous. Working experience in management and coordination/Liaising with authorities is an asset. Proficient in computer (Word & Excel) with knowledge on finance and logistic is desirable.  Experience with INGO compulsory.
Required Competence & Skills: Organizational skills – Dynamism – Autonomy-Strong communication skills – Excellent reporting abilities in Somali, English and Amharic languages. – Good sense of diplomacy-Good knowledge of local procedures and intervention area – Fluency in Somali, English and Amharic language is mandatory.
Salary and Benefits:  15,574.00 ETB with other additional benefits provided according to the social benefit packages of the organization.
Applying Instructions
APPLICATION PROCEDURE
If you are interested, please send your application composed of: none returnable CV, Covering Letter with "Program Communication Officer - Somali" written in the subject line, and three references, applicants to the following addresses:
Action Against Hunger – Addis Ababa – Human Resources Department, P.O. Box 2357,  (On the way to Meskel Flower from Dembel city mall, Behind Addis Ababa Road Transportation Authority Garage ): or Through www.ethiojobs.net ; or  Directly In Person to Action Against Hunger, Gode, Sekota, Gambella, Mega, and Harar offices;
Deadline: Friday, 10 April 2020 before 5:00 pm
"Women Applicants Are Highly Encouraged"
NB: Only short listed applicants will be communicated on and selection process includes technical test and an interview.
WARNING: Do not to pay any money to get a job. Please report fraudulent jobs to info@newjobsethiopia.com