Program Coordinator, Cancer program
Description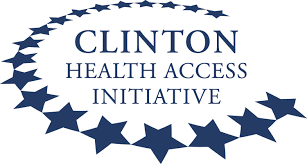 Overview
The Clinton Health Access Initiative, Inc. (CHAI) is a global health organization committed to saving lives and reducing the burden of disease in low-and middle-income countries (LMICs), while strengthening the capabilities of governments and the private sector in those countries to create and sustain high-quality health systems that can succeed without our assistance. For more information, please visit: http://www.clintonhealthaccess.org
Overview of the Ethiopia Cancer Team
The Ethiopian CHAI program capitalizes on the Ethiopian MOH's commitment to tackling non-communicable diseases, specifically cancer. Ethiopia is committed to the Sustainable Development Goals (SDGs), and this program will directly support progress on SDG 3.4 to "reduce by one-third pre-mature mortality from non-communicable diseases (NCDs) through prevention and treatment and promote mental health and wellbeing." The program will also advance the national strategy set out in Ethiopia's National Cancer Control Program), specifically the Intervention Strategy "Diagnosis and Treatment of Cancer" and the goal to "improve and increase access to diagnostic and treatment facilities".
Ethiopia's government has increased its commitment to cancer care in recent years. The Ethiopian government is investing heavily in cancer, constructing six new regional oncology centers, and procuring six new radiotherapy machines and ~1500 cryotherapy machines. In order to expand access and address equity challenges, the government also subsidizes 50% of chemotherapy procurement, with the remaining 50% paid for by patients out of pocket. This program help Ethiopia to develop a standard package of cancer care at expansion hospitals and access quality, affordable medicines and diagnostics and reach to the ultimate goal of universal health coverage (UHC).
The cancer program is part of broader -country effort to expand access to quality, affordable cancer care in Ethiopia through a four-prong approach:
1.       Increase access to quality, affordable chemotherapy by organizing the oncology market to create lower prices and consistent supply.
2.       Create an enabling environment at the regional and national level, supporting governments to develop the policy, regulatory, and clinical frameworks in which access to cancer treatment can expand.
3.       Increase access to quality cancer care at hospitals by optimizing the utilization of human resources to expand treatment services, strengthening diagnostic capacity, and optimizing procurement and stock management processes.
4.       Increase the prevention and early diagnosis of cancer by designing and rolling out an affordable, scalable cervical cancer screen-and-treat and breast cancer screening program.
Ø  Availability of fund:  pending fund
Position Overview
The Program Coordinator will be an integral part of the Ethiopia Cancer Team and reports to Cancer program PM.
The Associate will provide the analytical support required to collaborate with a range of internal and external stakeholders for the implementation of our cancer work in Ethiopia. In particular, the associate will:
-          Manage data collection from sites, working with a range of external stakeholders
-          Lead the analysis of collected data, which will be used to guide program strategy, track progress and report back to donors (Monitoring and Evaluation)
-          Provide analytical support internally and to external stakeholders as needed, for instance by supporting program costing exercises, quantifications, or business cases
-          Support engagement and communication with various public and private sector stakeholders as needed
-          Support program logistics, e.g., coordination of trainings, budget management
For this Associate position, we are seeking a highly-motivated, entrepreneurial individual with outstanding analytical capabilities, problem-solving skills, and communication abilities. The Associate must be able to function independently, balance multiple priorities simultaneously, and work effectively across a range of stakeholders.
Responsibilities
Manage regular, high quality data collection from program sites
Support data analysis and presentation for Monitoring and Evaluation (M&E) and reporting
Create clear communications materials based upon analyses
Support program logistics, e.g., organization of trainings, site visits, etc.
Support specific technical activities that are country specific such as quantifications, data analysis, savings analysis, supply chain strengthening activities or updating of project-specific materials
·         Support engagement and communication with various public and private sector stakeholders as needed
Support monitoring and evaluation of the cancer program interventions by collecting impact data aligned with the M&E framework
Execute other responsibilities as needed by the team
Job Requirements
Qualifications
MPH or Bachelor's degree and 5+ years analytical or business experience
Ability to think strategically, handle ambiguity, and work in a fast-paced, multicultural environment and synthesize a broad range of information
Strong analytical, problem-solving, and quantitative modeling skills
Hands on experience in Microsoft office applications i.e. Excel, SPSS etc.
Excellent written and verbal communication skills, including the ability to prepare compelling presentations and written reports
Ability to handle multiple tasks simultaneously, set priorities, and drive forward work independently
Ability to be effective in high-pressure situations
Available for 25% travel
High level of proficiency in Microsoft Office, particularly Excel, PowerPoint and Word
English language fluency, both written and verbal
Advantages:
Medical education (e.g., pharmacist)
Familiarity with the therapeutic area (oncology)
Familiarity with major public institutions that CHAI Cancer team work with (e.g., FMOH, EPSA, Black Lion Hospital, major regional hospitals…)
Experience working in developing countries or working on global health issues (e.g. HIV/AIDS, TB, malaria and/or maternal and child health programs)
Applying Instructions
WARNING: Do not to pay any money to get a job. Please report fraudulent jobs to info@newjobsethiopia.com