Description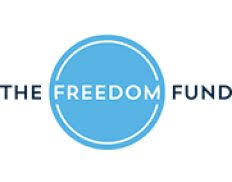 About the Freedom Fund
The Freedom Fund (www.freedomfund.org) is a leader in the global fight against modern slavery. It:
generates private funding by demonstrating how effective interventions can protect those at risk of being enslaved and free those in slavery.
invests in those countries and sectors with the greatest incidence of slavery.
analyses which interventions work best and shares that knowledge.
brings together a community of activists committed to ending slavery and empowered by the knowledge of how best to do so.
The Freedom Fund currently has programs in India, Ethiopia, Thailand, Nepal and Myanmar. Established nearly 5 years ago, the Freedom Fund currently supports and funds over 100 organisations in these countries, the vast majority of which are frontline, community-based NGOs. It also works to influence global policy by commissioning and sharing research and amplifying the voices of its partners.
The Ethiopia program was launched in July 2015 and currently works with 12 local implementing partners. To date, the program complements existing efforts to promote safer migration and reduce the vulnerability of potential migrants and returnee women and girls to trafficking to the Middle East for domestic work. The program will now expand to include projects to prevent and address child domestic servitude within the country as well as a sustainable employment project for female survivors of trafficking.
About the position
This is a new role for an ambitious finance professional to join us at a time when we have initiated a partnership with the US Government for a multi-year project.
Based within the Addis Ababa office and reporting to the Ethiopia Country Representative (with a dotted line to the Head of Finance at our global headquarters in London), the Program Finance Manager - Ethiopia will take the lead on compliance and financial management for the Ethiopia offices (in Addis and Dessie) and programs.
This will entail managing the Finance function of the country program including monitoring grant receipients and overseeing compliance of both the Freedom Fund office and our partners with statutory regulations for charitable organisations in Ethiopia as well as donor terms and conditions
Tasks managed by this position include overseeing financial aspects of the grant portfolios, monitoring spend and projections, keeping budgets under continuous review, producing compliant accounts for the Ethiopian operations and overseeing the audit, meeting all donor requirements, and providing financial analysis internally and externally to donors. The post holder will be the main interface between the Ethiopia Programs team (both at HQ and in-country) and the HQ Finance team. This is an exciting opportunity to become part of a growing, highly regarded organisation doing incredible work around the world.
It is envisaged that the role will include some travel within Ethiopia, mainly to conduct site visits with partners in Ethiopia (Addis and Dessie). Travel to Freedom Fund's London office will also be requested as needed.
Responsibilities
Ethiopia Office Financial Management
Maintain the general ledger for the Ethiopian operation, including posting all income and expenditure onto the accounting system (Microsoft Dynamics – Business Central); reconciling the balance sheet (including bank and petty cash) on a monthly basis and maintaining files of supporting documentation for audit purposes.
Manage allocations within the accounting system to restricted income sources.
Reconcile staff advances and expenses on a timely basis, in accordance with agreed financial procedures.
Oversee procurement and accounts payable in line with agreed financial procedures - ensuring appropriate approval is obtained, liaise with local suppliers to receive and review invoices, ensure payments are made and answer financial queries from suppliers and partners on behalf of the Ethiopian operation, process payments for local suppliers and partners.
Act as the principle signatory on local bank accounts and being the day to day contact point for the purpose of relationships with the local and/or national banking institutions
Process payroll, pensions, benefits and taxes for Ethiopian staff (currently anticipated to be 6 people)
Provide monthly submissions for the central Finance team in line with an agreed timetable to facilitate production of consolidated management accounts by HQ Finance
Liaise with HQ in relation to local cash flow requirements in accordance with agreed monthly timetable
Producing statutory accounts and other statutory financial returns for the Ethiopian operation in line with IPSAS and other local regulations on a timely basis.
Overseeing the statutory audit process for the Ethiopian operation – liaise with local auditors in relation to the annual statutory audit
Ensure compliance with statutory regulations in Ethiopia – ensure that all statutory requirements and relevant laws in relation to finance and tax are adhered to.
Financial reporting
 Support the Programs team with the preparation and review of annual hotspot budgets including accurate recording of costs allocated to restricted funds
Receive monthly management accounts for Ethiopia hotspot from HQ Finance team and liaise with Program staff to monitor variances between budget and actual program expenditure and help to provide commentary for HQ Finance team
Work with the Programs and HQ Finance teams to update forecasts for program expenditure during the year
Donor reporting
 Provide input by the Programs and Finance teams to draft budgets for new funding proposals, as required
Manage the administration of all financial aspects of donor funded projects monitoring the implementation of grants to be aligned with donor contractual requirements
Oversee any in-country donor audits in relation to program expenditure, as required
Help generate and review donor reports, as required
Partner capacity building and monitoring
Support the financial assessment of new grant proposals and budgets from partners
Lead on the due diligence assessments of partner organisations – develop improvement plans as required and collate, monitor and report on partner financial risk
Carry out the review of quarterly financial reports received from partners – identify, investigate and report on budget variances and provide reports and analysis to both the Programs and HQ Finance teams as required
Carry out partner financial monitoring visits during the term of their grants to review supporting documents underpinning financial reports and ensure that these comply with donor (e.g. US Government) requirements
Provide financial and donor compliance training and capacity building for partners as required
Provide day to day financial support for grantees as required.
Other
 Manage the Finance and Operations Assistant
Provide cover for other team members as required
Any other duties commensurate with the post as requested by the Country Representative or Head of Finance (London)
Job Requirements
Qualifications and experienceEssential
Educated to at least degree level
Qualified accountant
Significant experience of managing the financial compliance requirements of the US Government
Experience of charity financial management within Ethiopia
Experience managing the statutory reporting requirements for charitable organisations in Ethiopia
Experience of working with and building the financial capacity of grass roots organisations in Ethiopia
Experience of working with multiple currencies
Good knowledge of charity financial processes including allocation of project costs and apportionment of cost recovery
Excellent numerical skills
Advanced excel skills and strong general IT skills
Desirable
Experience in the anti-slavery sector;
Experience working with Microsoft Dynamics Business Central;
Experience working in for a grant-making organisation;
Personal attributes
Essential
Thoroughness and attention to detail - producing work with a high degree of accuracy, first time;
Strong time management skills – the ability to stick to deadlines and timetables;
Initiative in being able to anticipate situations and problems, and find appropriate solutions;
Strong communication skills – both in Amharic and English;
Team player committed to the Freedom Fund's values;
Flexible, "can-do" attitude;
Strong organisational skills and efficient time management, ability to manage multiple tasks and priorities;
Ability to build relationships with a wide range of individuals from diverse backgrounds.
Compensation
$34k per annum, negotiable,  depending on experience
11% pension contributions
33 days holiday pro rata, inclusive of public holidays
Applying Instructions
Application procedure
Applications should be submitted in English and include a CV, cover letter (no more than 2 sides) which outlines how you meet the qualifications, experience and personal attributes criteria and contact details of three referees.
Candidates must be eligible to work in Ethiopia.
Please send applications by email in PDF format to jobs@freedomfund.org, including 'Program Finance Manager - Ethiopia' in the subject line before midnight EAT on Sunday 12th July. Please note that only candidates selected for further consideration will be contacted. No phone calls please. No agencies please.
The Freedom Fund is an Equal Opportunity Employer and encourages candidates of all backgrounds to apply for this position. Applicants must be eligible to work in Ethiopia.
WARNING: Do not to pay any money to get a job. Please report fraudulent jobs to info@newjobsethiopia.com