Program Manager – ENAT Project
Description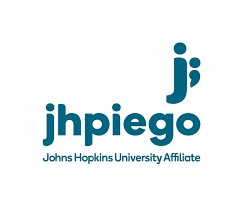 Our mission.
Jhpiego is saving the lives of mothers and babies, and transforming health care systems in communities, regions and countries—leading to overall improvements in quality of life. That's the ripple effect of Jhpiego's work, through both large-scale and smaller, unique projects on the ground.
Our values.
Partnership
working with people in local communities, health care policymakers, funders and colleagues
forging trust, gaining true friendship and empowering people
Dedication
never giving up, never says "impossible"; tireless and relentless, staying the course
Respect
for all people, whoever they are, wherever they live
Rigor
in all that is done—rigor in science, in proven interventions, in the highest-quality standards, in being accountable for the resources provided\
Title: Program Manager – ENAT Project                                                  Grade: F
Duty Station: Ethiopia Country Office, A/A                                             December 2019
Summary Scope of Work:
Jhpiego Ethiopia in collaboration with the Federal Ministry of Health (FMOH) and regional health bureaus is implementing the Enhancing Nutrition and Antenatal Infection Treatment for Maternal and Child health (ENAT) project in four regions, namely, SNNP, Oromia, Amhara and Tigray.  The project, which is jointly funded by the Children's Investment Fund Foundation (CIFF) and ELMA Philanthropy, aims to reduce the outcomes of preterm birth and low birth weight by strengthening antenatal care (ANC).  The investment will develop an integrated and improved package of ANC which includes early identification, treatment and management of maternal infections and tracking of positive cases for completion of treatment; as well as improving demand for ANC.
Under the guidance of the Project Director, the ENAT Program Manager /Team Leader will be responsible for coordinating the implementation and roll out of the activities in the project target regions.  The positon holder will be responsible for coordination and standardization of program implementation in the target geographies as appropriate, and that program quality is of nationally /internationally accepted and recommended standards; and ensures effective budget utilization.   The Program Manager/Team Leader will provide state-of-the-art technical guidance and operational support to the field-based project staff.
The position holder will represent ENAT and Jhpiego at different MNCH meetings at national and sub-national levels; and at times at international fora.
Reporting Structure:
Position Reports To:  Project Director
Positions Supervised:  MNH Officer /Advisor /Coordinator
Responsibilities:
All staff members of Jhpiego, regardless of the level of their responsibilities are expected to:
Model the mission and values stated above.
Actively participate in the business development process.
Actively participate in the knowledge sharing and transfer process.
Make responsible decisions that result in both time and cost containment
Result Areas:
Technical Leadership
With guidance from the Project Director, provides programmatic and technical leadership for the ENAT Project to ensure technical and financial integrity of the project and to achieve project goals, objectives, and targets.
Contributes to the setting of high standards for program implementation.
Promotes a strong sense of teamwork and partnership across the project and provides programmatic leadership to field-based staff. Promotes and guides cross-functionality and learning.
Supports coordination with the Addis Continental Institute of Public Health / Harvard University led research activity in Amhara region.
Supports the development of donor related reports, program deliverables; participate in or lead as necessary the development of implementation and training plans, reports, and special documents/reports.
Ensures that field-based staff in the four regions are working collaboratively with RHBs and implementing project according to agreed deliverable and timeline.
Supports effective implementation of various components of ENAT to achieve expected program quality.
Program Management & Implementation
Proactively supports the program implementation plans and budget; monitor implementation of activities and ensure that donor-specified program deliverables are met.
Works closely with Addis Continental and Harvard study projects to identify areas of collaboration and ensures that study and project implementation are coordinated.
Supervises technical and program staff and take part in their regular performance review. Monitor outputs and program results working closely with the M&E team and other MNCH projects.
Knowledge Management and Sharing
Ensures documentation, follow up, and knowledge sharing across the ENAT program and its staff and ensure that the commitment to Program Learning is upheld.
Liaises with other key partner's technical experts to ensure that program strategies and interventions are technically sound and evidence-based.
Ensures sharing of information and knowledge with other projects within Jhpiego.
Representation, networking and advocacy
Represents the Project in different national fora, including the National Safe Motherhood Technical Working Group as necessary.
Supports the identification, prioritization and packaging of ENAT's advocacy agenda; and ensures active participation and contribution to discussions on the same at various fora.
Liaises with other partners in ANC /MNCH at national level including UN agencies, non-governmental organizations, academic and research institutions, professional bodies, and other stakeholders as appropriate for mutual support and to move the advocacy issues forward.
Monitoring, Evaluation and Learning
Support the M&E team to regularly track progress, review and interpret results and package for appropriate audience.
In collaboration with the M&E team and under the guidance of the Project Director, use monitoring findings to develop corrective actions where necessary.
Contribute to the identification and prioritizing learning agenda.
Support the systematic documentation of learning from implementation of the various components of ENAT, including documentation of challenges and failures.
Works with the M&E team in the preparation of annual and quarterly work plans, performance reports, and other reports as necessary.
Contribute to and engage in shaping and delivering the project's learning agenda, including leading on specific learning pieces as assigned.
Job Requirements
Education & Qualifications:
Clinical degree (Medicine/Midwifery) with a post-graduate degree in public health or similar field is required.
Seven to Eight years work experience, with minimum of five years progressively more senior experience in successful field implementation and technical expertise of managing Maternal/Newborn Health programs.
Required Skills & Abilities:                                                                                                            
Knowledge of the Ethiopian health service delivery system and priorities in MNCH; excellent understanding of the functioning of the Primary Health Care Unit and the Health Extension Program.
Familiarity with key national MNCH program implementation.
Proven ability to analyze data and write reports that are of high quality.
Excellent interpersonal skills including communication, working in a multi-disciplinary team; ability to establish and maintain relationships with partners and donors in-country and worldwide, strong work ethic.
Significant knowledge of maternal and newborn health in a development setting, and a working knowledge of donor agencies.
Excellent program management skills with the ability to juggle multiple priorities and deliver on tight time deadlines.
Excellent facilitation, presentation, team building, negotiation and coordination skills.
Fluency in Speaking/Reading/Writing English and Amharic.  Knowledge of additional local language of project target regions is an asset.
Excellent report writing skills.
Computer literacy: Microsoft Office (Word, Excel & PowerPoint).
Strong results orientation, with the ability to challenge existing mind sets.
Proven ability to manage a complex and demanding workload.
Applying Instructions
Applicant are expected to STRICTLY follow the below listed application procedures:
1.      A well written motivation letter outlining clearly your visions in pursuing this specific role, with your updated resume suffice.
2.      Please use E-mail HREthiopia@jhpiego.org to submit your applications.
Equal Opportunity Employer.
Jhpiego offers competitive salaries and a comprehensive employee benefits package. The winning candidate is expected to start within short period after finalization of the recruitment process.
The deadline for applications is December 22, 2019.
WARNING: Do not to pay any money to get a job. Please report fraudulent jobs to info@newjobsethiopia.com