Program Manager – GBV/PSEA
Description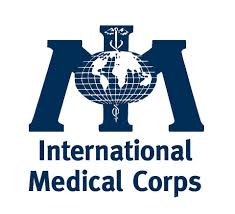 BACKGROUND
International Medical Corps is a global, humanitarian, non profit organization dedicated to saving lives and relieving suffering through health care training and relief and development programs. Established in 1984 by volunteer doctors and nurses, International Medical Corps is a private, voluntary, non- political, non sectarian organization. Its mission is to improve the quality of life through health interventions and related activities that build local capacity in underserved communities worldwide. By offering training and health care to local populations and medical assistance to people at highest risk, and with the flexibility to respond rapidly to emergency situations, International Medical Corps rehabilitates devastated health care systems and helps bring them back to self-reliance.
International Medical Corps in Ethiopia has been operational since 2003. Presently, International Medical Corps Ethiopia is implementing WASH & Nutrition, GBV, SRH and Mental Health in different parts of the country.
ESSENTIAL JOB DUTIES/SCOPE OF WORK:
The primary functions of the GBV Program Manager is to oversee the implementation of quality PSEA Project through existing supervision structures Program Implementation and Capacity Development
·         Identify and reinforce existing support mechanisms and work closely with local counterparts to ensure community buy-in and cultural appropriateness of activities
·         Strengthen case management and referral systems
·         Work with teams and communities to develop  awareness-raising/behavior change strategies
·         Organize and support trainings for healthcare providers, as needed and appropriate
·         Compile monthly and quarterly reports, on time and with accurate data
·         Maintain flexibility to take on added responsibility as and when needed
·         Work closely with the GBV senior   Program Manager and GBV Specialist to understand project  goals and to meet expectations
·          Supervise and provide technical support for remote GBV case Contribute on developing and adopting the PSEA IEC/BCC materials.
·         Participate in planning and delivering of trainings to staff,  partners and community  structures on  PSEA: serve as participant, and  or a facilitator in PSEA related trainings
·          participate in PSEA related program development including writing concept notes and proposals;
1.        Coordination
·         Coordinate with local and international NGOs, UN agencies and other stakeholders to ensure holistic support for survivors, including participation in strengthening  referral pathways
·         Actively participate in protection/GBV/PSEA  working groups at national level and contribute to interagency initiatives, also promoting International Medical Corps  as a leader agency in GBV
·         Ensure maximum visibility of International Medical Corps  and relevant donors amongst the UN and NGO community
·         Contribute to the positive image and overall credibility of the organization, notably through the application of the organization's Code of Conduct
2.        Human Resources Management
·         Assist in the selection, training and support of qualified program staff
·         Develop support strategies for staff and introduce principles of self-care
3.        Financial Management
·         Develop work, spending and procurement plans in line with International Medical Corps 's financial pipelines
·         Work with Finance and Logistics to procure supplies within program budgets
·         Ensure compliance with donor financial regulations
4.        Security
·         Ensure compliance with security protocols and policies
·         Consider security implications of all program activities, reviewing all new initiatives with national/ field staff and community leaders and incentive workers or volunteer
Job Requirements
·         Master's degree in Social Work, Public Health,  or other relevant field of study
·         5+ years' experience in GBV program design and implementation, including at two years in a humanitarian/ camp setting
·         Proven knowledge and experience in developing and implementing community mobilization projects
·          Supervisory experience
·         Familiarity with standards and guidelines for GBV programming and coordination as well as guidance on protection from SEA
·         Experience in representing and promote the agency in relevant coordination forum.
·         Ability to exercise sound judgment, to remain flexible to a changing environment, and to make decisions independently
·         Ability to work well with a cross-cultural team
·         Strong communication skills, both oral and written
·         Female candidates are strongly encouraged to apply
Applying Instructions
Interested applicants who meet the above requirements should submit their application letter by clearly stating the position that you are applying for and CV through www.ethiojobs.net OR in person to our office located around Nazra Hotel before July 25, 2020
Female candidates are highly encouraged to apply.
Only shortlisted candidates will be contacted.
Note: IMC is equal opportunity employer and hence candidate from all background: religion, ethnic group, qualified women and people living with disabilities, etc are all encouraged to apply.
WARNING: Do not to pay any money to get a job. Please report fraudulent jobs to info@newjobsethiopia.com