Program Specialist, Tikkun Olam Ventures (TOV) Project
Location

Addis Ababa, Ethiopia

Date Posted

June 27, 2020

Category

Other



Job Type

Full-time



Currency
ETB
Description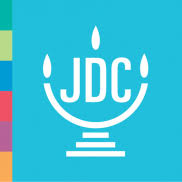 JDC, the world's leading Jewish humanitarian assistance organization, seeks to hire an experienced and energetic Program Specialist for Tikkun Olam Ventures (TOV) Project to support its operations in Ethiopia.
About TOV Project
TOV addresses the poverty of smallholder farmers in developing countries by increasing their productivity through greater access to Israeli Ag-Tech. TOV uses market solutions to improve smallholder farmers' livelihoods and their families' well-being.
KEY POINTS About The Project
TOV addresses one of the major challenges in agricultural development – the obstacles facing smallholder farmers. TOV brings Israeli Ag-Tech and know-how to thousands of farmers.
The program's pillars are access to finance, access to Ag-Tech, and access to markets.
The core elements of TOV program are loans to enterprises, and in turn to farmers, alongside a set of supportive technical and business services. The loans will be provided by a $15m dedicated loan fund, managed by an Ethiopian bank, specifically for packages of Israeli Ag-Tech such as hybrid seeds and drip irrigation.
TOV is a market-oriented international development program that adopts the public-private approach to catalyse sustainable outcomes. In this way, the program significantly leverages philanthropic, private and public funds.
The program's loan approach involves a high level of risk. This and other risk factors are monitored and are mitigated as possible.
TOV was designed drawing on knowledge and experience from JDC's Global Response and Innovation Development (GRID) team, Israeli and Ethiopian experts, and has been constructively reviewed by colleagues in the field of market-based value chain programs.
The philanthropic funding core of TOV Fund will, upon return of loans, be reused for TOV in another location or for a program aligned with TOV's principles.
The pilot phase began over 2018-19, with a learning mind-set to adapt the program in process. The pilot will determine the design and scope of the Full Scale phase in 2020-22.
What will you do as a Program Specialist of TOV Project?
He/she Is Responsible For
The Program Specialist is responsible for the coordination and efficient operation of Tikkun Olam Ventures project within JDC.
Supporting the oversight of all project activities in the field of operation, including monitoring of agronomic and Agriculture Technology implementation of TOV
Supporting the coordination between field partners from Ethiopia and Israel
Support or lead procurement and tender process from local and Israeli input suppliers
Support the development of training materials, tools and strategies
Contribute to design of TOV, provide agronomic insights for TOV team
Ensure all compliance and reporting requirements of the partners are adhered to
Support the documentation of TOV learning from agronomic and management perspectives
Coordinate and attend partner/ stakeholder workshops and meetings
Prepare and submit field reports in addition to quarter, bi-annual and annual reports.
Requirements
What qualifications do you need to be our Program Specialist?

Project Manager and/or Agronomist with MA level and at least 5 years of experience. Candidates with experience in project management, providing agronomy support services and creating market linkages are preferred.
Experience with the agriculture sector.
Proven management experience with private sector, government services, NGOs (order of preference)
Proven experience in working in an international environment.
Experience in project management and/or partnership management.
Experience in procurements processes
Preference if studied abroad or participated in professional visits abroad
Good understanding of participatory approaches
Excellent interpersonal and communication skills both in English and Amharic (oral and written).
Willingness to travel on a weekly basis to regions in which TOV operates.
Well organized, analytical and able to prioritize multiple tasks
Willingness to learn new skills and acquire new knowledge
Excellent IT skills, MS Office applications
Additional Details
Status: Full time
Location: Addis Ababa, Ethiopia with weekly travel to SNNPR and Oromia(TBD)
Reports to: JDC Country Director
Start date: Immediate
Applying Instructions
Why work at JDC?
The People –What we hear most from our team members is that they enjoy working with others who share their passion for doing good; Our staff aim to use their skills to make a positive difference in the lives of others
A Global Environment – you will have the opportunity to develop a global perspective, working with staff from all over the world
Tikkun Olam – This Jewish value of "repairing the world" is deeply important to us. Collectively we are dedicated to making a positive impact on the lives of othersAbout JDC

JDC is the leading global Jewish humanitarian organization, working in 70 countries and in Israel to lift lives and strengthen communities. We rescue Jews in danger, provide aid to vulnerable Jews, develop innovative solutions to Israel's most complex social challenges, cultivate a Jewish future, and lead the Jewish community's response to crises.

For over 100 years, our work has put the timeless Jewish value of mutual responsibility into action, making JDC essential to the survival of millions of people and the advancement of Jewish life across the globe. You can learn more about JDC and TOV project at www.jdc.org .

APPLY NOW! Please send your resume in English by July the 14th, 2020.
WARNING: Do not to pay any money to get a job. Please report fraudulent jobs to info@newjobsethiopia.com