Program Support Officer -ReDSS
Description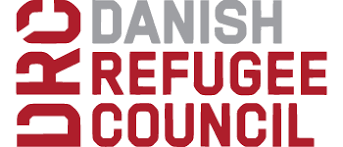 INTRODUCTION
The Danish Refugee Council (DRC), an international non-governmental organization (NGO), has been providing relief and development services in the Horn of Africa since 1997. DRC promotes and supports solutions to the problems faced by refugees, internally displaced people (IDPs), and migrants. The organization has offices across the region, and has been operational in Ethiopia since 2009.  With funding from bilateral and multilateral donors, DRC is currently implementing a range of activities across Ethiopia and Djibouti, including WASH and shelter provision, child and youth protection, gender based violence response, awareness-raising of migration risks, protection monitoring of migration routes, and livelihoods support for returning migrants or those at-risk of migration.
Overall purpose of the role: (1-2 sentences)
The ReDSS Program Support Officer is responsible to provide efficient and effective administrative and human resource support functions for the Regional Durable Solutions Secretariat (ReDSS) Ethiopia country unit. The Regional Durable Solutions Secretariat (ReDSS) is a coalition of 14 NGOs working in the search for durable solutions in East Africa. ReDSS Regional Secretariat is based in Nairobi with country units in Somalia and Ethiopia. It is a coordination and information hub that focuses on research and knowledge management, program support, capacity development, learning, and policy dialogue. For more information 
http://www.regionaldss.org/
.
Responsibilities: (
Support the organization and hosting of ReDSS trainings in Ethiopia and the region
Support the organization of learning events in Addis Ababa, Jijiga, and in the region
Contribute to, edit, and develop program reports for various audiences
Support the development of ReDSS publications and communication materials
Support the organization of ReDSS research and learning processes
Support the organization of ReDSS quarterly and annual meetings
Update ReDSS internal and external mailing lists and database
Support the coordination of research initiatives in line with ReDSS operational research priorities
Represent ReDSS and contribute to discussions and learning of durable solutions programming and policy
Assist in HR, financial management and monitoring of ReDSS budgets, expenditure, and compliance with donors' rules and regulations
Support ReDSS Ethiopia staff in administrative functions, including procurement processes, travel bookings, and reporting
Job Requirements
Experience and technical competencies: (include years of experience)
Minimum of 5 years of experience in similar positions, including in supporting the organization of events, meetings and workshops
Experience in financial management and program reporting
Knowledge of and experience with the context of displacement-related issues and the humanitarian / development nexus in Ethiopia
Required skills
Strong administrative and human resource skills with proven experience in providing support to programs or secretariats
Strong writing skills and ability to effectively document program learning and reporting
Strong demonstrable experience in admin roles and budget monitoring of projects within an NGO (local or international)
Excellent inter-personal facilitation and communication skills to build trusted relationships with a wide array of humanitarian and development partners, donors, Government agencies, etc.
Demonstrated ability to work in a multicultural environment and establish harmonious and effective working relationships, both within and outside the organization
Strong IT command, close familiarity with the maintenance and management of template-style websites and experience of applying ICT (information communications technology) to knowledge management
Flexibility, proactive engagement, ability to work under pressure and to demonstrate high tolerance for change, complexity and unpredictability
Education: (include certificates, licenses etc.)
Basic or advanced University degree in economics, accounting, finance or business administration, human resource or programme management
Languages:
Languages: (indicate additional languages required for the role e.g. French, Arabic,etc)
Fluent in spoken and written English and Amharic
All DRC roles require the post-holder to master DRC's core competencies:
Striving for excellence: Focusing on reaching results while ensuring efficient processes.
Collaborating: Involving relevant parties and encouraging feedback.
Taking the lead: Taking ownership and initiative while aiming for innovation.
Communicating: Listening and speaking effectively and honestly.
Demonstrating integrity: Acting in line with DRC's vision and values
Applying Instructions
Interested candidates who meet the required qualifications and experience are invited to submit updated CV and cover letter explaining their motivation and why they are suited for the post.
Only motivated applications that address the stipulated duties and meet the required qualifications, detailing the interest and value add of the candidate in a cover letter sent together with a CV, will be considered. Please Indicate your salary expectation in the cover letter.
We only accept applications sent via our online-application form on www.drc.dk under Vacancies.
Please forward the application and CV, in English through the stated website no later than August 23.
For general information about the Danish Refugee Council, please consult www.drc.dk.
Gender Equality: DRC is committed to achieving gender parity in staffing at all levels. In light of this, women candidates are particularly encouraged to apply to bridge the gender gap.
Equal Opportunities: DRC is an equal opportunity employer. We value diversity and we are committed to creating an inclusive environment based on mutual respect for all employees. We do not discriminate on the basis of age, sex, disability status, religion, ethnic origin, colour, race, marital status or other protected characteristics
We encourage only qualified Ethiopian Nationals to apply. DRC considers all applicants based on merit.
WARNING: Do not to pay any money to get a job. Please report fraudulent jobs to info@newjobsethiopia.com