Description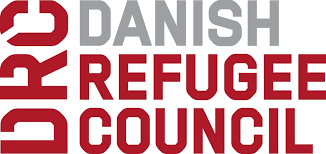 Title: Programme Assistant
Number of positions: Two (2)
Location:  Addis Ababa
Employment Category:  I2
Reporting To: Project Manager
Direct Reports: (NA)
Start of Contract & Duration:  12 Months
Posting date: February 18, 2021
INTRODUCTION
The Danish Refugee Council (DRC), an international non-governmental organization (NGO), has been providing relief and development services in the Horn of Africa since 1997. DRC promotes and supports solutions to the problems faced by refugees, internally displaced people (IDPs), and migrants. The organization has offices across the region, and has been operational in Ethiopia since 2009.  With funding from bilateral and multilateral donors, DRC is currently implementing a range of activities across Ethiopia and Djibouti, including WASH and shelter provision, child and youth protection, gender based violence response, awareness-raising of migration risks, protection monitoring of migration routes, and livelihoods support for returning migrants or those at-risk of migration.
PROJECT BACKGROUND
The Danish Refugee Council (DRC) is leading an international consortium to deliver a £21 million programme to protect would-be migrants and refugees from unsafe irregular migration through and from Ethiopia.  The 4-year programme, funded by the Foreign, Commonwealth, and Development Office (FCDO, UK), will address the barriers to reducing unsafe irregular migration from Ethiopia and ultimately reducing unsafe regular migration through and from Ethiopia, taking into consideration attention to the most vulnerable group -- women, girls and unaccompanied irregular migrants -- and coordination with key stakeholders.  The programme is anticipated to be innovative, cross-sectoral and solutions-oriented with strong emphasis on research, learning and adaptive management.
OVERALL PURPOSE OF THE ROLE:
The Assistant will be supporting implementation of EMP's activities in Addis Ababa information hub, targeting Eritrean Refugees. The Assistant work closely with peer mentors and supervise outreach workers to ensure the delivery of refugee youth resilience building activities as well as the operation of an information hub. Further, the Assistant will provide support to project cycle management and reporting with specific contributions in the area of youth urban refugee outreach.
RESPONSIBILITIES
Collaborate closely with the Coordinator and the Officer to design and implement relevant and responsive, rights-based activities that build upon the existing assets of the targeted refugee communities. Activities will emphasize Migration-related refugee outreach and engagement, with a particular emphasis on access to information and services.
Assist the Officer in ensuring high quality day-to-day technical management of the Information Hub and of activities to ensure strict adherence with international best practice standards, including the identification of protection risks and vulnerabilities, with acute awareness of issues related to gender, age and diversity.
Assist in the management of refugee peer mentors and incentive outreach workers, and support respectful and positive working relationships for the effective implementation of activities.
Support the Officer in overseeing project locations, including the management of staff and regular activity monitoring.
Identify training and capacity building opportunities for refugee incentive workers and ensure they are well versed in key concepts relevant to the context, DRC's code of conduct, accountability, and respectful dialogue with the refugee population.
Under the direction of the Officer, assist in related reporting for both internal and donor purposes. This will include providing weekly and monthly reports to the Coordinator supported by key monitoring and evaluation tools.
Provide ongoing general monitoring of the operating context to ensure relevance and accountability to DRC's beneficiary populations.
Maintain accurate and comprehensive files of activities, outputs, materials, and other relevant documentation.
Job Requirements
Experience and Technical Competencies: (include years of experience)
Minimum of 1 year of experience in an entry to mid-level position, preferably with experience in the field of humanitarian response working for an international NGO, UN agency or relevant ministry or local authority.
Experience working with mixed migrants, refugees, asylum seekers, and/or internally displaced persons, preferably on protection-related issues, using community mobilization and participatory approaches.
Strong planning, organization and problem-solving skills with ability to work both independently and within a team in a demanding work environment
 Education (include certificates, licenses etc.):
Bachelor's degree in development studies, social work and social sciences or other relevant field from a recognized institution
 Languages: (indicate fluency level)
Excellent verbal and written proficiency in Tigrinya, Amharic and English.
 All DRC roles require the post-holder to master DRC's core competencies:
Striving for excellence: Focusing on reaching results while ensuring efficient processes.
Collaborating: Involving relevant parties and encouraging feedback.
Taking the lead: Taking ownership and initiative while aiming for innovation.
Communicating: Listening and speaking effectively and honestly.
Demonstrating integrity: Acting in line with DRC's vision and values
Applying Instructions
 Interested candidates who meet the required qualifications and experience are invited to submit updated CV and cover letter explaining their motivation and why they are suited for the post.
 We only accept applications sent via our online-application form on www.drc.ngo under Vacancies.
Please forward the application and CV, in English through the stated website no later than March 3, 2021.
For general information about the Danish Refugee Council, please consult www.drc.ngo
Gender Equality: DRC is committed to achieving gender parity in staffing at all levels. In light of this, women candidates are particularly encouraged to apply to bridge the gender gap.
Equal Opportunities: DRC is an equal opportunity employer. We value diversity and we are committed to creating an inclusive environment based on mutual respect for all employees. We do not discriminate on the basis of age, sex, disability status, religion, ethnic origin, colour, race, marital status or other protected characteristics
We encourage only qualified Ethiopian Nationals to apply. DRC considers all applicants based on merit.
WARNING: Do not to pay any money to get a job. Please report fraudulent jobs to info@newjobsethiopia.com