Programme Assistant-Direct Assistance
Description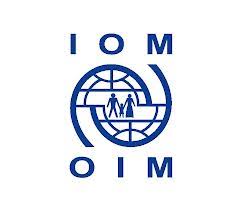 SPECIAL VACANCY ANNOUNCEMENT
Open to Internal & External Candidates
| | |
| --- | --- |
| Vacancy No. | IOM-SVN/0043/2020 |
| Position Title | Programme Assistant-Direct Assistance |
| Duty Station | Metema, Moyale, Semera, Ethiopia |
| Classification | G5 |
| Type of Appointment | SVN, Six months with possibility of extension |
| Estimated Start Date | As soon as possible |
| Posting Period | 16.07.2020-07.08.2020 |
About IOM
IOM Ethiopia's Migration Management Unit (MMU) works closely with the Government of Ethiopia (GoE) to improve migration management and governance including countering trafficking in persons (TiP) and smuggling of migrants (SoM) and promoting regular labour migration channels as well as the migration-development nexus. In response to the challenges posed by irregular migration, TiP and SoM, MMU implements programmes with a focus on migrant protection and assistance including assisted voluntary return and reintegration (AVRR), voluntary humanitarian return (VHR), counter-trafficking (CT), humanitarian assistance to migrants in situations of vulnerability. In order to promote better migration governance and to foster the developmental potential of migration, MMU also works on technical cooperation and capacity building of government and non-government stakeholders with migration management mandates, labour migration and human development (LHD), and immigration and border management (IBM). The diversity of its programming makes it crucial for MMU to ensure the mainstreaming of crosscutting issues such as migrant protection and the adoption of a right-based approach throughout the project cycle.
IOM established Migration Response Centres (MRCs) to provide direct and lifesaving assistance to migrants stranded in migration transit areas. The MRC also works to build the capacity of the Government of the Federal Democratic Republic of Ethiopia to respond to protection challenges in mixed migration contexts and to establish systems to identify and refer migrants in need of specialized services.
General functions:
Under the overall supervision of the Programme Manager, Migrant Protection and the direct supervision of the Senior Programme Assistant – Direct Assistance, the incumbent will support the Migration Management Unit in implementing MRC initiatives. He/she will:
Core Functions / Responsibilities:
1.      Assist in research related activities on migration patterns and trends in MRC locations and border exit points
2.       Initiate, update, follow-up and proceed with the payment of local consultancy contracts. Coordinate with HR to ensure that all steps are being followed from the hiring step until the payment of the consultancy fees is done
3.      Provide logistical and administrative support for planning, implementation and monitoring of all activities at the MRC.
4.      Facilitate referral and transportation of migrants to the MRC and reintegration to their community.
5.      Coordinate  the reception and registration of migrants at the MRC, including completing registration forms and orienting migrants on services offered.
6.      Draft correspondence and reports relating to registration migrant assistance activities in the MRC, when required
7.      Ensure the provision of MRC services such as meals, Non-Food Items, referrals to service providers, information, etc.
8.      Collaborate with protection staff and/or partners in the delivery of assistance to migrants in vulnerable situations.
9.      Verify that MRC beneficiary data is collected, communicated and securely stored as per IOM procedures.
10.  Support the maintenance of working relationships and liaison with multiple counterparts including government and non-governmental organizations, regional authorities, and other stakeholders as appropriate and aimed at strengthening coordination.
11.  Report any problems to the Senior Programme Assistant and assisting in resolving any problems that may arise at the MRC.
12.  Perform such other duties as may be assigned.
Job Requirements
Required Qualifications and Experience
Education
Bachelor degree or higher in development studies, sociology, social work, law or other social sciences from an accredited academic institution
Experience
·         Five years of relevant professional work experience providing direct assistance or services to populations such as migrants, refugees, beneficiaries of social safety programmes.
·         Ability to establish and maintain professional boundaries in working with beneficiaries.
·         Demonstrates a positive attitude, self-motivation, organization, resourcefulness while being team client oriented.
·         Ability to respond to emergency situations effectively.
·         Working familiarity with Microsoft Office, with proven experience in Word, Excel and Power point.
Languages
·         Fluency in English and Amharic (oral and written).
·         Working knowledge of other Ethiopian local languages is an advantage
Competencies
The incumbent is expected to demonstrate the following values and competencies;
Values - all IOM staff members must abide by and demonstrate these three values:
·         Inclusion and respect for diversity: respects and promotes individual and cultural differences; encourages diversity and inclusion wherever possible.
·         Integrity and transparency: maintains high ethical standards and acts in a manner consistent with organizational principles/rules and standards of conduct.
·         Professionalism: demonstrates ability to work in a composed, competent and committed manner and exercises careful judgment in meeting day-to-day challenges.
Core Competencies – behavioural indicators level 3
·         Teamwork: develops and promotes effective collaboration within and across units to achieve shared goals and optimize results.
·         Delivering results: produces and delivers quality results in a service-oriented and timely manner; is action oriented and committed to achieving agreed outcomes.
·         Managing and sharing knowledge: continuously seeks to learn, share knowledge and innovate.
·         Accountability: takes ownership for achieving the Organization's priorities and assumes responsibility for own action and delegated work.
·         Communication: encourages and contributes to clear and open communication; explains complex matters in an informative, inspiring and motivational way.
Other
Any offer made to the candidate in relation to this vacancy notice is subject to funding confirmation.
Appointment will be subject to certification that the candidate is medically fit for appointment and verification of residency, visa and authorizations by the concerned Government, where applicable.
Only candidates residing in either the country of the duty station or from a location in a neighbouring country that is within commuting distance of the duty station will be considered. In all cases, a prerequisite for taking up the position is legal residency in the country of the duty station, or in the neighbouring country located within commuting distance, and work permit, as applicable.
Applying Instructions
Interested candidates are invited to submit their application/ motivation  letter enclosed with only detail CV written in English  via our e-mail address RECADDIS@IOM.INT, by Aug 7th, 2020 at the latest, referring the position title and Vacancy number in the subject line of your email; no photocopies of educational/training certificates is required at this stage; applicant who doesn`t follow the required application procedure will automatically be disqualified from the competition.
Only shortlisted candidates will be contacted.
We strongly encourage qualified women to apply!
WARNING: Do not to pay any money to get a job. Please report fraudulent jobs to info@newjobsethiopia.com