Programme Assistant – Energy and Low Carbon Development Projects
Description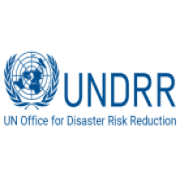 Support to formulation and follow-up of implementation of projects;
Support to management and quality assurance for programmes in areas assigned;
Administrative support to the Programme Units;
Support to resource mobilization;
Facilitation of knowledge building and knowledge sharing.
Collection, analysis and presentation of background information for preparation CPAP, AWP, projects effective application of RBM tools and establishment of management targets (BSC);
Acquisition of background information for formulation of country programme in areas assigned, draft project documents, work plans, budgets, proposals on implementation arrangements.
Creation of a project in Atlas, preparation of required budget revisions, revision of project award and project status, determination of unutilized funds, operational and financial close of a project;
Provision of advice and guidance to implementing agencies on routine implementation of projects;
Presentation of information for audit of NEX projects, supports implementation of audit recommendations;
Support  in the M & E, acquisition of progress reports (both financial and substantive) from IPs;
Provide the necessary support in the drafting of budget revisions;
Follow-up project implementation and ensure that fund advances are timely used and reported upon.
Preparation of non-PO vouchers for development projects;
Maintenance of the internal expenditures control system that ensures that vouchers processed are matched and completed, transactions are correctly recorded and posted in Atlas;
Timely corrective actions on unposted vouchers, including the vouchers with budget check errors, match exceptions, unapproved vouchers;
Creation of requisitions in Atlas for development projects, register of goods receipt in Atlas;
Making budget check for requisitions, POs and vouchers;
Verification of direct payment requests against the annual work plan and the budget, based on verification checklist.
Review of contributions agreement, managing contributions in Atlas;
Collection of relevant info for resource mobilisation.
Support in the preparation of project stories tin order to share knowledge on practices and enhance visibility;
Sound contributions to knowledge networks and communities of practice.
Demonstrates commitment to UNDP's mission, vision and values;
Displays cultural, gender, religion, race, nationality and age sensitivity and adaptability.
Shares knowledge and experience;
Actively works towards continuing personal learning, acts on learning plan and applies newly acquired skills.
Ability to perform a variety of specialized tasks related to Results Management, including support to design, planning and implementation of programme, managing data, reporting;
Ability to provide input to business processes re-engineering, implementation of new system, including new IT based systems;
Good knowledge of Results Management Guide and Toolkit
Focuses on result for the client and responds positively to feedback;
Consistently approaches work with energy and a positive, constructive attitude;
Remains calm, in control and good humored even under pressure;
Demonstrates openness to change and ability to manage complexities.
University Degree in Business or Public Administration, Economics, Political Sciences, Social Sciences and related fields would be desirable, but it is not a requirement.
2 years of relevant administrative or programme experience is required. Experience in the usage of computers and office software packages (MS Word, Excel, etc) and advance knowledge of spreadsheet and database packages, experience in handling of web based management systems.
Fluency in English and language of the duty station.
Important applicant information
All posts in the SC categories are subject to local recruitment.
Applicant information about UNDP rosters
Note: UNDP reserves the right to select one or more candidates from this vacancy announcement.  We may also retain applications and consider candidates applying to this post for other similar positions with UNDP at the same grade level and with similar job description, experience and educational requirements.
Workforce diversity
UNDP is committed to achieving diversity within its workforce, and encourages all qualified applicants, irrespective of gender, nationality, disabilities, sexual orientation, culture, religious and ethnic backgrounds to apply. All applications will be treated in the strictest confidence.
Scam warning
The United Nations does not charge any application, processing, training, interviewing, testing or other fee in connection with the application or recruitment process. Should you receive a solicitation for the payment of a fee, please disregard it. Furthermore, please note that emblems, logos, names and addresses are easily copied and reproduced. Therefore, you are advised to apply particular care when submitting personal information on the web.
Contract Duration: One year with a possibility of extension
WARNING: Do not to pay any money to get a job. Please report fraudulent jobs to info@newjobsethiopia.com