Programme Associate – (School Feeding) Seconded to Oromia /Afar BoE (Re- advertised), Fixed Term G6,Nazareth/Semera
Description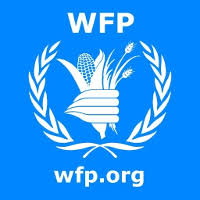 ABOUT WFP
The World Food Programme (WFP) is United Nations frontline agency in the fight against hunger, WFP is continually responding to emergencies. We save lives by getting food to the hungry fast. But WFP also works to help prevent hunger in the future. We do this through programmes that use food as a means to build assets, spread knowledge and nurture stronger, more dynamic communities. This helps communities become more food secure. On average, WFP aims to bring food assistance to more than 80 million people in 80 countries.
WFP Ethiopia is working with the Government and humanitarian partners to strengthen the resilience of Ethiopia's most vulnerable population and to chart a more prosperous and sustainable future for the next generation. The Country Office also supports programmes that use food assistance to empower women, transform areas affected by climate change and keep children in school. It aims to contribute to Ethiopia's five-year development agenda, the Growth and Transformation Plan (GTP), through which the Government combats food insecurity.
ABOUT MCGOVERNDOLE PROJECT
WFP School Feeding Unit have received a confirmation from USDA - McGovern-Dole Food for Education Program to undertake school feeding and technical assistance project for four years period to enable the Ethiopian Government to transit towards national ownership of school meals program.  The project will be covering around 185,693 primary school children in Afar and Oromia Regions.  The regions are mainly pastoralists who live in a marginalized environment and whose livelihood is exposed to the vagaries of climate and harsh environmental conditions and suffers from law participation into schooling and education.
ORGANIZATIONAL CONTEXT
This job is found in WFP Ethiopia Country Office, seconded to Oromia and Afar Regional BoE. Job holder reports to Programme Coordinator under the general guidance of Head of school feeding unit. S/he will work closely with the regional SIP Directorate Director at Oromia regional BoE and WFP Adama /Semera sub office for the day today operational matters. At this level, job holder demonstrates responsibility and initiative to respond independently to queries with the general guidance of Head of school feeding unit.  There is a requirement to use judgment in dealing with unforeseen problems on a daily basis. Job holder typically is responsible to manage and effective implementation of all school feeding components in the region
JOB PURPOSE
 To provide effective specialized support and technical assistance to Bureau of Education to strengthen institutional capacity to manage school feeding effectively and meet the objectives of school feeding activity and food assistance needs for the respective assigned region. S/he will be responsible for any school meal related issue implemented in the regions.
KEY ACCOUNTABILITYS (not all-inclusive):
1.      Provide technical support to the regional Bureau of Education and assist in the implementation of school feeding activities at region level
2.      Provide project management support to the school feeding program to ensure that the various activities are performed within the established targets, policies and procedures
3.      Prepare a range of reports and data analysis related to school feeding activities and highlight issues ensuring deliverables adhere to corporate standards and quality control
4.      Ensure and/or perform accurate, timely recording of data on school feeding activities and consistency of information presented to stakeholders
5.      Liaise with external and internal counterparts to support effective collaboration, implementation and monitoring of school feeding activities
6.      Coordinate and communicate with local partners, NGOs and regional government mainly the BoE to perform analyses and to ensure efficient delivery of the programme
7.      Collaborate with the regional education cluster and regional disaster risk management in the preparation of emergency school feeding response plan and advocate the agenda within the region
8.      Create a good system for the school feeding activities at the regional BoE to ensure government ownership and smooth transition of programme
9.      Act as a point of contact for resolution of a range of operational queries and problems with regards to the school feeding activities.
10.  Providing practical advice and guidance, to delivering programme objectives to the agreed standards and deadlines
11.  Providing advice and guidance to the regional counterparts to attain the objectives programme as per the agreed standards and deadline
12.  Follow standard emergency preparedness practices to ensure WFP and the government are able to quickly respond and deploy needed resources to affected children at the onset of the crisis
13.  Coordinate school feeding activities to ensure effective implementation in the region
14.  Advise the SIP Directorate at regional level to enable government led school meal programme agenda are incorporate in the regional BoE plan and implement at scale
15.  Organize field visits, analyses the situation in collaboration with the regional BoE and WFP Sub Office to identify challenges in the programme implementation to take timely correction actions and recommend possible solutions
16.  Provide support to the region in preparing the annual and bi-annual plan, implementing of the school feeding, facilitating food procurement, delivering of the commodities on time, provision of Non-Food Items, and the school kitchens and fuel-efficient stoves construction etc
17.  Regularly monitor, update and track data related to the school feeding issues, commodity pipelines, follow the timely delivery of commodities and ensure effective implementation of the programme
18.  Identify school feeding capacity gap in the region and provide training to the region, district and school level to ensure effective programme management
19.  Facilitate and led the monthly and quarterly school feeding coordination meetings with government and partners
20.  Lead and facilitate the school feeding network forums and AU Africa Days of School feeding in the assigned region
21.  Work with BoA, BoFEC, cooperative unions, regional cooperatives agency and other key stakeholders to strengthen the capacity of smallholder farmers to supply for Home Grown School Feeding and ensure development food procurement system is in place
22.  Ensure satisfactorily any additional duties, as required by the supervisor
Job Requirements
STANDARD MINIMUM QUALIFICATIONS:
Education: Completion of secondary school education. A post-secondary certificate in the related functional area.
Experience : Six (6) years of progressively responsible support work experience in school feeding programme operations, nutrition, emergency responses or education related programme including at least three years at preferably at regional level. Experience working on capacity building and technical assistance to the government and prior coordination role will have an added advantage
Language: Fluency in both oral and written communication in English required. Knowledge of the duty place is an added advantage.
Applying Instructions
 WFP is an equal opportunity employer. Female candidates meeting the above qualifications are encouraged to apply on-line through WFP recruitment website.
This VA is open ONLY to Ethiopian Nationals.
 Public access: http://www1.wfp.org/careers/job-openings
WFP staff access: http://newgo.wfp.org/services/e-recruitment
Please note that WFP does not charge a fee at any stage of the recruitment process. Only qualified candidates will be contacted.
WARNING: Do not to pay any money to get a job. Please report fraudulent jobs to info@newjobsethiopia.com