Programme Coordination Lead – Education Cannot Wait (ECW) Multi-Year Resilience Programme
Description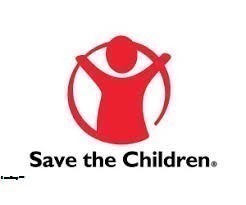 Programme Coordination Lead - Education Cannot Wait (ECW) Multi-Year Resilience Programme (MYRP) - (National/International) - ( 200001XU )
Programme Coordination Lead - Education Cannot Wait (ECW) Multi -Year Resilience Programme (MYRP)
Background
The Education Cannot Wait (ECW) funded Multi-Year Resilience Programme (MYRP 2020-2023) aims to improve learning through equitable access, crisis-sensitive and quality relevant education for 745,997 emergency-affected children (380,418 boys, 365,579 girls (including children living with disabilities) in 44 prioritised Woredas in Ethiopia.
The MYRP, through Seed Funding from ECW will initially focus interventions on addressing the critical educational needs of 60,487 out of school displaced children (30,717 boys, 29,770 girls) in 81 schools, 17 Woredas and 3 regions (Amhara, Oromiya and Somali).
A 'whole of school' approach will be pursued in targeted areas through interventions that will expand access, improve quality and relevance of education, promote retention and transition of learners, and resilience of school communities. School-based interventions will be supported by system-strengthening efforts at all levels of the sector. Relevant capacities of key stakeholders (education sector officials, school management, teachers, community members, learners) will be developed to strengthen conflict and disaster risk sensitivity of education. Key aspects of the education sector (data management, planning, teaching-learning classroom practices, parental-community engagement, school-based early warning systems) will be supported to promote resilience of the sector, institutions, and communities through education.
Role/Purpose:
The Programme Coordination Lead for the Education Cannot Wait (ECW) funded MYRP programme will work with a number of partners mainly The Federal Ministry of Education, UNICEF, SCI, other local and international NGOs and UN agencies that will be involved in programme implementation.
The Programme Coordination Lead will lead the MYRP Coordination Unit, which will be responsible for: (i) overall coordination of MYRP, (ii) resource mobilization and advocacy; (iii) coordination of steering committee meetings; (iv) overall monitoring, review and reporting processes of the programme, and (v) ensuring a harmonized approach across the entire programme.
The position will technically guide and advise programme implementation ensuring that it is of high quality and aligned with national education standards and programmes. The role-holder will also be responsible for aligning the programme to the Education Clusters emergency response especially in establishing and maintaining inter-agency coordination mechanisms and guiding research and evaluations.
Given the emergency nature of the programme and areas of intervention, the role holder will be expected to work outside the normal role profile and be able to vary working hours accordingly.
SCOPE OF ROLE:
Reports to: The post holder will report to the Grantees; Save the Children and UNICEF and the The Ministry of Education with a dotted line relation ship with MYRP Steering Committee.
Staff reporting to this post: 2
Direct: 2
Indirect :
Budget Responsibilities: Yes
Role Dimensions: communication and relationship management with a wide range of stakeholders, including the Federal Ministry of Education , UNICEF as Grantee, NGO partners, Regional Education Bureaus, the Education Cluster, the Sub-National Education Cluster, teachers, parents, learners and affected communities.
KEY AREAS OF ACCOUNTABILITY :
The MYRP Program Coordinatoion Lead will be accountable for the following areas of work, reporting to the MYRP Steering Committee, and in conjunction with two team members: (Reporting and Communications Coorinator and M&E Specialist)
Programme Quality, Monitoring and Evaluation:
Liaise with all relevant stakeholders, including the Education Cluster, local government offices and the various committees and units established within the MoE to support MoE's overall leadership of the MYRP
Ensure that the education programme is implemented by partners to a high technical quality and standard, aligned to and utilising inter-agency, national and global education standards with particular focus on Education in Emergencies.
Consolidate progress updates on implementation of the MYRP for the Steering Committee, including achievements and gaps, and prepare related reports and periodic updates for dissemination to relevant stakeholders
Prepare recommendations on updates /revision of the MYRP on an annual basis in consultation with concerned stakeholders (including the ECW Seed funding Grantees and Education Cluster) for review and approval by the Steering Committee
Ensure that MYRP planning is based on the experience of implementation as well as changes in the country context.
Monitoring and Evaluation - set up a Monitoring and Evaluation framework and system for the MYRP, building on existing systems within the MoE, Education Management Information System (EMIS) and inputs from the Education Cluster and ECW Seed funding Grantees. In addition, manage the delivery of the MYRP Baseline and End line for the overall plan.
Conduct monitoring visits of programme implementation and identify areas in need of support and follow-up; support partners to implement corrective actions.
Work with the M&E specialist to ensure that the monitoring and evaluation system is supportive of quality implementation and recommendations are implemented in line with quality standards.
Develop and oversee Quality Benchmarks for the Education Cannot Wait programme.
Ensure that programme implementation is gender sensitive and gender responsive (considering needs and conditions of girls, boys, women and men).
Ensure that that sex disaggregated data relevant to country programme are provided as integral part of programming.
Ensure the programme reaches and reports on the most marginalised groups especially children with disabilities
Programme monitoring and evaluations effectively conducted to improve programme performance, and programme status reports are prepared on time.
Advocacy, resource mobilisation and representation
Undertake key advocacy with a range of donors in order to mobilize further investment in the $165m MYRP plan
Deliver advocacy briefs and other documents as needed, in support of MYRP resource mobilization and delivery
Represent the MYRP Steering Committee within the education and wider humanitarian and development sectors, in consultation with the MYRP Steering Committee, MoE and the Education Cluster.
Support to the MYRP Steering Committee:
Support the Steering Committee in its coordination and oversight role to the whole MYRP, including:
Providing secretarial support to the Steering Committee (with the Information and Communications Coordinator), including organising Steering Committee meetings, sending invitations for meetings, preparing meeting minutes and other required documentation, ensuring that Steering Committee members are furnished with all pertinent information in a timely manner, maintaining updated lists of contacts, maintain records and archive information pertinent to the Steering Committee, and providing other related administrative support for the Steering Committee to implement its roles;
Ensure that decisions made by the Steering Committee are communicated through appropriate channels to other relevant stakeholders including MoE, ECW Seed funding Grantees, and Education Cluster
Training & Capacity Development:
Oversee the development of technical training packages for the field and programme staff with focus on education in emergencies
Coordinate the field testing, monitoring and redesign of technical training packages accordingly
Facilitate training and capacity development for partner staff and field level government partners and beneficiaries.
Strengthen the capacity of the Ministry of Education and the Education Cluster to respond to emergencies. This includes supporting coordination mechanisms, data collection and advocacy.
Coordination, information and learning
Support coordination in order to insure the MYRP is aligned with and informed by the education sector and its stakeholders - specifically supporting the linkages between the following stakeholders in relation to the delivery of the MYRP: the Steering Committee, concerned government agencies, local government offices, relevant committees and units within MoE, relevant humanitarian and development actors, existing coordination systems at national, district, and refugee settlement.
Undertake the collection, processing, and analysis of relevant data on the education in crisis contexts in Ethiopia, and produce standardized information products in collaboration with other key sectors and stakeholders
Document and disseminate learning, best practice, ways of working, innovations and technical approaches that relate to the MYRP and the EiE response, in conjunction with the Education Cluster, ECW Seed funding Grantees, other Grantees (if applicable), MoE and other education sector stakeholders
Ensure that the Multi-Year Resilience Programme and the Education Cannot Wait are supporting and strengthening existing EiE coordination mechanisms and the Education Cluster.
Identify opportunities and materials that will support communication and advocacy work of Education in Emergency.
BEHAVIOURS (Values in Practice)
Accountability:
Holds self accountable for making decisions, managing resources efficiently, achieving and role modelling values of the Grantees- Save the Children and UNICEF
Holds the team and partners accountable to deliver on their responsibilities - giving them the freedom to deliver in the best way they see fit, providing the necessary development to improve performance and applying appropriate consequences when results are not achieved.
Ambition:
Sets ambitious and challenging goals for themselves and their team, takes responsibility for their own personal development and encourages their team to do the same
Widely shares their personal vision for Save the Children, engages and motivates others
Future orientated, thinks strategically and on a global scale.
Collaboration:
Builds and maintains effective relationships, with their team, colleagues, Members and external partners and supporters
Values diversity, sees it as a source of competitive strength
Approachable, good listener, easy to talk to.
Creativity:
Develops and encourages new and innovative solutions
Willing to take disciplined risks.
Integrity:
Honest, encourages openness and transparency; demonstrates highest levels of integrity
Occasional Duties: Perform any other duties as may be assigned from time to time by the Grantees or the MYRP Steering Committee.
In order to be successful you will bring/have: QUALIFICATIONS
Minimum level, Masters degree in a relevant field (Education, social work, social science etc.)
Training in Humanitarian programming is an added advantage.
EXPERIENCE AND SKILLS
Essential
10 years of relevant progressive experience, out of which 5 years in managerial positions. considerable experience in contributing to the development of organizational strategies, policies, guidelines and work processes
Excellent knowledge of education in emergencies programming and links to long-term programming, including standards, policies, frameworks, and relevant networks and stakeholders.
Experience designing and conducting training and capacity building activities
Strong experience working in a partnership model and establishing and maintaining coordination and communication systems at inter-agency level and with the Education Cluster, and other clusters (mainly child protection and WASH).
Highly developed interpersonal and communication skills including influencing, negotiation, coaching and capacity building as well as ability to work with culturally diverse teams.
Excellent skills in results based management. as well as strong communication and data visualization skills are considered an asset.
Experience with data sources, data assessment, and data analysis, particularly related to data on children and women are considered an asset
Experience working with donors.
Cultural awareness and ability to work well in both international and local environment with people from diverse backgrounds and cultures.
Fluency in English, both verbal and written.
Commitment to Save the Children and UNICEF values.
Willingness and availability to travel, including to remote and emergency locations and often at short-notice
Desirable
Background in child safeguarding and protection in education environments
Additional job responsibilities
The duties and responsibilities as set out above are not exhaustive and the role holder may be required to carry out additional duties within reasonableness of their level of skills and experience.
Equal Opportunities
The role holder is required to carry out the duties in accordance with the SCI Equal Opportunities and Diversity policies and procedures.
Child Safeguarding:
We need to keep children safe so our selection process, which includes rigorous background checks, reflects our commitment to the protection of children from abuse.
Health and Safety
The role holder is required to carry out the duties in accordance with SCI Health and Safety policies and procedures.
We offer a competitive package in the context of the sector. This role is offered on the basis of national terms and conditions only.
The Organisation
We employ approximately 25,000 people across the globe and work on the ground in over 100 countries to help children affected by crises, or those that need better healthcare, education and child protection. We also campaign and advocate at the highest levels to realise the right of children and to ensure their voices are heard.
We are working towards three breakthroughs in how the world treats children by 2030:
No child dies from preventable causes before their 5th birthday
All children learn from a quality basic education and that,
Violence against children is no longer tolerated
We know that great people make a great organization, and that our employees play a crucial role in helping us achieve our ambitions for children. We value our people and offer a meaningful and rewarding career, along with a collaborative and inclusive environment where ambition, creativity, and integrity are highly valued.
Applying Instructions
Application Information:
Please attach a copy of your CV and cover letter with your application, and include details of your current remuneration and salary expectations. A copy of the full role profile can be found at https://stcuk.taleo.net/careersection/ex/jobsearch.ftl
We need to keep children safe so our selection process, which includes rigorous background checks, reflects our commitment to the protection of children from abuse.
All employees are expected to carry out their duties in accordance with our global anti-harassment policy.
Location: Addis Ababa
Employee Status: Contingent
Closing Date: Apr 4, 2020
WARNING: Do not to pay any money to get a job. Please report fraudulent jobs to info@newjobsethiopia.com