Description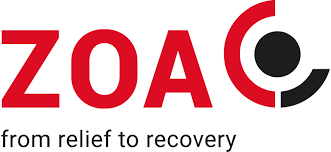 About ZOA
ZOA works with committed and motivated staff in serving millions of people affected by poverty, disaster, injustice and conflicts. Through the efforts of our dedicated staff, we are able to bring Signs of Hope and to support people who suffer due to armed conflict or natural disasters by helping them to rebuild their livelihoods.
We value our employees and offer a wide range of benefits to meet the specific needs of our staff and their families.
Purpose:
The key responsibilities of this position is to ensure the smooth implementation of ZOA's Gambella programme, supporting positive working relationships with ZOA's partners in the area, and leading the team to guarantee that all stages of project cycle management, including budgeting, delivery, integration with programme planning, monitoring and reporting are undertaken in a timely manner. Engagement with government agencies and other stakeholders, as well as supporting programme development and grant acquisition are also key duties.
Typical Responsibilities - Key end Results of the Position: *
Pro-actively organize and conduct needs assessments, beneficiary engagement exercises, surveys and focus group discussions in collaboration with ZOA's Regional Programme Manager;
Under the supervision of ZOA's Regional Area Programme Manager, directly manage the implementation of ZOA's Gambella programme, ensuring that activities are implemented, that planned meetings take place, that high quality and accurate narrative and financial reports are submitted on time;
Ensure that all planned activities are implemented within agreed budget parameters;
Produce and compile internal reports, including coordination and reporting on the project areas;
Initiate and coordinate planned Monitoring, Evaluation, Accountability and Learning (MEAL) activities in the Gambella programme;
Ensure programmatic documents are complete, current, and stored appropriately
Minimize the organization's exposure and risk.
Communication
Compile and submit internal and external, technical and progress reports to the line manager;
Ensure clear channels of communication within the program staff team in the programme area and with the regional office;
Be available during working hours to respond to any queries from ZOA colleagues and other relevant stakeholders and to respond in a timely and accurate manner;
Develop and maintain partnerships with the government offices stakeholders and collaborators within the programme area;
Participate in the project management, monitoring and analysis of output and outcome indicator;
Keep the project team well informed of changes within the organization and also information's related to general environment;
To alert the Regional Area Programme Manager and/or ZOA senior managment of any serious adverse events that could impact on the programme;
Financial Management
Develop project activity budget, work plan and expenditure forecasts, for submission to the Regional Programme Manager and ZOA's Director of Operations;
Develop monthly activity related financial budget and project expenditure forecasts;
Submit punctual monthly expenditure report according to donor guidelines;
Review timely monthly financial report on correct bookings and correctness;
Responsible for field expenses and field financial management ensuring strictly standards, rules and procedures provided;
Guarantee that all ZOA and relevant donor procurement guidelines are adhered to at all times;
Ensure the proper management of all ZOA vehicles and motorbikes and associated expenses;
Ensure all programme legal documents are complete and up to date;
Manage programme budget to ensure funds are responsibly utilized as allocated.
Operations and Security
Implement and improve systems for transparent and sound project implementation;
In charge of project related logistics and financial management at the field office, ensuring strict adherence to donor and ZOA  rules & regulations;
Supervise, manage, and monitor all programme related operations ensuring timely and cost-efficient delivery of all ordered goods in all the field locations;
Ensure compliance with standard policies and procedures;
Coordinate activities by scheduling work assignments, setting priorities, and facilitating the implementation of the activities;
Ensuring the security and care of ZOA  properties and goods entrusted to ZOA by others
Authority
The Programme Coordinator is authorized and accountable within the framework and limits defined as follows:
Implementation of the ZOA Gambella Programme as set out in ZOA's formal documents, including ZOA Ethiopia's Management Charter;
Line Management of the local program team, according to ZOA policies and procedures.
The Programme Coordinator is line managed by the Regional Area Manager.
III.        Contacts
External contact
Local Government Agencies;
Local Development Agencies (UN, NGOs etc)
Traditional Authorities.
Internal contacts
 ZOA Regional Programme Manager
ZOA Manager of Programme Quality
Local staff;
IV. Supervises
Project coordinators and senior project/program officers
Job Requirements
V. Competencies
Qualifications and Experience:
Degree qualification in livelihoods, WASH, natural resource management, community development or related courses
Complementary training in humanitarian action, rural development, food security, WASH  will be an added advantage
At least 3 years of experience in the field implementation of food security, livelihoods, WASH  and natural resource management projects in relief and/or post-conflict settings in national or international NGO
Have an excellent understanding of project documents including the log frame, M&E plan and work plan
Excellent knowledge of spoken and written English. Fluency in Somali Language  is strongly desired
Skills/Attitude
Strong personal initiative and learning capacity
Strong analytical, facilitation, teamwork and interpersonal skills
Problem resolving capacity and autonomy
Organized and capable of prioritizing
Excellent written communications and a strong ability to produce high-quality reports
Applying Instructions
If you are interested in this position, please apply via ethiojobs.net by sending your CV and a motivation letter indicating your suitability for this position to before the due date
Please provide at least 3 references related to your previous employment listed in your CV or motivation letter.
Only selected candidates will be contacted and invited to participate in the process of recruitment. It is our aim to inform candidates of their status in the recruitment process within 4 weeks after the vacancy has closed. A written test will be part of the recruitment procedure. Documents that do not match the profile above will not be considered. Internal candidates will have priority, in case of similar results.
WARNING: Do not to pay any money to get a job. Please report fraudulent jobs to info@newjobsethiopia.com