Programme Finance Manager, CSSP2- Ethiopia
Description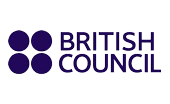 The British Council builds connections, understanding and trust between people in the UK and other countries through arts and culture, education and the English language. We work in two ways – directly with individuals to transform their lives, and with governments and partners to make a bigger difference for the longer term, creating benefit for millions of people all over the world. We help young people to gain the skills, confidence and connections they are looking for to realise their potential and to participate in strong and inclusive communities. We support them to learn English, to get a high-quality education and to gain internationally recognised qualifications. Our work in arts and culture stimulates creative expression and exchange and nurtures creative enterprise. We connect the best of the UK with the world and the best of the world with the UK. These connections lead to an understanding of each other's strengths and of the challenges and values that we share. This builds trust between people in the UK and other nations which endures even when official relations may be strained. We work on the ground in more than 100 countries. In 2019-20 we connected with 80 million people directly and with 791 million overall, including online and through our broadcasts and publications.
Programme Finance Manager, CSSP2- Ethiopia Role Purpose
To manage all financial and commercial aspects of the Civil Society Support Programme Phase 2 (CSSP2 Programme) to agreed client contractual and corporate standards. The post holder will lead on the development, delivery and oversight of systems and processes that are responsive to evolving programme requirements and support financial, commercial and budgetary management and asset inventory tracking. Whilst reporting to the Regional Commercial Finance Manager, the post holder will work closely with the CSSP Programme Manager.
Main opportunities and challenges for this role:
The ideal candidate will have vast experience in financial management control, financial reporting, compliance and risk mitigation. The person will be a self-starter and be able to work independently and manage challenges systematically with minimum direct supervision. They will have oversight of day to day financial management and finance management capacity building to reduce risk. The person will have clear understanding of project management, financial monitoring and reconciliation against the contract budget, to provide commercial forecasts and to respond to British Council and client requests.
Main accountabilities but not limited to the following:
 You will have experience in team management and the ability to build and maintain relationships with internal and external stakeholders as you will maintain day to day relationship with DFID finance and project management teams, including the negotiation of key authorities for management and disbursement of funds and the full recovery of disputed items.
You will manage the efficiency and effectiveness of programme financial systems, procedures and strategies that are aligned to corporate, client and statutory standards and meet contractual obligations
You will be responsible for producing quality and timeliness of programme financial information, statements, invoices and reports in line with both the DFID financial year (January – December) and the contract implementation year (August – July).
You will also be responsible for the forecasting of programme budgets and the preparation of monthly, quarterly and annual reports and the preparation of invoices, ensuring that items are properly expended, reported and billed.
Financial management education and compliance monitoring across the programme team, including consortium partner staff members as necessary
You will have oversight of the programme bank account (once established)
And management of the payment by results mechanism, ensuring optimum recovery of the 31% (by contract value) PbR funds.
You will also be responsible for the management of the £1.4m anticipated profit share fund, including profit share calculations and disbursement of profits on a basis that reflects ongoing PbR or other financial risks.
Some of the key deliverable for this role
A documented set of programme specific financial procedures and processes that apply British Council corporate standards to the CSSP2 operating context in ways that are efficient, effective and compliant with programme delivery schedules, client requirements and, critically, payment by results criteria
Regular accurate and timely financial management highlight reports (covering progress to date, value for money and risk as well as key performance indicator analysis as grant disbursement and reconciliation levels, consortium income realisation and any forecast variances) upon which to base key programming decisions.
Quality assured client financial forecasts, statements of account, financial management narratives and value for money reports.
Quality assured internal forecasting, cashflow, risk, control, compliance and progress to plan returns in line with the corporate schedule.
Rigorous but efficient checks and balances to assure financial management quality across central and regional delivery hubs in a multi-disciplinary matrix management environment.
You will work under the CSSP2 Programme Manager and will make a major contribution to the successful delivery and management of the project, and also ensure effectively manage of resources for project activity which include business processes as well as financial, physical, human resources and have the ability to identify and mitigate risk using the corporate risk management framework. As with any business that experiences peaks and troughs of activity, there is likely to be a need to work outside office hours from time to time.
Pay band: 8
Department: EE&S
Contract type: Fixed Term
Duration: One Year
Additional Information: Role holder must have existing rights to live and work in the country the role is based.
Closing Date: 11 July 2021 applications will close 23:59 Nigeria Time
Equality Statement
The British Council is committed to a policy of equality and to valuing diversity and is keen to reflect the diversity of the societies in which we work at every level within the organisation. We welcome applications from all sections of the community. We aim to abide by and promote equality legislation by following both the letter and the spirit of it to avoid unjustified discrimination, recognising discrimination as a barrier to equality of opportunity, inclusion and human rights. All staff worldwide are required to ensure their behaviour is consistent and our policies.
The British Council has Disability Confident Employer Status. We offer a guaranteed interview scheme for disabled applicants who meet the essential criteria for the role. Applicants are encouraged to highlight any specific requirements or adjustments needed to enable participation in the recruitment process.
The British Council is committed to safeguarding children, young people and adults who we work with. We believe that all children and adults everywhere in the world deserve to live in safe environments and have the right to be protected from all forms of abuse, maltreatment and exploitation as set out in article 19, UNCRC (United Nations Convention on the Rights of the Child) 1989.
Appointment to positions where there is direct involvement with vulnerable groups will be dependent on thorough checks being completed; these will include qualification checks, reference checks, identity & criminal record checks in line with legal requirements and with the British Council's Safeguarding policies for Adults and Children.
For more details  click the below link:
https://www.ethiojobs.net/docs/CSSP_Finance_Manager_Role_Profile_PB8_Dec_2020_(002).pdf 
Job Requirements
Role Specific Knowledge & Experience
The successful candidate will need to possess the following requirements:
Ability to explain and support the implementation of stringent financial requirements to multi-disciplinary internal staff and external partners (steering committee, clients, grantees, consortium partners, hub delivery teams)
Experience of overseeing, supporting and significantly improving financial management capability and performance of individuals and teams outside of formal / direct line management control
Direct experience monitoring and financial management capacity building of Civil Society Organisations in receipt of DFID or other client funded grants.
Ability to consistently apply best contracting and due diligence practice in a variety of situations and under time pressure.
Essential Requirements
A first degree or comparable professional experience in Finance / Accounting
3+ years post qualification experience in comparable roles
A very detailed understanding of financial control processes applicable to client funded project work
Track record of key finance function in international / multinational organization in similar context
 Experience in procurement of services and goods and contracts
Fluency in English, Amharic and/or a language spoken and used in one of the regional states of the country.
Desirable requirements
A professional accounting qualification
Direct experience of applying financial controls and procedures within complex and high-risk operating environments to meet challenging contractual standards
Demonstrable experience of thinking creatively to design / redesign business processes to make measurable step change efficiency gains
English C1 or IELTS 6.5 or equivalent)
Applying Instructions
Interested and qualified applicants can send their CV through :
WARNING: Do not to pay any money to get a job. Please report fraudulent jobs to info@newjobsethiopia.com