Description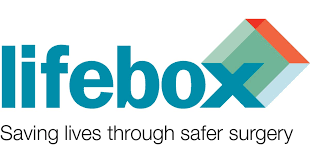 ABOUT LIFEBOX
Lifebox ( www.lifebox.org ) is a global nonprofit dedicated to improving surgical safety in low and middle-income countries. We are registered in the USA, UK and Ethiopia. Founded in 2011 by the authors of the WHO Surgical Safety Checklist, Lifebox works to ensure that surgical teams around the world have the tools and training needed to provide the safest care possible for their patients. Our work focuses on three core areas of work: anaesthesia safety, reducing surgical site infections, and improving teamwork in the operating room.
ROLE PURPOSE
The Programme Officer with the Regional Head of Programmes; East Africa , will be working to ensure that all aspects of Lifebox's Ethiopia programs are implemented, managed, on time and with optimal clarity, including project deliverables.
ROLES & RESPONSIBILITIES
With close supervision and support from the immediate supervisor/s, the Program Officer will support the implementation of all projects being implemented in Ethiopia. S/He is expected to communicate with clinical teams from hospitals implementing the programs, to serve in a support and communications role regarding closing identified gaps in making surgery and anesthesia safer at each hospital and with Lifebox.
Specifically, for the Clean-Cut project, the Programme Officer will routinely follow up on action plan items identified by hospital teams, provide support where possible, and track progress of hospital teams over time. S/He will be expected to communicate with their respective hospital teams at least once weekly and keep an updated action plan report and timeline along with the hospital clinical leads and OR managers.
Data Integrity
The Program Officer will take responsibility for a discrete amount of data integrity from hospitals implementing projects accordingly. For the Clean-Cut program, it will include monitoring data entry and completeness every 2-3 days and communicating with hospitals weekly to follow up on missing, incorrect, or incomplete data. Records should be spot checked to ensure:
1.    Each patient has the requisite intraoperative, ward, and phone follow up encounters entered into DHIS2 based on their clinical course
2.    Data is complete for all records to the best ability of data collectors based on available patient information
Hospital Program Reporting
The Programme Officer will correspond with administrators and clinical leaders from their selected hospitals to follow program reporting and timeline, and ensure that all major events including training, meetings, data review and action planning sessions, and process changes are documented and communicated. S/he will follow their respective hospitals to ensure Clean Cut implementation is well documented and communicated between hospital teams and Lifebox teams.
Program Material Development
The Program Officer will work closely with the Lifebox/Ethiopia team to develop materials for program implementation, including but not limited to OR Management training materials, a repository of McCaskey Fellowship materials, and others conceived of by the Fellows. The Programme Officer may also help test, modify, and refine existing materials as needed.
Academic Products & Publications
The Program Officer will work under the guidance of the Senior Fellow and Chief Medical Officer to conceive of research and academic projects related to the implementation, impact, and sustainability of Lifebox programs, including Clean Cut, the McCaskey Fellowship, other short-term workshop engagements and other novel programs. S/He will work with the Senior Fellow to develop and submit abstracts, conference presentations, and manuscripts for publication.
International Program Support
The Program Officer may also support Lifebox programs in international locations, including workshops, training, and initiation of Clean-Cut programs
Reporting to: Head of Programmes; East Africa
Key relationships:  Program team colleagues; clinical team; external stakeholders and partners; finance staff.
Job Requirements
PERSON SPECIFICATION:
ESSENTIAL
Graduate in Project Management, Public Health  or relevant field with 3 years of project management experience.
Proven track record of completing tasks on time and on budget.
Ability to work independently, prioritizing issues & recognizing when they need to be escalated.
Experience in a role requiring collaboration within an organization and with external partners, as well as a demonstrated ability to work efficiently and diplomatically as part of a team effort.
Demonstrated ability to organize time and multiple priorities effectively and thoroughly.
Excellent general administrative skills.
Excellent written and oral communication skills, with ability to draft high-quality reports.
Good understanding of the Ethiopian health system, particularly peri-operative systems
Proven ability to manage the development and implementation of project activities.
Demonstrated experience and/or knowledge of working with different stakeholders & partners.
Applying Instructions
WARNING: Do not to pay any money to get a job. Please report fraudulent jobs to info@newjobsethiopia.com