Programme Policy Officer, Service Contract SC 9 Jijiga, Somali Region
Description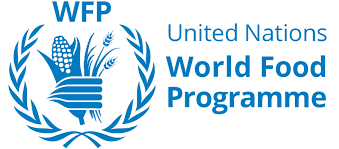 ABOUT WFP
The World Food Programme (WFP) is a United Nations frontline agency in the fight against hunger, continually responding to emergencies. Assisting 91.4 million people in around 83 countries each year, the World Food Programme (WFP) is the leading humanitarian organization saving lives and changing lives, delivering food assistance in emergencies and working with communities to improve nutrition and build resilience. On any given day, WFP has 5,000 trucks, 20 ships and 92 planes on the move, delivering food and other assistance to those in most need. Every year, we distribute more than 15 billion rations at an estimated average cost per ration of US$ 0.31. These numbers lie at the roots of WFP's unparalleled reputation as an emergency responder, one that gets the job done quickly at scale in the most difficult environments. WFP's efforts focus on emergency assistance, relief and rehabilitation, development aid and special operations.
WFP Ethiopia is working with the government and other humanitarian partners to strengthen the resilience of Ethiopia's most vulnerable population and to chart a more prosperous and sustainable future for the next generation. The Country Office also supports programmes that use food assistance to empower women, transform areas affected by climate change and keep children in school. It aims to contribute to Ethiopia's five-year development agenda, the Growth and Transformation Plan (GTP), through which the Government combats food insecurity.
PROJECT CONTEXT
United Nations Population Fund (UNFPA) Ethiopia in collaboration with World Food Programme (WFP) Ethiopia are currently piloting an innovative project "Towards universal access to sexual and reproductive health and rights services ", through strengthened linkages between humanitarian food distribution and Sexual & Reproductive Health & Rights (SRHR) in the Somali Region (2018-2020). The project offers an innovative strategy and approach by establishing coherence between humanitarian food assistance and access to information about family planning (FP) and sexual and reproductive health and rights (SRHR) , ensuring access to all family planning services and making all modern methods available at intervention sites within the overall framework of promoting SRHRs. The project is being implemented in two zonal administrations of Siti and Fafan (i.e. eight districts and Jigjiga city council) of the Somali region which are known to have humanitarian food distribution spots and host Internally Displaced Persons (IDP) settlements.
The innovative approach and collaboration between WFP and UNFPA will create a platform for nexus planning and building resilience for both organizations. It has therefore been necessary to establish a new way of working together to ensure coordination and integration of activities to ensure strong nexus programming and resilience planning.
JOB PURPOSE
Under the overall guidance of the United Nations Population Fund (UNFPA) National Humanitarian Coordination based in Addis Ababa and in collaboration with the Regional Program Officer in Jigjiga, the incumbent will support project implementation, ensuring coordination of activities between UNFPA, WFP and Implementing partners, thus facilitating timely execution of the project.  The incumbent will support the NDDP in the dialogue with the regional health offices in coordinating the project activities within the project engagement document, results framework and the framework of regional strategies and policies and needs. The incumbent will work closely with the sub-national and food clusters and assist in establishing partnerships with other stakeholders, including Government counterparts, Non-Governmental Organizations, and United Nation agencies.
The incumbent will ensure all project activities are done in a gender and protection sensitive approach of creating positive impact over beneficiaries by uphold protection principles, including the principle of do no harm.  All the activities under the project should be done in line with the anti-corruption, Accountability to Affected population and Prevention from Sexual Exploitation and abuse ensuring safety, dignity and welfare of the project participants/beneficiaries.
KEY RESPONSIBILITIES (not all-inclusive, nor exhaustive):
Coordination
In coordination with the UNFPA Regional Program Officer, the incumbent will be responsible for the coordination of project interventions, including at woreda level to ensure joint activities. This includes supporting the DDPB in site selection for food distribution includes sites in close proximity to the health centers supported by the project. In prolongation of this, the incumbent will be facilitating the collaboration between the DDPB and RHB at woreda level to ensure the RHB is informed about the dates and sites for food distribution, thus ensuring that the FP/ SRHR awareness raising activities can take place, thus ensuring smooth referrals for women and adolescents' girls who want to receive family planning counselling and services. In addition, selection of schools must be coordinated with the intervention sites, ensuring close proximity between school, health center and FDS.
The incumbent will be working closely with the UNFPA Regional Program Officer to facilitate coordination meetings, initially bi-weekly. This includes sending out invitation e-mails, taking minutes and sharing relevant information with partners under guidance from the UNFPA Regional Program Officer.
She/he is expected to communicate in advance with the woreda and kebele level administration and disaster preparedness and response offices, WFP focal persons and committees to know in advance the date and specific place of food and cash distribution in order to organize outreach FP/SRH education sessions in an integrated manner
Facilitate smooth collaboration between WFP and UNFPA and support the joint planning process to ensure that implementation is in line with the results framework, and that the WFP process with DDPB supports the projects ability to address the immediate FP/SRH needs. In collaboration with the UNFPA Regional Program Officer s/he will be supporting the creation of complementarity between UNFPA's and WFP's activities thus ensuring nexus between development and humanitarian assistance and building resilience.
As other opportunities for collaboration emerges the incumbent will be responsible for ensuring smooth communication and collaboration and support WFP and/or UNFPA respectively in the development of joint projects.
Additional tasks include, but is not limited to:
·         Working with partners through the regional coordination structure to continually identify response gaps and barriers to accessing SRHR services.
·         Assist DDPB in  the identification of food distribution sites close to the  intervention sites with strong referrals to nearby health centers where FP counselling and services are available.
·         Support the development of relevant site-specific advocacy materials as needed in collaboration with implementing partners and the woreda cluster coordination members.
·         Engage with the target community to keep them informed about the activities, situation and developments.
Project activities:
Support overall coordination and implementation of the project, ensuring close collaboration and alignment of activities. Activities include, but are not limited to:
·         Integrate Family planning messages in their community-level messages using the food mentors and food committees
·         Attends WFP meetings, workshops, and training sessions and provides orientation to WFP staff and government staffs on the importance of Family planning and its' integration with food distribution.
·         Provide information ahead of time on the schedule of food distribution at the project districts to UNFPA Somali Region and implementing partners
·         Proactively contribute to the Regional level project management and technical team meeting and other forums as needed.
·         Regularly reports (monthly, quarterly, biannual; annually) to UNFPA both at Regional and Country office level
Partnership:
In collaboration with the Regional Program Officer, work closely implementing partners and contribute to the establishment of linkage with other humanitarian and development actors to create synergies between interventions and maximize impact of the pilot project.
Capacity Development:
Support awareness raising to WFP staff and of the Regional DDPB on the importance of FP & SRHR and response to Gender Based Violence.
Monitoring and Evaluation:
In collaboration with the Regional Program Officer, the Humanitarian Coordinator, and the UNFPA Monitoring &Evaluation team, determine the progress in the project and provide the way forward for bottleneck problems that may affect the timely delivery of the project.
Prepare regular progress reports, document lessons learned and challenges
Any Other Duties
·         Assist in developing IEC/BCC, advocacy materials/stories to UNFPA for in and external communication purposes in line with the project communication guidelines.
·         Ensure that all communication follows the guidelines and is branded accordingly.
·         Keep Country Office management informed on changes in local situation
SPECIFIC INFORMATION FOR THE ROLE:
Duration and working schedule:  Full time, contract 12 months extendable by 6 months.
Place where services are to be delivered: Fafan and Siti Zones and Jigjiga, with Jijiga being the duty station.
Delivery dates and how work will be delivered (e.g. electronic, hard copy, etc.):
The incumbent will present an inception plan and budgeted intervention proposal at the end of the first month and thereafter present a performance report on a monthly basis.
Performance reports will be submitted in electronic copy
Monitoring and progress control, including reporting requirements, periodicity format, and deadline:
In addition to routine work reports, the incumbent develops and presents a case story/ human story per quarter that will assist in communicating the innovative approach and how it underpins nexus planning in UNFPA's and WFP's humanitarian resilience program with a view to share with the public and potential donors.
Supervisory arrangements:
Based in the WFP, Jiijiga office The Head of Programme, WFP Jijiga Area office Somali will be the immediate supervisor. Overall supervision rests for the with the UNFPA Humanitarian Coordinator
Job Requirements
Advanced university degree in public health, including SRHR, human rights, management & organizational development studies, social work, or related fields, or Bachelors degree with 5 years of experience
Experience:
•      Minimum of 5 years, of which 3 years are in a field post, working experience within Family Planning and Sexual & Reproductive Health & Rights (SRHR) in emergencies
•      Broad knowledge of comprehensive Family Planning and Sexual & Reproductive Health & Rights (SRHR) and the Sustainable Development Goals (SDGs)
•      Excellent facilitation and relationship building skills
•      Strong analytical and problem-solving skills.
•      Basic skills (word, excel, powerpoint) of the computer
•      Ability to work under stressful conditions and away from home for long periods of time
Language: Fluency in both oral and written communication in English and the ability to work in the Somali language.
Applying Instructions
WFP is an equal opportunity employer. Female candidates meeting the above qualifications are encouraged to apply on-line through the WFP recruitment website.
Public access (for external VA): http://www1.wfp.org/careers/job-openings
WFP staff access (for internal and external VA): http://newgo.wfp.org/services/e-recruitment
Please note that WFP does not charge a fee at any stage of the recruitment process. Only qualified candidates will be contacted.
WARNING: Do not to pay any money to get a job. Please report fraudulent jobs to info@newjobsethiopia.com